Basic Requirements to Become a Bodyguard: Separating Fact From Fiction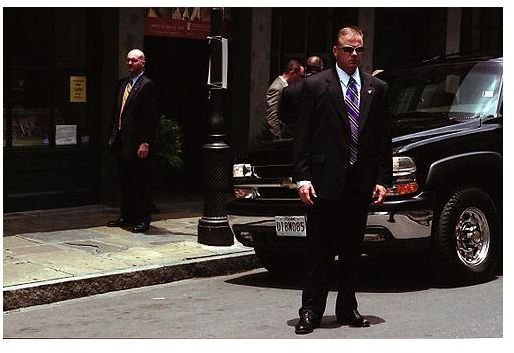 The Secret Service
The Secret Service in the United States does more than throw themselves in front of the President to take a bullet on his behalf. It is true that bodyguards are trained to give up their life in order to save the President, Vice-President and their families, but that is the last line of defense. Bodyguards are trained in logistics, critical thinking, self-defense, linguistics, investigations and a lot more that qualifies them to operate in a variety of fields pertaining to national and international security.
Minimum Requirements:
Must be a U.S. Citizen
Be 21 years of age or older
Have a current driver's license
Visual acuity
Must pass examinations
Must pass background checks
Must be able to obtain top clearance certification
Must pass rigorous physical and weapons training
For detailed educational requirements for the Secret Service, please review the resource section at the end of this article.
From the Secret Service Website: "…the 2010 starting salary range is $43,964 - $74,891." Private sector bodyguards are paid a lot more depending on the client and the type of assignment.
Private Bodyguard Requirements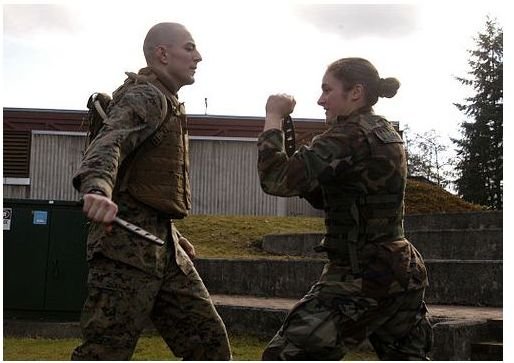 Private bodyguards are typically sent out by agencies who have fully vetted their personnel. The vast majority are either expert former military, special forces or individuals that met most, if not all, the requirements expected by the Secret Service. Female bodyguards must meet the same level of skills and qualifications as their male counterparts and often are the only ones allowed to provide protection to wives or daughters of dignitaries and foreign businessmen or royalty.
Other words to describe private bodyguards include: Mercenaries, contractors, and private security.
The requirements to become a bodyguard in the private sector may be less demanding in education in the private sector but for those who are hired through an agency to protect and serve foreign dignitaries and their families or Wall Street CEO's, will require at a minimum, the following:
Critical thinking and planning
Martial Arts, Self-Defense, Combat Training
Expert marksmanship
Discretion
Vigilance
Expertise in communication and surveillance equipment
Professional behavior at all times
No personal involvement or inappropriate language or actions towards the client(s)
Must dress appropriately
Other bodyguard positions fall in the freelance category: These individuals may have recommendations from previous clients but won't be backed by a government or a private security company. Their positions are typically temporary and they negotiate their own salaries. They advertise online and on publications that cater to the militia mentality, weaponry, survivalist, etc.
Freelance bodyguards must be proficient in self-defense and weaponry and be able to demonstrate their skills because they have to sell and promote themselves with each potential client. Most, if not all, are former military or have received law enforcement training.
Schools
There are many schools online that promote bodyguard training and interested individuals should ascertain the validity of the school and offered credentials.
Whether the person's intent is to become part of the elite government teams that protect national interests, or become a freelancer, mercenary or part of a private security detail, the schooling and skills required by the Secret Service is a good foundation to build upon.
Get a Bachelor's Degree in law enforcement and achieve a 3.5 GPA.
Get training and certification in self-defense and/or martial arts and tactical military training.
Be proficient in the use of weapons.
Speak a foreign language proficiently if expecting to be hired by foreign employers.
Maintain optimal physical fitness at all times.
Learn to be diplomatic.
Fantasy and Reality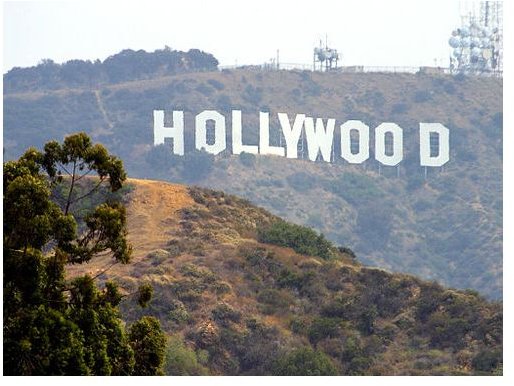 It is a fantasy to attempt to emulate the likes of Bruce Willis in Die Hard, Arnold Schwarzenegger or Sylvester Stallone in their most epic and violent movies. The requirements of the position involve methodical assessments of situations, avoiding and planning to avoid potentially dangerous situations for clients, and most of all, having a calm personality. Violent tendencies and knee jerk reactions to provocations make for a very dangerous, and unemployable, bodyguard.
Separate fantasy from reality by taking a questionnaire and doing some self assessment before embarking in what can potentially be, the adventure of a lifetime.
Are you proficient in the use of firearms?
Are you willing to work in unpleasant conditions?
Are you willing to forgo a personal life?
Are you willing to live in a foreign country for months or years at a time?
Are you capable of remaining unobtrusive and silent during your employment?
Are you capable or willing to learn and utilize defensive driving at high speeds and keep passengers safe?
Can you handle being bored and lonely for months on end?
Are you willing to be on duty 24/7?
Are you willing to die for your employer?
If the answer to one or more of the above is 'no', reconsider taking the aforementioned training and channeling it into other law enforcement or security positions that involve logistics, translation, supervising or training.
Where Are the Jobs?
Most bodyguards have intensive training acquired through their tenure in the military or through specialized law enforcement in the form of Special Forces, SWAT teams or through training and employment from the CIA or FBI.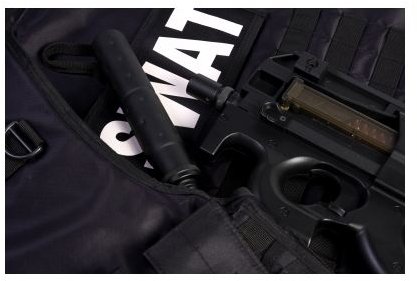 The Federal Government
Police Agencies - They assign bodyguards to high-ranking state officials.
The United Nations
Millionaires and Billionaires - Wall Street CEO's
Hollywood Celebrities
Embassies Abroad
Private jobs with foreign embassies in the United States to provide protection to some member of their staff or family members who reside or study in other states.
Looking for more options? Check out the rest of Bright Hub's collection of career guides and profiles.
Resources
United State Secret Service: Employment Opportunities
Executive Security International
Wikimedia Commons; Chuck Patch; U.S. Navy; NoNo
Free Digital Photos: Posterize