Role and Responsibilities of a Project or Program Manager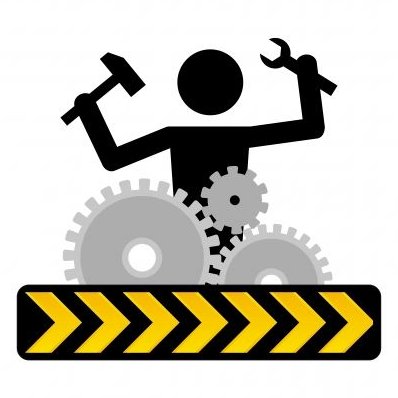 Construction
Project managers need to know how all the pegs and wheels in the project fit together, regardless of the industry they work in.
The construction business may not be the first thought when we think of a project or program manager's role and responsibilities but the PM is essential to overseeing every aspect of the construction process, whether it is housing development, high-rise building, or a fancy mall or amusement park.
The project manager may also wear several hats–from cost estimator to engineer, office manager and supervisor. While there are people with those titles in the company, it falls on the project manager to ensure that all those other people with different titles are able to meet their responsibilities on a timely basis and enable the other posiitions to continue to produce like a well-oiled machine. A kink in the mechanism can hold up construction and cost the company hundreds of thousands in corrective measures that include repairs, overtime and materials.
It is very common for project managers in small construction companies to also serve in the role of construction managers. Some of the basic requirements include:
Extensive construction experience.
Civil engineering degree, construction science, or degree in management.
Certification by the AIC or CMAA (see resources)
A project manager must also be physically fit to spend time "in the field" to observe construction in high and low places and will go there often to assess progress and resolve disputes and scheduling conflicts with vendors and different segments of the construction team.
An organized project manager will be able to envision the project from beginning to end, knowing what everyone's job is, how much the project is going to cost, who the vendors are, what types of supplies and materials need to be on site before the start of the work day as well as managing the cost of the project effectively and, if at all possible, coming in under cost.
A construction project manager also needs to be expertly trained in using construction and accounting software. She also needs to keep track of every invoice, change order, insurance, payroll and supplies for every job she oversees. When the job is completed, the project manager must ensure that all documentation is properly boxed and catalogued and sent off-site for archiving. Documentation could be crucial years later to defend the company or corporation against law suits due to construction defects or substandard materials supplied by the vendors.
Research and Development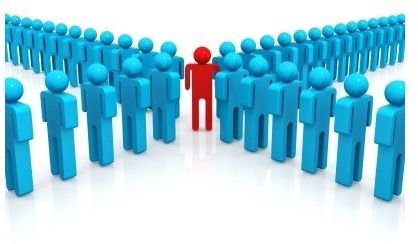 We all hear these words, but what do they mean?
Software and hardware development go through a variety of steps in order to become the finished product. The project manager may also be the head hunter who tracks down and retains the best available talent for creative and visionary individuals. While this may sound great to most, the fact is that egos abound in the most creative circles; opinions and decisions need to be brought back to the table, and agreements must be reached in order to get the project off the paper and onto the assembly line.
The project manager not only needs to know how the assembly line operates but also ensure the quality of the final product. Upgrades and updates are released for software and hardware on a regular basis, and a project manager is not far behind, ensuring fast delivery and consulting with the experts on the best courses of action and the least costly delivery systems.
From the newest laundry detergent to the environmentally conscientious packaging that will reduce waste and increase corporate profits, there is a project manager not too far in the background–because research and development efforts need a central figure who is well versed in advertising, consumer wants and needs, and the process to get the product made and to the market.
There are many ways of getting experience and knowledge in managing projects. Some of the best solutions can be found online or through software programs.
Qualities Of A Project Manager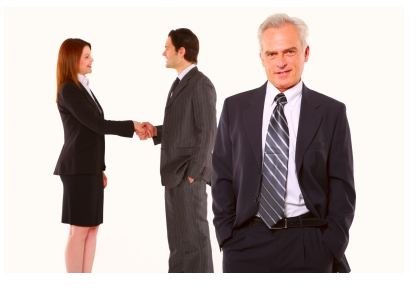 Experience in the field of employment and an educational degree that demonstrates knowledge in the various aspects of the position is a requirement for most project manager positions. A corporation will be entrusting millions of dollars' worth of equipment, labor and other resources to just one person, and its leaders want the best qualified individuals to head their ground operations.
Confidence in being able to bring people together and the project to fruition is usually backed up by education and prior success in a related field. Most of all, a project manager must be trustworthy and have good social skills.
A project manager must be:
Capable of coordinating efforts between teams and department heads.
Able to assess and monitor progress.
Responsible for expenditures and staying on budget.
Able to assess needs.
Skilled in assessing priorities and departments' interdependencies.
Able to demonstrate good communication skills.
Able to rectify errors quickly and bring the project to a successful conclusion.
Project managers can be life-long, full-time employees in a company or corporation or be under contract for just the duration of a given project. In the latter situation, the assignments may be contracted for several years with yearly renewals.
Resources
Spotty Dog (a project management consultancy based in the UK): https://www.spottydog.u-net.com/guides/faq/faq.html
CMMA (Advanced Professional Construction and Project Management Worldwide): https://www.cmaanet.org/
American Institute of Constructors, at https://www.professionalconstructor.org/PROFESSIONALCONSTRUCTOR/PROFESSIONALCONSTRUCTOR/AIC/PresidentsMessage/Default.aspx
Free Digital Photos: jscreationzs; Paul; Ambro