Unemployment Discrimination: The Final Insult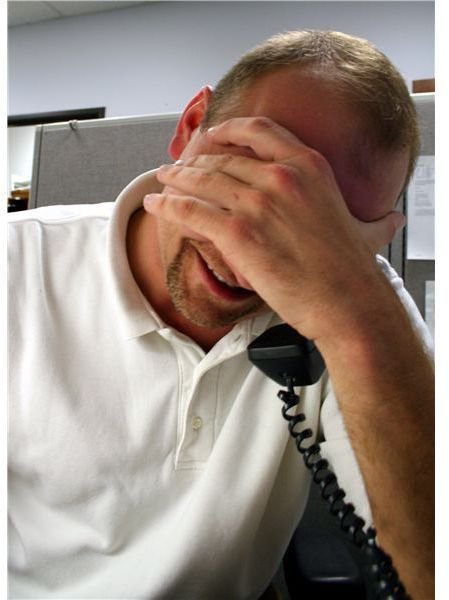 Give Us Your Tired, Your Poor–But Only If They're Working
It's tough getting a job in these days of unequivocally discouraging economic woes. It's bad enough job hunting when opportunities abound,
because most people fall into at least one demographic category that incurs some kind of discrimination. Maybe you're African American. Perhaps you're a woman. What if you're among the physically challenged—paraplegic, or blind, or hearing impaired? Older people always seem to find difficulty seeking employment.
What if you're a fifty-something African American woman—from Puerto Rico—who rolls in a wheel chair? And you go to worship on Saturdays? There's only one thing that could possibly make things worse for you: That would be the fact that you actually need a job. Some corporate hiring managers are telling people outright that if they don't already have a job, they can't even fill out an application. Say what?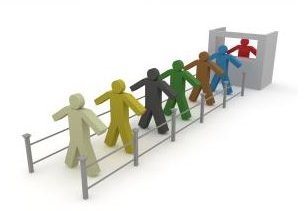 This shameful situation first came to my attention from a New York Times editorial published February 19, 2011, entitled The Unemployed Need Not Apply. It seems that the unfortunate unemployed among us who spend their weekday hours seeking work are being rejected right at the gate, thank you very much.
It's not that this is some new kind of mindset. Interviewers have said for years—amongst themselves, at least—that the best applicants are those who don't have huge gaps on their resumes. Just consider if someone like Casey Anthony or O.J. Simpson turned up to apply for work as a nanny or a sports coach—both of them have a lot of time spent unemployed that they really wouldn't want to explain, right?
But there are huge amounts of good, solid citizens who are out of work, and any one of them would make a wonderful addition to your company. Wouldn't you want to hire George Bush to run your finance department right about now?
It's Still Happening!
I hoped that perhaps this ugly practice was brought to light, studied, and wiped out, like a bad petrie dish in a lab, after the U.S. Equal

Employment Opportunity Commission (EEOC) held a meeting about it last February. According to testimony given at the hearing by Helen Norton of the University of Colorado School of Law, the jobs that have been denied to people include "freight handlers, restaurant managers, sales representatives and other salespersons, litigation associates, mortgage underwriters, electrical engineers, apartment maintenance technicians, and executive assistants." One such employer is a Texas electronics firm; another is an Indiana restaurant.
This is not a new attitude, by any means! The whole story brings to mind an Oscar-nominated film from 1997—The Full Monty. It's the tale of six unemployed men who are mates at Job Club (presumably the British equivalent of the unemployment office). They decide to rent a theater, sell tickets, and strip—boosting ticket sales with promises to take it all off, all the way down to the "full Monty," as it were. In a scene in which one of them wins a job interview, the prospective employers wonder if he's lost his touch during the months off work, and he energetically, nervously, reassures them that he's still got what it takes.
The issue continues, however, to rear its ugly head. As recently as last month (June 2011), an unemployed Pittsburgh man registered at a job fair. According to the The Quarter Roll, an internet magazine based in a suburb of Pittsburgh, registrants were told that if they were currently unemployed they could not apply with the company hosting the job fair, although they were free to visit the booths of other employers.
What Can You Do?
And so thousands of unemployed job seekers find themselves forced into the position of convincing would-be hirers that they can cut the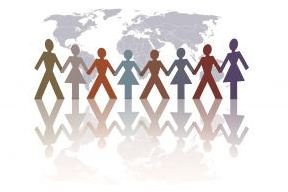 mustard, they can get the job done, they have moxie and chutzpah (unless you are in that Jewish pool of applicants, in which case you should be certain to say only that you are spunky and fearless).
Shame on the companies who are making unemployment an outright disqualifier for eligibility! Shame on two others who testified before the EEOC: James Urban, an attorney (uh-huh) who just shrugs off the problem, and even Fernen Capero of the Society for Human Resource Management, who dismisses this as a limited practice.
In May, according to a Thomson Reuters story, New York Democrat Keith Wright introduced legislation into the New York Assembly that would prohibit this practice. New Jersey has already passed a bill that bans this practice and prohibits ads that require employment as a job prequalifier.
The Quarterly Roll advises job seekers to accept some kind of employment, even if it's part time and not in your chosen field, while you look for permanent work.
Keep in mind that you only have to list your employer on the application; you don't have to indicate the number of hours you work or what you earn.
Try listing volunteer work, if you've been participating actively in a community service organization.
It's useful to sign up with a staffing organization such as Manpower, which has announced its policy against this practice.
You can also report this kind of discrimination to the EEOC. Keep in mind that once you begin that kind of action, word gets around; and you've pretty well blackballed yourself.
But ask yourself this: Do you really want to work for any of those companies?
If you find yourself among those denied the opportunity to submit an application, please tell me about your experience in the comment section below—let's get the names of these companies out into the open!
Resource Section
These opinions are solely those of the writer.
Tracking Your Job Search: Get Help with a Free Excel Template, by Linda Richter
Images