Awesome Resume Ideas For the Civil Engineer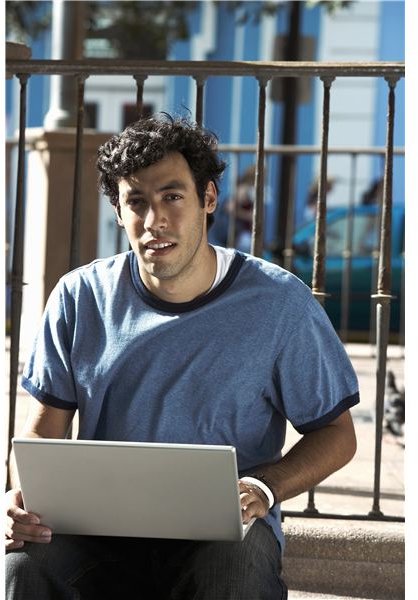 Example – Entry Level Engineer
This section contains an example of a resume for a recently graduated civil engineer. A recent graduate is not expected to have many
years of experience, so it is often expected that education will be listed first. Assuming your GPA is above 3.0, it should be listed on the resume. If it is lower than 3.0, you may try listing your major GPA if it is higher, or just leaving the number off altogether. If you do list your major GPA, make sure to specify as such, since you don't want to mislead employers.
Recent graduates should strive to keep the length of their resumes to about one page in length. If the resume is too long, you can try bringing out the margins or using a slightly smaller font. However, margins should not be less than .5" and font no smaller than 11. On the subject of fonts, a standard font like Times New Roman or Arial is best. Avoid non-standard fonts, as employers' computers may not support the fonts.
Clubs and sport teams are great additions to an entry-level resume, even if they aren't engineering-specific. Make sure to list any leadership experience you have, as employers often seek out leaders. For example, if you were the president of a club or a team captain, make a bullet point under the activity.
Finally, list all relevant experience. If you haven't had any prior internships, it's fine to list summer jobs. Don't spend too much time on these, however, because engineering firms aren't likely to care about your pizza delivering expertise.
Sample:
John Doe
430 Main Street New York, NY
555-555-5555 [email protected]
SUMMARY: Highly-motivated recent graduate with skills in CAD and computer programming seeking full-time engineering position
EDUCATION
New Jersey University
Dates attended: August 2007 – May 2011
Bachelor of Science, Mechanical Engineering
GPA: 3.32
Advanced Engineering Coursework
Mechanical Behavior of Composites………………Modeling, Simulation, and Control
Heat Transfer……………………………………………. Structural Dynamics and Vibration
Machine Elements……………………………………….Thermal Systems Design
Computational Structural Mechanics……………….Fluid Mechanics
EXPERIENCE
Mechanical Engineer Intern – Generic Engineering Co. May – August 2010
Interpreted and created engineering drawings using AutoCAD
Applied engineering techniques to wastewater system design
_Senior Design Project_Fall 2010
Designed a suspension bridge and conducted FEA using ANSYS
Awarded first prize in end-of-course competition
SKILLS
CAD: Skilled with Solidworks and SolidEdge. Experience with AutoCAD and ANSYS
Software known: Skilled Microsoft Office, including Excel, Word, and Powerpoint, as well as Matlab.
Language: Proficient in English and German (written and oral)
ACTIVITIES
Engineers Without Borders – Campus branch treasurer
NCAA Track and Field – Four year varsity athlete
HONORS AND AWARDS
Dean's List honoree
(Here is where you can indicate summa or magna graduation, special awards or scholarship, and outstanding achievements)
Example – Experienced Engineer
The design of a resume for an experienced civil engineer follows similar rules as that of an entry level engineer. The focus of the experienced engineer's resume is different, however: education is minimized and work experience takes center stage. Experienced engineers may also extend their resumes past one page as long as the added length allows them to convey important information. A typical resume for an experienced professional is about two pages long.
Licenses are especially important for civil engineers. If you are a Professional Engineer (PE) or Engineer in Training (EIT) make sure to list that on your resume. Many jobs for civil engineers require a PE or EIT, so it's important that employers know if you hold a license.
Although the jobs listed on this resume example have just a few bullet points each, list as many accomplishments as you find necessary. Whenever possible, try to use action verbs and list a numerical value for your accomplishment. For example, rather than indicating that you've managed projects, it is better to be specific:
Managed projects generating $50 million in revenue for firm
Sample Experienced Civil Engineer Resume
John Doe, PE
430 Main Street New York, NY
555-555-5555 [email protected]
SUMMARY: Experienced Civil Engineer with Professional Engineering license with experience in wastewater treatment system design
seeking challenging position with managerial responsibilities
WORK EXPERIENCE
Waste Systems Engineering Manager -- Wastewater Design, Inc. 2005 - Present
Responsible for design of systems ranging in value from $200,000 to $2,000,000
Managed team of 5 engineers and trained new hires
Conducted field assessments of job sites
Civil Engineer – Cubit Engineers 2000 - 2005
Conducted technical analysis of soil samples and hydrological data for use by engineering team
Developed system designs according to customer specifications
Acted as supervisor on-site for construction
Junior Civil Engineer – New York Public Works Department 1997 - 2000
Carried out site inspections and performed field surveying
Prepared engineering reports
Supervised construction projects for the city of New York
COMPUTER SKILLS
Lotus Notes, Microsoft Access
AutoCAD, Solid Works, Revit
Microsoft Office (Word, PowerPoint, Outlook, and Excel)
ANSYS, Abaqus/CAE
EDUCATION
New York State University
Bachelor of Science, Civil Engineering
Class of 1997
These sample resumes should give you a good idea of how to design your personal resume. Of course, as with any document many different styles exist, and some people prefer different design types. If you have another resume style you prefer, please feel free to comment below this article.
Download Links:
Entry Level Civil Engineer Resume Example
Experienced Civil Engineer Resume Example
Sources
Résumé Design from The Owl at Purdue.
Work Experience Section from The Owl at Purdue.
Vaas, Lisa. How Long Should Your Resume Be? from TheLadders.com.