10 Things to Keep You Busy at Work On A Slow Day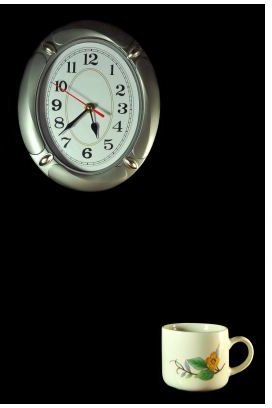 Get the House in Order
A lean season is a welcome break to get the house in order. This could be something as simple as cleaning the desk of unwanted clutter or organizing files neatly to something as essential as performing security patch updates in the computer, defragmenting the hard disk and more.
A clutter-free and well-organized office clears up the mind and enhances productivity. Performing routine updates and other essential maintenance tasks enable machines to work at optimal speed and power, which also increases productivity.
Setting the house in order can also include tasks such as comparing products and inviting quotes for a long pending new laptop, repositioning items in the workstation for better ergonomics, and so forth.
Upgrade Skills
The best use of a slow day is to upgrade job related skills. Very often, the performance appraisal report details the required skills and competencies and the expected extent of proficiency in each competency. If no such report exists, devote the time to create one.
Options to upgrade skills include referring to in-house or external training materials and other resources, catching up with domain experts and learning from them, attending a short-term external training class, setting up a simulated in-basket, and more. It could also include something as basic as studying the user manual for the new multifunctional printer to derive full use of the machine.
Learn Something New
Another option, which is closely related to upgrading skills, is to learn something new learn and add to generic knowledge or competencies, which may directly or indirectly help the job in hand or make for a good addition for future prospects. Learn a new computer program, acquire competency in some application, keep abreast of latest technology, learn new self-improvement tips, or do more. The following are some specific resources:
Learn a new programming language or the basics of web designing technology from w3schools.com
Access apc.com and download white papers on power saving tips, how to make optimal use of UPS, green energy, and more
Open MS-Word, MS-Excel or any other commonly used software, and try to learn new functionalities. Most probably, a whole new world of unknown possibilities would unravel
Continue reading Bright Hub and add to your knowledge of business, computing, science, and much more… the possibilities are endless
Finish Off Pending Works
Lean periods of work are a godsend for allowing one to catch up with the unimportant work set aside for exactly such times. Use such time to reply to an irrelevant or non-important e-mail, process something set aside because it could wait, handle a bothersome query, and other similar tasks. Very often such work remains on the backburner owing to more important and pressing work, and the thoughts of such pending work constantly nags. Use this down time to clean the slate and start afresh.
Slow days are good times to complete performance appraisal reports, clear up doubts by calling on accounts or HR, seek clarification on tax deductions or the new benefits scheme, and so on.
Keep Up With Reporting
Many people in the midst busy work schedules neglect or fall short in maintaining proper documentation or filing reports. Failure to do such seemingly mundane and administrative tasks is a major lapse as it means that the knowledge of the event or process remains trapped in the person and does not permeate to the organization's corpus of knowledge. Use the slack time opportunity resultant from a slow day to update such reports.
A similar area is accounts. Many non-finance executives with the power to spend money underestimate the importance of maintaining proper vouchers, journals, and account books. Use any available free time to update accounts first before venturing to any other activity. Very often reporting and updating accounts would suffice as things to keep you busy at work on a slow working day.
Take on Non Priority Projects
Very often considerations of what work to take up depend primarily on the monetary value the work brings vis-à-vis time spent. Lean periods are those when such high return tasks remain hard to come by. Use such opportunities to take up tasks not deemed important or viable enough in normal circumstances.
For instance, a corporate trainer with no assignment could finally accept the invitation to conduct a guest lecture for MBA students at the local university or an invitation previously set aside because the honorarium was only a fraction of what the trainer otherwise earns. Such tasks may contribute to social responsibility, repay a gratitude or favor, help in scoring brownie points with competitors or a rival, create potential opportunities in future, or serve many other purposes.
Brainstorm
Use the opportunity presented by a slow day to brainstorm and contribute to employee suggestion schemes or use the time to articulate possible process and other information in the work domain. This could include redesigning forms, suggesting better workflow processes, reviewing customer feedbacks and considering their suggestions for improvements, or anything else.
Good employers notice employees who take the initiative to spend time constructively for organizational interests and most certainly reward and recognize such efforts. Such efforts serve as living proof of the employee's commitment and honesty, and employers tend to consider such proven candidates for future promotions as they become available.
Be Active
Another good way to stay busy on slow workdays is to catch up on the non-work related activities. Spend more time in the canteen or aisles talking to colleagues (provided these individuals also have a slow day), contribute to the employee's club or association, organize the upcoming office party, set aside the day for volunteer work, or undertake any other similar activity.
Slow days provide perfect opportunities to lend a helping hand to others, who may not have such a slow day, or to train or assist newcomers. This enhances one's skill sets and forms a favorable reputation. However, make sure not to get in the way, and desist if others perceive the help as an intrusion.
Conduct Reviews
Slow times provide a window of opportunity to make reviews. Review the status of the project, refresh to-do lists, and take the opportunity to review career goals, aspirations, and life-plans and make the necessary adjustments. Take stock of the progress, collect feedback, review actual progress versus expected goals and make the necessary adjustments or take corrective actions.
Reviews conducted during slack times are a way to follow up on others and seek the necessary clarifications or additional information for the information or reports they provide. Very often, the hassles of investing the time to retrieve information from another person's office prompt one to postpone the task for another day, and a down time at work is the perfect time.
Undertake Personal Chores
A productive use of lean time is to catch up with family and personal affairs and maintain work-life balance. If possible, take a break, leave early or even consider taking the day off and finishing pending chores such as paying utility bills, shopping for that dishwasher, making a dentist appointment, visiting the children's school or even attending an interview for a job change. The list is endless.
Time is much more than money. Time is life. Those who understand the value of time and make good, responsible use of it regardless of the situation or circumstance usually succeed and reach great heights.
References
Source: Author's experience
Image Credit: freedigitalphotos.net/Carlos Porto