Can My Sick Leave Request Be Denied? FMLA Rules and Sick Day Restrictions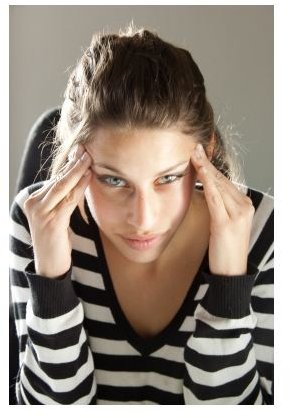 FMLA Conditions
The Family and Medical Leave Act (FMLA) allows employees who have worked for an employer for at least 12 months and 1,250 hours, a maximum of 12 weeks of unpaid sick leave, taken continuously or intermittently. In some exceptional cases, the entitlement extends to 26 weeks.
Covered employees who ask the question "can my sick leave request be denied?" need to understand whether their request meets the following conditions making them eligible for FMLA leave:
Serious health condition that makes the employee unable to work
Birth and care of a newborn child of the employee
Son or daughter placed with the employee for adoption or foster care
Caring for a spouse, son, daughter, or parent with a serious health condition
Exigencies arising when employee's spouse, son, daughter, or parent is on active duty or call to active duty status as a member of the National Guard or Reserves, in support of a contingency operation.
The major condition that allows FMLA sick leave is "a serious health condition that makes an employee unable to work." Specific conditions that render eligibility under this clause include:
Illness, injury, impairment, or physical or mental conditions that require inpatient care in a hospital or other medical-care facility, and subsequent treatment related to such inpatient care
Period of incapacity up to three days owing to continuing out-patient treatment by a health care provider
Period of incapacity owing to pregnancy or prenatal care
Treatment for chronic or serious health conditions that continue over an extended period of time and requires periodic visits to a health care provider
Periods of incapacity resultant from permanent or long-term conditions for which treatment is ineffective
Multiple treatments for restorative surgery or conditions that would result in incapacity of more than three days if not treated.
Applicability
FMLA applies to establishments that employ more than 50 workers within a radius of 75 miles. The Equal Employment Opportunity Commission (EEOC) recently said the Americans with Disabilities Act (ADA) might construe as requiring medical leaves as well, meaning that companies with fewer than 50 employees may also have to provide sick leaves. The employer needs to reinstate the employee at the same or equivalent position with the same pay, benefit, and status when they return from FMLA leave.
The employer has to decide whether a specific leave request is for FMLA leave or any other leave. Employees need not mention that the leave they avail or plan to avail is FMLA leave but have to provide enough information to indicate so.
Employees need to provide advance notice of 30 days before taking such leaves, or in cases of emergencies, inform the employer as soon as possible. If you worry too much about your sick leave request being denied, make sure to send in a request as soon as possible, and comply with all responsibilities before trying to avail rights. Failure to do so may lead to the employer denying the leave even when sufficient grounds exist.
Discretion
At times, you may be surprised when the employee denies your sick leave request even if you comply with all requirements mentioned above. Employers need not approve all requests for FMLA leave. They may use discretionary powers to reject the sick leave application if they feel the reason mentioned does not fall in categories making the employee eligible for FMLA leave. They may also insist on a medical certificate or documentation as proof of illness or any other condition, and reject your request if you fail to do so. Sick leave for conditions such as nonemergency medical, dental, or optical purposes fall in the realm of employer discretion, regardless of whether the employee provides valid reasons or acceptable medical documentation.
The quantum of leave approved also depends on the realm of managerial judgment, and their perception of severity of the condition. For instance, employers may not approve FMLA leave for a common cold or flu only for a few days, but would most likely approve the full 12 weeks for a bypass surgery. Similarly, the employee may allow for FMLA leave for the employee to care for his grandfather, but only if the grandfather happens to be the employee's legal guardian.
Companies may institute a FMLA certification form that asks doctors specific information regarding the condition, such as the date the condition started, estimated duration of the condition, required treatment and other details, and process leave applications accordingly. The company may also ask for a second or even third opinion, requiring the employee to make other doctors fill out the same form, and then evaluate the opinions to make a decision on whether to approve or deny the leave.
Restrictions
Employers have the right to approve sick leaves with conditions. Employers can impose any restriction or condition to FMLA leaves as long as such conditions do not diminish the employees' FMLA rights. Employers may discipline employees who fail to adhere to such procedures independent of whether they allow or deny the FMLA leave. A federal district court recently upheld an employer's policy requiring an employee to remain in the immediate vicinity of their home as a condition of receiving sick leave.
Although not required by law, many employers offer paid sick leaves to their employees as part of a benefit program. In such cases, the eligibility and other condition depends on the agreement between the employer and the employee or the union. Statistics from the Bureau of Labor Statistics reveals that on average, employees in establishments with 500 or more workers received an average of 11 days of paid sick leave, and employees in establishments with fewer than 100 workers received six days of six leave. Employees with one year of service or more received an average of eight sick leave days per year, compared with six days for part-time employees.
Reference
Image Credit: freedigitalphotos.bet/Jeroen van Oostrom