Is it Worth Using Fake Job References?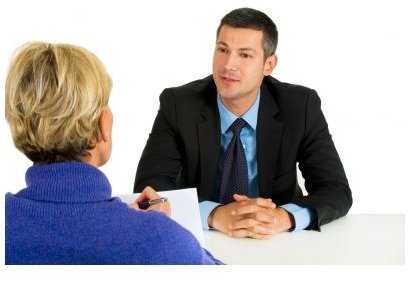 Let's face it, we all know getting a good job in today's economy is tough. This is even true for many college graduates with some experience under their belt. Your job resume is what's going to make you stand out or blend in. It's not only having a background in the field but also having a good presentation. Wanting to have a professional-looking resume, some people turn to adding fake references and skills to make themselves appear more suitable for the job, when in actuality they are being fake and deceptive. Be forewarned, if you create a fake resume, your fake job references may come back to haunt you.
How does a fake resume work?
Employers are familiar with applicants that put fake references of individuals that are actually their neighbor or family member rather than past employers. What they might not figure out is the high level of deception that creating fake resumes has come to. It's scary that there are actually companies online that will help you fake your job resumes. One such company is CareerExcuse.com. Upon providing the company with your job search information, they will help you create a professional-looking resume with fake work histories and references. Each has a "real" address, "real" 800 phone number and "real" website. When checked out by an employer, these job histories check out to be true (at least it's easy to be deceived). The employer may be led to hire someone with a false resume and history over someone that has actual experience and would end up being a better fit for the job.
Is it really that hard to get a good job?
According to FakeResume.com, for every open job right now there are about 9.3 people that apply. Sometimes the number may be as high as 100 applicants. Although the "official" unemployment rate is about 8.9% to 9.1% since 2008, when you consider the people that either gave up on looking for a job or those that work low-paying jobs just to get by, the real unemployment rate is more like 22%. In addition, someone that has been fired from a previous job or has other blemishes on their resume are likely to be not as favored. So the answer is, yes, it is hard to get a good job. This comes back to having a professional-looking resume and detailed experience and skills.
Is it worth putting fake references?
While creating an extravagant resume can seem like a win-win situation, in reality it is not. Different factors could come back to haunt you in the end if your employer realizes you lied in your resume. This can put your job and your reputation at stake. The following are 3 reasons fake job references can hurt you.
Integrity: Faking your resume comes down to your personal integrity. If you're a dishonest person your employer is bound to figure it out at some point and how can he/she trust you if you're not honest and reliable.
Knowledge: Claiming to have certain skills from past jobs can quickly be discovered to be false when your new employer quickly finds you are under-experienced when you fail to complete basic job tasks correctly.
Unfairness: It's not fair in today's economy where getting a job is difficult to fake your way into it, leaving those that have actual skills and experience jobless.
Will you put fake or real references?
Obviously choosing to fake your resume or being honest is up to you, but being truthful will yield the best results in the long run. Although it may take you longer to find a job, finding a job is a good fit for your experience-level will outweigh any job you struggle with due to lack of knowledge. Creating a fake resume is not fair to yourself, your employer and others looking for a job.
Tips for writing your resume honestly
Find an online guide or friend that is familiar with writing resumes to help you organize your job history and skills to make it look professional. Research the different types of resume templates and follow the best template style for your experience. For example, if you have a lot of job experience and little unemployment, a chronological resume may work best for you. If you have gaps in your resume or lack of experience, a functional or entry level resume may best showcase your job skills and attitude.
Be as positive as you can stating your good qualities or skills, but don't be afraid to admit you're not perfect. Being honest on a resume and in an interview can help your employer to see that like everyone else you have things you need to work on improving, but are committed to doing so. Your honesty may include something the employer could find on a background check and coming forward with the information on your own will show that you're not afraid to admit you made a mistake. Being honest shows a great deal of commitment to the job and improving yourself as a valued employee.
Rely on friends and social networks for references. Even if you don't have a lot of job experience, you may be able to connect with friends or past co-workers on Facebook or LinkedIn to use as references. Remember you can also use any place you've done volunteer work for, such as, neighbors, a sports team or your child's school.
Sources
Photo: Ambro/Free Digital Photos
CNN Living: Should you fake your job references?
Fake Resume: Warning: Don't even think about sending out another resume until you've read this report