Read These Bad Resume Samples Before You Write Your Resume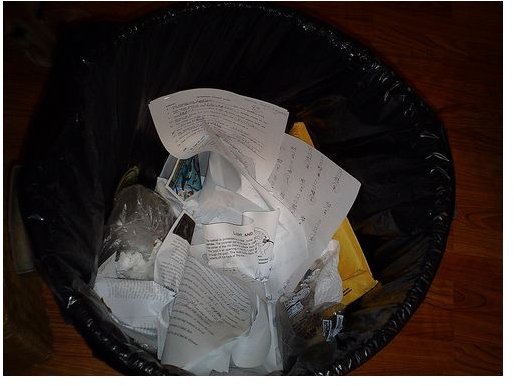 The Circular File
Many a business owner has utilized the "circular file" (waste basket) when they receive bad resumes. Samples of resumes can be found all over the Internet, but are they really the right format for today's business world?
Today's workforce is smart, savvy and educated in the latest technology but what you reveal on you resume, no matter what generation you are can give employers pause.
Stuff to Skip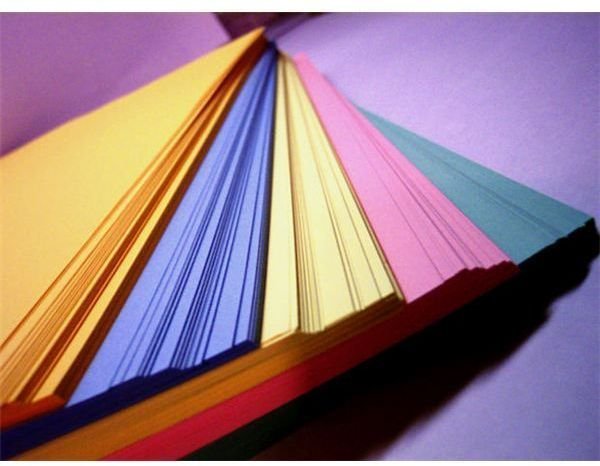 I promise you as an employer, I don't want to see the following:
Length – If your resume is more than two pages long, I'm not going to read it. Length doesn't mean better, in fact, the more you ramble on about your past career experiences, education, awards, and hobbies the less impressed I am and you can bet your resume will land in the so-called circular file.
Format – Do you have one of those resumes that jumps all over the place? By that I mean do you list work experience here and there, a mission statement somewhere in between and maybe pop in your education in improper places? If so, you need to learn the correct resume format.
Hobbies – I don't mind if possible candidates include a hobby or two, but I don't need to know how you belong to a book club, have mentored youngsters to read, like to garden, vacations on the beach and you are still in love with the guy you met in high school and now you have five kids together. In my opinion, I'd leave the hobbies completely out unless they are pertinent to the job. For example, if you're applying as an administrative assistant, volunteering at a youth center to teach job duties for an administrative assistant is fine to include.
Certifications – I do want to know if you're certified or received training in areas that are important to the position I have open, but I really don't care if you were an Eagle Scout or a Girl Scout leader. If you are applying for an automotive technician position, I do want to know that you're ASE Certified or if you want to be part of my IT Department, I do want to know about specific training you've had in this area, but skip the unimportant stuff—please!
Family – Believe it or not, some people will dedicate half a page to their family, the name of their spouse, how many kids they have, their ages and accomplishments they're proud of. I really don't care about this either. If I hire you, I'll get to know your family.
Paper – If you turn in a resume on any color paper other than white—yep, it's the circular file. I also don't want perfumed scented paper.
Life Story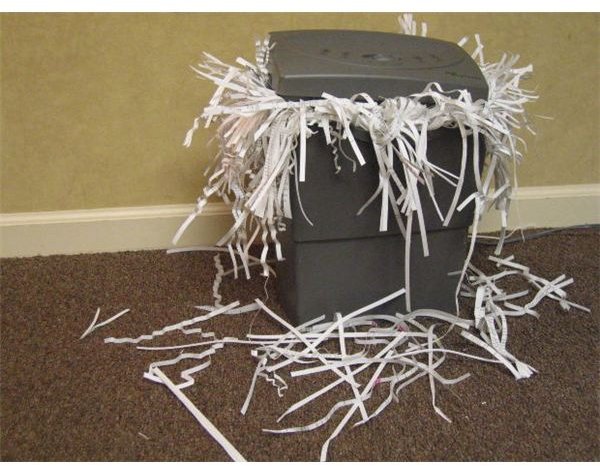 I really don't want to hear your life story either so here are some more bad resume samples that miss the mark or go too far.
Professional Organization Memberships – Again, one or two are great to list such as being a member of the Project Management Institute or the local Lion's Club, but If you list too many, I'd wonder when you'd have time to be on the job! Keep them to one or two and only include the relevant organizations. If you don't have any—please don't make some up because I will check.
Skills – I want to know only about the skills you possess that are pertinent to my job opening. If you're applying for my administrative assistant job, I really don't care that you were a hostess at an Applebee's Restaurant. Do list the hostess experience in your job experience, but not in your skills.
Wannabe Entrepreneurs – I also am not fond of those resumes where time and again the job experience is an entrepreneurial experience—meaning you owned your own business. If you've tried and failed five times, how good will you be for me? Will you quit as soon as the next idea comes along? Try and compress these into one entrepreneurial experience and we'll both sort it out in the interview.
Gaps – Everyone, once in a while, may have gaps in their resume and I understand that, but if you don't explain them, I really am not interested. If you took time off to take care of an elderly parent or newborn, I'm okay with that, but let me know in the resume or job application. Leaving huge gaps in your resume is a big turnoff for employers.
High School Awards – I have a place on my job application to state which high school you attended so I don't need to know about how you were the greatest pole jumper or the top cheerleader in high school. Leave high school experience off your resume but do include other education information such as college or trade schools.
Must Haves
References – Yes I know many resume experts say it is okay to use those words, "references available on request." You know what? I don't want to request them, I want them listed on your resume with current contact information and if they are a former employer or friend—yes I will contact them.
Spelling and Grammar – If you aren't the best speller, I'm also fine with that but if this is you, have someone proofread your resume before you send it to me. Spelling and proofreading should be numero uno when it comes to your resume.
Fortune 500 Companies - Larger companies may want more and not less, so keep that in mind and read their job offering carefully so you don't forget to include the important or requested. For example, if the job offering says, please include cover letter with salary history, don't say "salary open or negotiable." That is not what was requested.
Additional Tips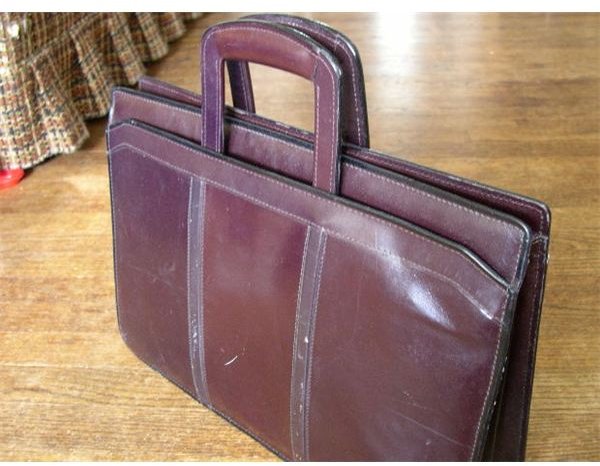 Bright Hub offers many examples of resumes including how to create them on you own so you can skip the resume writing services—they charge large fees and if you're unemployed, who has cash?
Don't use one resume for every job you apply for. Look at the job offering and pick and choose what to include in your resume. If it's not relevant to the job, leave it out. Most of us are experienced in many areas so be prepared to create more than one resume.
Include a cover letter but keep it short and sweet. Tell me what an asset you'll be and that you are available for an interview at my convenience.
There are many reasons why employers can be swayed by a resume—especially if it's too long to read, includes too much information and isn't in the correct format. As an employer for over seventeen years, if you follow the tips here, you will get to the interview phase where you can use your personality to shine.
References
Jean Scheid has been a business owner for over 17 years and has employed hundreds of people.
Image Credits:
Circular File - Flickr/Wesley Fryer
Color Paper - MorgueFile/cohdra
Paper Shredder - MorgueFile/Tferr
Briefcase - MorgueFile/slideshowmon