Must-Have Interview Tips for IRS Jobs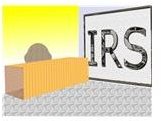 IRS, the US government's tax collection agency, offers a range of job vacancies across its different departments. Being one of the largest organizations in the nation, it offers promising career opportunities to fresh graduates as well as experienced professionals. No wonder there are thousands of applicants for each and every vacancy. However, for the applicants, this translates into tough competition. The recruitment process is rigorous, especially the interview. Here are some interview tips for IRS jobs, which will help you score additional points and rise above the rest of the applicants.
Brush Up Tour Accounting and Tax Knowledge
Most IRS jobs lie in the financial domain. Accordingly, you need to brush up your finance and tax knowledge, as these are the key areas that will be tested in the job interview. You need to be quick with basic mathematical operations like percentages, multiplication, addition and subtraction, and financial calculations like interest, financial ratios, etc. To learn more about the tax policies, the best place to begin your knowledge hunt is the IRS website.
Get Ready for the Skill Assessment Test
TAP or or the Telephone Assessment Program is one of the basic skill assessment tests used during most IRS interviews. In this test the applicant is given some fake taxpayer's portfolio and tax papers, and the interviewers pose a series of questions related to these documents. The test checks on the applicant's ability to quickly locate the right information and to provide an answer to the taxpayer's query. The questions are not straightforward, and the applicant may have to perform some mathematical calculations in order to answer the question. This is where the interviewers check on your speed and accuracy. To perform well on this skill assessment test you need to work on three things:
Familiarize yourself with the commonly used tax forms and documents, so that you don't have to struggle through the documents to find the right piece of information,
Work on your computation skills, about which we've already talked about above, and
Educate yourself about some of the basic tax rules and the related calculations.
(Tax related forms and documents can be downloaded from the IRS website.)
What Type of Questions to Expect
As suggested earlier, most of the interview questions will be related to finances and taxes, but there are lots of other grounds on which you will be tested. You'll be asked behavioral questions and situational questions too. For instance – how will you handle a tax defaulter who is also your friend and what are the tax rules you would like to change? What if a tax defaulter requests you not to mark a lien on his property so he must obtain a loan it to pay his taxes, or what would you do if you found out that a very influential person has been hiding some of his income? The questions can come from any direction and in any form. However, the fact remains most of the questions test some aspect of your personality or skills important for the job.
Some Additional Advice
On the day of the interview, arrive at least 15 minutes before the scheduled interview time, because there is no room for latecomers. Most of the interview locations for IRS jobs are secure areas and the applicants are taken inside in batches, and if you are late, your interview could be in serious trouble. Also, carrying some identification card is very important, or else you may not be allowed to walk past the security gates.
As for the things to carry to the interview, you must carry all your education and experience certificates along with verified photocopies of all your documents. In addition, carry some paper, a pen and a pencil as you may need them for calculations during the skill assessment tests.
References & Credits:
https://www.jobinterviewtools.com/blog/index.php/interview-tips-irs-job-five-tips-to-cutting-through-the-bureaucracy-to-the-position-you-want/
Some Useful Links
https://www.irs.gov/ -To know more about the tax rules and to download forms
https://jobs.irs.gov/home.html - To stay updated with career options and current job vacancies at IRS
Image Credit:
Image by – Sidharth Thakur