10 Worst Places to Work: Companies with Unfavorable Reputations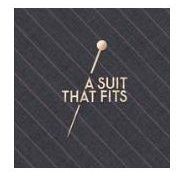 Building a Viable Career: In Search of the Right Employer
"Culture fit" has become a byword in today's employment trends, which means employers are looking for talents that blend well with their corporate visions and missions. However, it is also important for job-seekers to carefully evaluate a business organization and its appeal as a workplace where they can invest their talents toward a sound and viable future career.
A quest for employment also involves evaluating a business organization's appeal in terms of stability and social responsibility, as well as its reputation in the industry it represents. Customers likewise gauge companies by how well they treat and manage their employees as a means of developing trust, admiration, and respect for the products or service being offered. Thus, lack of customer satisfaction is also an important red flag that job aspirants and employees should mull over.
The task of determining the corporations to avoid can be simplified by referring to lists that enumerate the most unpopular employers; but then, one should also consider the quality of the information being provided.
Evaluation of Information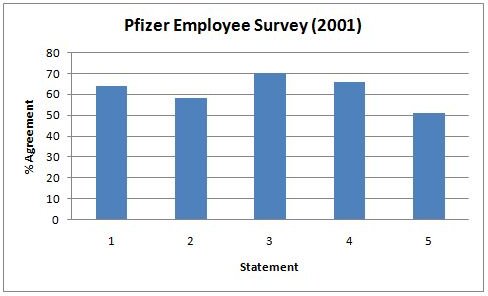 Let's take Glassdoors.com's list of "Lowest-Rated Companies Based on Employee Satisfaction" as an example, which was originally published in December 2008. It was also published by Huffpost Business in December 2009 but was captioned as "Worst Companies to Work For."
Accordingly, the list was based on a 20-question ratings survey aimed at evaluating the following workplace factors:
Career Opportunities
Compensation and Benefits
Communication
Employee Morale
Fairness and Respect
Recognition and Feedback
Senior Leadership, and
Work/Life Balance
However, there are certain limitations to the survey results, inasmuch as an employer qualifies to be included in the ranking if there are at least 25 employee-reviews posted at Glassdoor.com. In addition, said reviews may be posted anonymously.
As a matter of fact, an observer left a comment that the list tends to mislead, since a 13 percent approval rating of the CEO would indicate that the remaining 87 percent disapproves. This is notwithstanding that, in actuality, a company included in the ranking can have as many as 2,000 or more employees, against the 25 to 60 employees that responded to the survey interviews. Nevertheless, even Huffpost Business acknowledges the fact that the list was not scientific.
Consider the information provided by Harris Interactive's Annual Reputation Quotient (RQ) Summary Report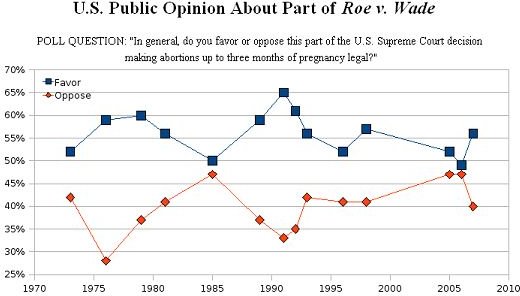 Harris Interactive Brands and Communications Consulting Practice provides the annual RQ assessment to assist stakeholders in understanding the foundation of a corporation and how consumers regard business organizations. Assessments are based on the following reputational dimensions:
Emotional Appeal
Financial Performance
Products and Services
Vision and Leadership
Workplace Environment.
The site's annual polls are gathered by sending out survey questions to more than 30,000 registered members who make use of the Harris Poll's online panel as representatives of the general public. Initially, poll participants are asked to identify 60 companies that, in their opinion, are the most visible. Thereafter, a random selection of the respondents will rate two of the resulting top 60 companies from an average of the137 companies voted as most visible. Ratings per company average at about 370 inputs, gathered from a total number of 30,104 online interviewees.
Potential Employers with Unfavorable Reputations
Based on the above assessments, we have decided to explore the Reputation Quotient Reports, presented by Harris Interactive, in order to come up with a list of the least-favored employers. Hence, we are focusing our research on the companies who landed at the bottom ten of the top 60 list.
The aim is not to regard them as easily the worst places to work in, since a total of 137 companies were cited in the surveys as the most visible business organizations. What we intend to provide, at the least, are examples of employer attributes generally considered adverse or unfavorable by a fairly good number of the public sector, .
Here's a quick rundown of the ten companies with the least number of votes for favorable reputation, commencing with the companies that garnered the lowest scores:
AIG – American International Group, Inc. – Score: 47.7
BP – British Petroleum - Score: 49.82
Goldman Sachs - Score: 53.90
Citigroup - Score: 57.45
Chrysler - Score: 58.37
Bank of America - Score: 58.93
Exxon Mobil - Score: 61.09
General Motors - Score: 60.12
J.P. Morgan Chase - Score: 61.15
Delta Airlines - Score: 61.17
Nonetheless, these companies have made efforts to improve their reputations based on a comparison of the scores posted for 2010 and 2009. The only exception is British Petroleum, the popularity of which plummeted in connection with the 2010 BP oil spill. Now let's take a closer look at each of these companies:
1. What Makes AIG (American International Group, Inc.) Highly Unpopular?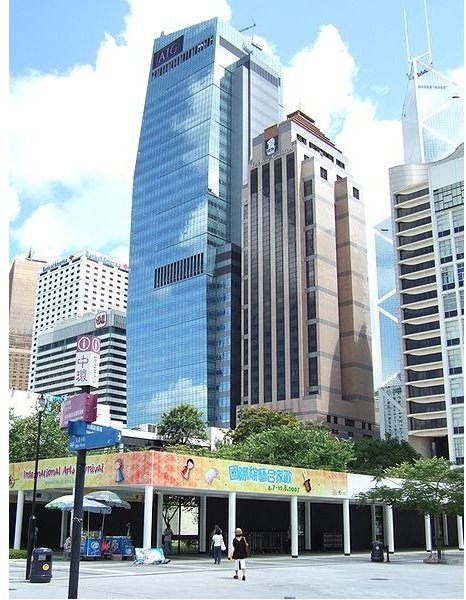 AIG's poor reputation stems mostly from its liquidity problem, which placed the company at the brink of bankruptcy in 2008. Its financial crisis was the result of bad financial investment products and accounting manipulations. Based on Harris Poll results, AIG scored only 30% for emotional appeal in terms of trust and a negative 57 percent for upholding ethical standards.
Low ratings for trust and ethical practices are highlighted by its inability to meet its bond obligations to millions of investors. The latter were misled into believing that their money were being placed in sound investment holdings. The extent of AIG's failure was considered by the government as so critical to the already worsening economy that it prompted the U.S. Federal Reserve and Treasury Department to put up an estimated $150 billion loan to help the company get by, while liquidating some of its assets.

The U.S. public's furor over the government's decision to loan public funds was heightened by the beleaguered company's payment of individual retention bonuses to 73 of its key employees after receiving the government's bailout funds.

AIG scored at 3% as a product least likely to be purchased and 2% for products that have the least possibility of being recommended. A failing score for these metrics is 10% and below.

The company's popularity rating for excellence in customer service is a negative rating of 37%.

Former AIG employees, particularly those that belonged to the insurance company's corporate ladder, feel that their own reputations were tainted as they have tried to seek new employers.
2. What Caused BP (British Petroleum) to Fall from Grace?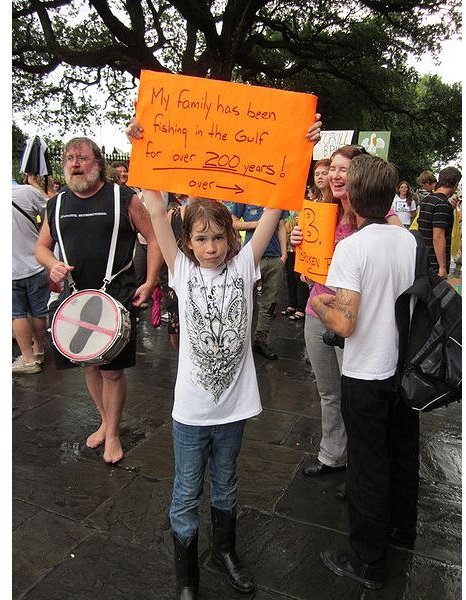 The unexplained explosion disaster of the Deepwater Horizon oil rig made BP notoriously popular for what is considered as the worst oil spill incident in the U.S.
Accordingly, investors both big and small, which include pension funds and teacher -association unions, have been hurt by BP's fall from grace, as their investment holdings took a nose dive.
It is estimated that British Petroleum's equity of $104 billion is largely threatened by the amount of damages that the oil company faces, estimated at $90 billion at the most.
The extent of liability damage which the oil industry giant faces as a result of the 2010 oil spill disaster includes:
Property Liability
General Liability
Workers' Compensation
U.S. Longshore and Harbor Liability
Clean-Up Workers' Exposure, in relation to the threats of occupational hazards
Tainted Food, in connection with fish and other seafood catches
Disturbance of the Ecosystem, as environmentalists take into account the long-term effects of the oil spill in changing the balance of nature.
Negligence and Criminal Wrongdoing, and
In line with the havoc wrought by the oil spill, insurance companies are likewise forced to deal with their policy holders' claims for damages.
In addition, the Occupational Safety and Health Administration (OSHA) office revealed that from June 2007 to February 2010, BP had received 862 citations for willful violations of the OSHA standards for workplace safety in two of BP's oil refineries, thus making this company one of the worst companies at which to work.
Based on Harris Poll results, British Petroleum ratings for ethical standard is a negative 61 percent, which is the second highest negative rating.
In terms of excellence in customer ratings, the oil company garnered the highest negative rating of 43 percent, fueled by public's perception of their ineptness in handling the oil spill disaster.
Please continue on page 2 for more about companies that are potentially poor employers
3. Goldman Sachs' Reputation - Tarnished by Charges of Fraud and Betrayal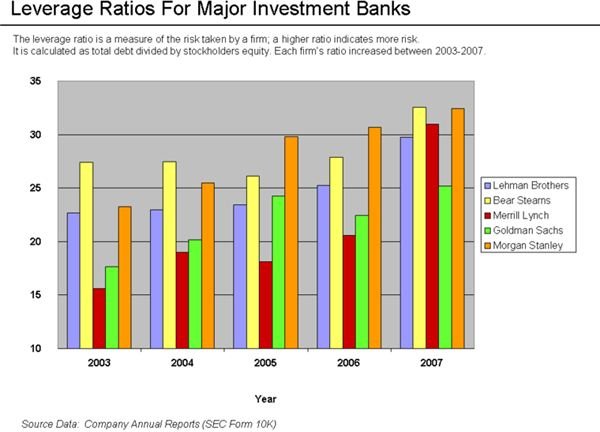 Goldman Sachs (GS) was touted as the IBM of investment banking. The company's net worth of $250 billion in 1999 grew to $1.1 trillion in 2007 as the company turned public. However, the company's highly esteemed investment reputation crumbled when the Securities and Exchange Commission (SEC) made public its charges of fraud during the same year. Accordingly, SEC's charges revealed Goldman Sachs as a company of shady and untrustworthy bankers–and earned it a spot among the worst places to work.
The icon of investment banking was forced to submit itself under the regulations of the federal Treasury Department as it likewise received bailout funds from the federal Treasury on the heels of the AIG rescue.

It posted the highest negative rating of 68 percent for upholding ethical standards.

It came in second for garnering the highest negative rating of 38 percent for excellence in customer service.

Seven percent voted that GS's products and services were the least likely to be purchased by consumers while 5% voted that the same were the least likely to be recommended.
As a workplace, however, Goldman Sachs is reputed to pay its employees large paychecks in return for keeping its clients satisfied. Recently, GS is said to be requiring its executives and top managers to donate part of their salaries to charity as a way to improve their tarnished image. However, recent reports have it that the company has laid off 5% of its trading desk staff in line with the results of its annual review.
4. Citigroup – Always at the Tail-End of Customer Satisfaction Reports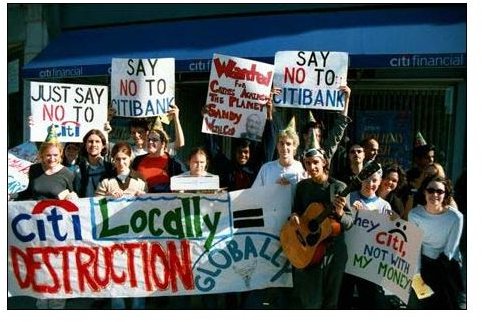 Citigroup's visibility is largely highlighted by its poor ratings in terms of customer satisfaction assessments, particularly from the American Customer Satisfaction Index as it posted a score of 69 percent. Yet the bank joined the company of AIG and Goldman Sachs when it received $45 billion in bailout funds from the federal government. Prior to the government's bailout assistance, Citigroups stocks were valued at only $1.02 per share.
However, the bank's ill reputation is aggravated by the numerous discrimination lawsuits filed by employees, the most notable of which is the use of the economic recession as a pretext for firing its female employees.
Harris Poll results disclosed that Citigroup's trust rating was at 24% while it scored a negative rating of 45% in terms of ethical standards.
Instead of being rated well for having products or services for best money value and high quality, the banking institute garnered 5% for having products and services that are the least likely to be purchased by consumers and 4% for being the least likely to be recommended.
5. Chrysler – Bad Reputation Due to Poor Quality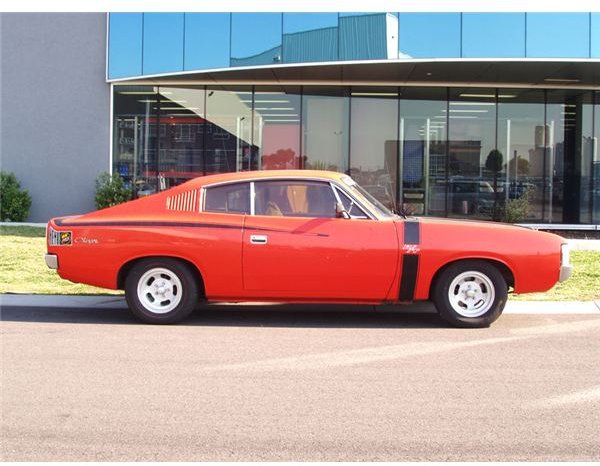 The main highlight of Chrysler's bad reputation is the high vote it posted for having products and services that are least likely to be purchased and least likely to be recommended. The car manufacturing company scored 9% on both attributes.
Poor quality is said to be the main reason for the unfavorable reputation of Chrysler cars. On top of that, the widespread lay-offs have created a shortage in its engineering department, while it tries to regain its footing after emerging from the federal government's bankruptcy controls.
In 2009, the car company was forced to give in to the government's proposal of giving the United Automobile Workers control of the company by virtue of the workers' retirement plan. The company received an additional $8 billion dollars in bailout loan in exchange for Chrysler's partnership with the U.S. government and Fiat. The main objective was to save more than 35,000 jobs from being lost, had the car company folded as a result of its bankruptcy.
6. Bank of America – Touted as One of the Most Hated Companies in America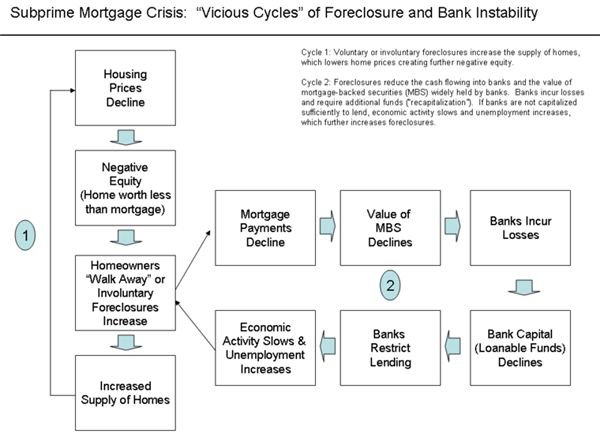 Bank of America (BA) has been giving Citigroup good company for being among the tail-enders in most customer survey results. It garnered poor scores for several customer satisfaction surveys, including the American Customer Satisfaction Index, as it scored an even lower rating of 68%.
BA is largely assailed for its high fees and unethical handling of home loan documents as a way to fast-track the foreclosure processes. The bank's bad mortgages were quite a disappointment to its investors, since BA reportedly initiated the plan that encouraged homeowners to default on their loans.
Harris Poll results show a low trust rating of 22% as respondents believe that the company cannot be trusted in the event that a product or service problem occurs. This is backed up by a 34% negative rating for excellence in customer service and a negative 42% rating for observing ethical standards.
7. Exxon Mobil - Obstinant Against Social and Environmental Responsibility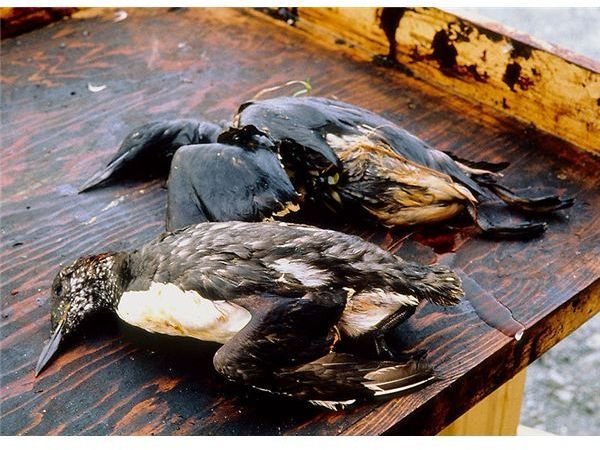 Most of Exxon's failure as an oil refinery company emanated from equipment failure; thus it was continuously criticized for its lack of social and environmental responsibility. In 2003, which was a time when most of its counterparts such as Shell, BP and Chevron Texaco took meaningful actions in terms of energy and risk management, Exxon Mobil remained adamant. The company paid more than $1 billion for the damages sustained during the 1991 Exxon Valdez oil spill disaster.
To date, Exxon Mobil still suffers from its ill reputation as a socially and environmentally irresponsible company. Harris Poll results for the oil refinery's reputation for ethical standards posted a negative rating of 45%.
8. GM (General Motors) – Another Company Thriving on Government Bailout Funds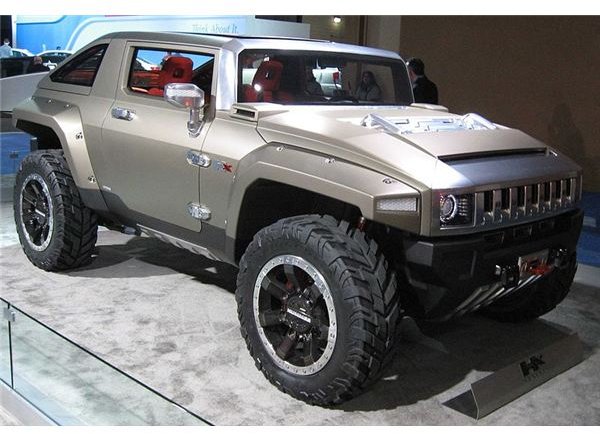 The general public's perception that American cars do not have the same standard of quality possessed by Japanese-manufactured cars still besets companies like Chrysler and General Motors. For more than a decade, GM has been struggling to avoid bankruptcy and was noted to have laid off more than 10,000 workers from the years 2006 to 2009. It was given a breather when the federal government extended bailout assistance.
However, the company's cars are still being criticized for their poor performance ratings, particularly the Hummer's gas-guzzling reputation. As a result, the company decided to stop the production of other car brands, which include the Saturn and Pontiac, aside from the already-closed Hummer division. The federal government has yet to recover the bailout funds it invested in General Motors.
GM's failed reputation is highlighted by a negative rating of 33% for ethical standards.
9. JP Morgan Chase – The Company of Failed Mortgages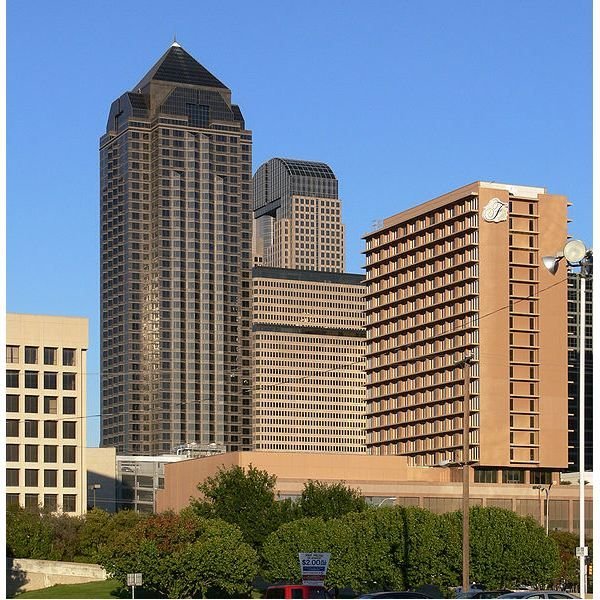 To date, failed mortgages still continue to haunt JP Morgan Chase as the SEC's recently issued subpoena was followed by a 2% drop in the financial institute's shares of stocks.
Along with Citigroup and Bank of America, JP Morgan also garnered a low trust rating of 20% in the Harris Poll and a 38% negative rating for ethical standards. Even its ratings for customer satisfaction in a separate survey conducted by the American Customer Satisfaction Index disclosed a negative index of 67 percent.
10. Delta Airlines – Poor Customer Satisfaction Ratings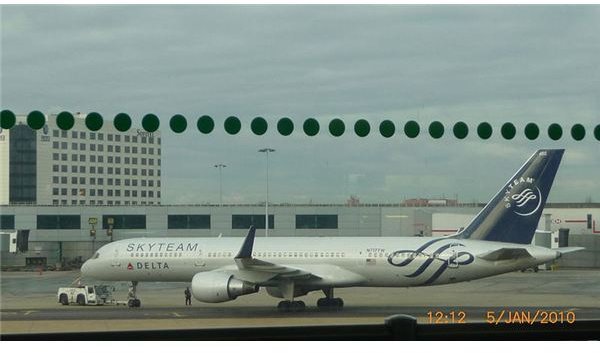 Poor ratings for excellence in customer service contribute largely to Delta Airlines' inclusion in the bottom of the list of the 60 most visible companies. Its Harris Poll negative rating of 32% is given confirmation by its low score of 62% in the American Customer Satisfaction Index Report.
Numerous customer complaints recently posted against Delta Airlines in the forum site of AirlineComplaints.org, mostly for the following reasons:
Check-in and boarding problems – 33
Disregard for customer service even for supposedly "elite members" - 134
Problems in making reservations - 30
Canceled/delayed/overbooked flights - 98
In-flight issues - 24
Baggage problems - 60
"Sky-Miles" complaints - 16
To aggravate things, a Delta Airlines employee purportedly ridiculed and later posted justifications in defense of the airline employees.
It's Safe to Surmise…
To summarize what we have gathered from these ten of the companies with considerable potential as the worst places to work, we can surmise that a company's financial stability can be affected by
Customer satisfaction,
Votes of trust by the different stakeholders, including employees,
Social and environmental responsibility, and the
Integrity and reliability of products and services.
Even if a company pays its employees well enough, it does not guarantee a stable future. This is especially true if the financial resources are not derived from hard work and from a strong commitment to building a relationship with all the stakeholders involved.
Reference Materials and Image Credits Section:
Reference:
Image Credits: