The Best Places to Work in Healthcare: High-Growth Jobs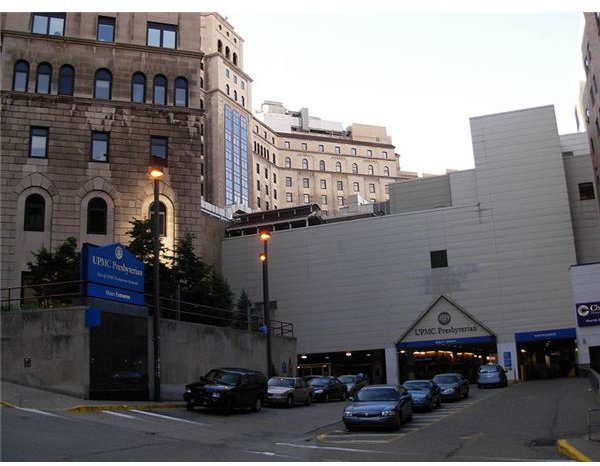 The Gradual Shift Away from Hospitals
Once upon a time, hospitals were the primary employers of healthcare workers. Today, they still utilize the highest numbers of trained
staff—but other types of facilities are surpassing hospitals in recruitment based as a percentage. This change is the result of several factors, such as the dominance in today's market of managed care providers, technological advances that offer new therapies for patients without requiring overnight hospital stays, and better lifestyle choices by health care consumers.
According to the Centers for Disease Control in a study on utilization, people are seeing their physicians and visiting emergency departments at the same rate now as they did in 1980s. Consider, however, these significant statistics:
Hospital outpatient department utilization has increased by 29 percent. That's because insurance companies require many procedures formerly done in the inpatient setting to be done, these days, in ambulatory care settings.

Deaths in hospitals have decreased by 21 percent since 1985. This is not because more illnesses are cured but largely because patients are transferred to nursing homes.

The percentage of deaths in nursing homes has not increased, however, because the number is offset by increased admissions. Those admissions result from people who have been sent to nursing care facilities for post-illness convalescence.

Home health agencies have prospered in these economic times, also. The patients that are not sick enough to go to nursing homes for convalescence are sent home, and paraprofessionals provide treatment for them there.
So What Are the Best Places to Work in Healthcare?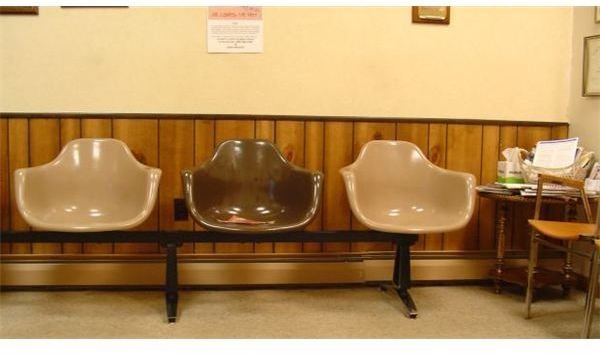 According to the Bureau of Labor Statistics, 87 percent of all healthcare establishments fall into the category of ambulatory healthcare services. More than a third of them are physician offices. About one-fifth each are either dental offices or offices of healthcare providers other than physicians (chiropractors, for example). It would appear that the most likely place to find a job in healthcare would be one of these facilities. However, keep in mind that while hospitals constitute only 1.3 percent of all healthcare establishments, they employ 35 percent of all workers.
Paraprofessionals are utilized now more than ever in most facilities whether you want to work in a big city or out in the country. The reason is there are too many patients—with too many office visits per person—for the doctors in the city. In the country, where too few physicians hang a shingle, paraprofessionals such as nurse anesthetists travel from hospital to hospital, providing services that are reviewed by a direct physician supervisor. Here are a few of the professions enjoying expanded employment in today's healthcare climate:
Physician Assistant (PA). The physician assistant works under the direct supervision of a physician to diagnose patients and recommend treatment. PAs make recommendations for therapy and for disease prevention. In statistics projected for 2018, their numbers will increase by 23 percent in ambulatory care centers and by 19 percent in offices of health practitioners.
Training is at the master's level in a college's school of allied health professionals. Expect to find these programs associated with the college's medical school. Successful candidates have past training as a paramedical professional such as a licensed practical nurse or emergency medical technician. Many colleges require that the student dedicate himself solely to his studies for the two-year full-time program. Licensure is required in all states. Salaries range from $74,000 to $84,500 per year, and growth is expected in both the inner city and in rural areas.
Please continue on page 2 for more on the best places to work in healthcare–and the jobs most needed at those places
Licensed Practical Nurse (LPN). Obtaining an LPN license is a quick route to becoming a nurse—it takes just a year or two. RNs, on the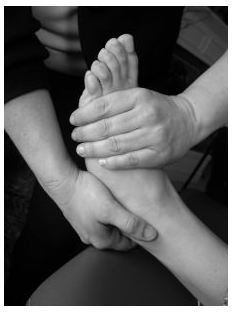 other hand, usually follow a four-year track and can perform responsibilities that an LPN cannot do, such as IV administration. LPNs are, however, widely utilized in nursing homes, rehabilitation facilities, and multidisciplinary healthcare offices. They take vital signs, change dressings, administer medications and give injections to the patients they monitor. They assist with the types of testing procedures that are administered these days in outpatient centers rather than in hospitals, as mentioned previously.
Training can begin while a student is still in high school through a vocational program. The first year of training is followed by an unpaid externship at a facility that agrees to provide supervision and training for the student's second year. LPNs earn about $30,000 working in physician offices, just under $40,000 working in hospitals or for home health care agencies, and up to $44,000 for those hired by urban employment or company wellness services.
Medical Assistant (MA). Medical assistants have an increasing role in today's outpatient clinics and physician offices because they can be cross-trained in both clinical and administrative procedures. The medical assistant who can draw a patient's blood and assist the physician during the examination is valued for his or her knowledge about billing the patient's insurance provider.
Again, with the outpatient clinics and home health agencies serving as the best places to work in healthcare, opportunities are expected to increase by 35 percent; but even in hospitals, jobs will increase by 30 percent. Earnings range from $25,000 to $35,000.
Home Health Aide/Personal Care Aide. This is a good introduction to the medical field for someone who has no training and wants to explore healthcare career options. Most of these aides go through a two- to six-week training course that ends with a test and, depending on responsibilities, with state-issued certification. They work under the supervision of nurses and visit the homes of the chronically ill or disabled, the aged, or those recovering from illness or injury. Services provided can range from helping the patient with exercises prescribed by the doctor, with activities of daily living such as bathing and dressing, or even with minor household chores. Salaries here are on the low end, from $16,000 to $20,000 per year, and in social service agencies jobs will increase by as much as 48 percent.
Where These People Will Work
Expect Physician Offices to Evolve. Physician offices have changed from the one- or two-doctor practices to multidisciplinary associations of several physicians. Patients can stay within one medical group for a variety of ailments. These practices include the physician assistants (mentioned on page one) or nurse practitioners as primary providers of care. In some offices, Dr. Smith sees all the patients in the hospital, and Dr. Jones sees all the patients in the office. Dr. Wilson does all the cardiac stress tests and Dr. Miller limits his work to cardiac catheterizations.
Look for Multidisciplinary Facilities to Increase. Watch for multidisciplinary facilities to expand and increase in number. With decreasing dollars available from the government for healthcare facilities, administrators are becoming savvier at guarding their piece of the healthcare dollar. For example, in an agency traditionally specializing only in chemical dependency treatment, you will see PAs, LPNs, and MAs added to the employment roster so that the client can be treated not just for drug abuse but for overall health and wellness issues.
Specialized Outpatient Departments. Expect these to flourish—whether they're owned by insurance companies or doctors. Other than those dedicated to outpatient surgery, we are seeing clinics that provide services for chemotherapy; midwifery; methadone treatment and counseling for substance abuse; employee screening and wellness programs; physical and occupational therapy; bariatric centers; sleep clinics; and radiology procedures such as bone density studies in addition to the usual mammograms, MRIs, and standard x-rays.
Resources
The writer has spent many years working as the administrative manager of various healthcare departments.
US Department of Health and Human Services, Centers for Disease Control. Health Care in America – Trends in Utilization. Retrieved at https://www.cdc.gov/nchs/data/misc/healthcare.pdf
U.S. Bureau of Labor Statistics:
Images