Employee Rights: Reasonable Expectation of Privacy in the Workplace

You at Work
When information about a person and their life is collected, used, held or disclosed to others, questions surface about how that personal data should be used. Everyone is entitled to a reasonable expectation of privacy in the workplace. Your employer needs to follow certain guidelines and if you deal with client information or are in human resources for example, you should know what protocol is, what your rights are and how to treat a colleague's information appropriately too.
Job Application
Privacy concerns start the minute you fill out a job application, and some applications can be very long and involved including driving and arrest records. You can anticipate a prospective employer will ask where you worked previously in order to check your employment and qualifications. They may also ask you to supply references and whether you want these people contacted to attest to your work performance and character. But employers should only ask for the information they need to determine an applicant's suitability for the particular job. The Legal Aid Society says, for example, "… an employer normally should not ask how many pounds you can lift if you are applying for a telephone receptionist job that does not require lifting."
Health Information
According to the Health Insurance Portability and Accountability Act (HIPAA), your medical records are private and protected by federal law. In addition, an employer may not ask an applicant questions about a disability before an offer of employment is extended, and only to assess whether the applicant can perform essential functions of the job with or without reasonable accommodations.
Finance and Credit Checks
Financial information such as a credit check can be requested generally, but there are stipulations about what can be obtained, (you should also receive a copy of the request), and certain facts are protected under the Right to Financial Privacy Act, another federal protection.
State's Protections
If you didn't know, you have a reasonable expectation of privacy in the workplace according to state's laws. Various individual states may have certain guarantees as well. For example, Illinois employers may not base their decision regarding the hiring of an individual on the person's credit history or on a credit report. Also in Illinois, former employers who divulge a disciplinary report about, letter of reprimand to, or any other disciplinary action taken against an employee to a third party must provide written notice to the employee. Wisconsin has made it illegal to solicit or require an HIV test as a condition of employment of any employee or prospective employee. On the other hand, there is a federal law that says pilots and people who operate public transit equipment must be available for drug testing.
Monitoring Email Use

According to Charles J. Muhl, an attorney with the National Labor Relations Board in Chicago, Illinois, "An employee's personal use of an employer's email system and of Internet access is not protected under the law, and employers can face legal liability for employees' inappropriate use…" Muhl says that in a survey among employers, fewer than one-third of employers indicated they actively monitor employees' Internet activity. Yet because computer networks store both incoming and outgoing activity, parties to lawsuits often submit email as evidence of wrongdoing and seek to hold the employer liable for defamation, sexual harassment, racial or ethic discrimination, and copyright or trademark infringements. And the law does permit employers to monitor their employees' Internet and email use.
Please turn to page 2 for more on your privacy rights at work.
Video Surveillance
About half of all employers use video surveillance to safeguard against employee theft. The National Retail Security Survey reports that losses from employee theft have reached record levels and total inventory shrinkage cost U.S. retailers $32.3 billion in 2003, up from $29 billion the year before. A 2007 survey by the American Management Association showed that more than half of the employers who responded use video surveillance at work to counter theft, violence, or sabotage. And 16% of the employers surveyed used video surveillance to monitor employee performance.
This is one area however, where a reasonable expectation of privacy in the workplace is warranted. Check your individual state's law but most workplace privacy policies guarantee that you can't be filmed while using the restroom or doing such things as changing clothes. Generally when an issue arises in court, judges consider both the employer's need to conduct surveillance against the employee's rights for reasonable expectation of privacy.
Searching Employee Desks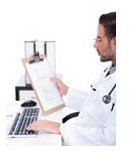 Much depends upon written employer policies and their availability to workers. Once a search policy is posted, desks in shared public spaces have less privacy then separate offices and the Supreme Courts have explored several issues that clarify the exception to the Fourth Amendment Search and Seizure protections we all enjoy. In O'Connor v Ortega, 480 U.S. 709 (1987), a public hospital administrator searched and seized personal items from the desk and files of a physician who was suspended for impropriety. The hospital had no regulation that would limit any employee's perception they could store personal property, yet the Court upheld the search even though the hospital had no policy. In O'Connor, the Court defined the "workplace" as work-related areas and items generally within the employer's control.
It is important for you to know and understand your employee rights and just what constitutes privacy at work. Don't accept blanket policies until you know how private information is used, stored and accessed.
Reference & Resources
Cornell University - Right to Financial Privacy Act (12 U.S.C. 3401-342) - https://www.law.cornell.edu/uscode/uscode12/usc_sup_01_12_10_35.html
_Health Insurance Portability and Accountability Act (HIPAA) - https://www.hhs.gov/ocr/privacy/_
_The Legal Aid Society Fact Sheet: https://www.las-elc.org/factsheets/privacy.html_
_Fitzpatrick, John Jay Jr. and et al. "State labor legislation enacted in 2010" Monthly Labor Review. January 2011. https://www.bls.gov/opub/mlr/2011/01/art1exc.htm_
_Muhl, Charles J. "Workplace e-mail and Internet use: employees and employers beware" Monthly Labor Review. February 2003. https://www.bls.gov/opub/mlr/2003/02/art3full.pdf_
_Cameras and video surveillance at work https://www.nol_o.com/legal-encyclopedia/cameras-video-surveillance-workplace-29888.html
King, Gene. "A Public Employer's Right to Search in the Workplace" Michigan Municipal League Law Enforcement Action Forum and O'Connor v Ortega, 480 U.S. 709 (1987). https://www.mml.org/insurance/shared/publications/.../right_to_search.pdf
Photo Credits:
• Doctor busy with his reports: FreeDigitalPhotos/photostock
• Young businessman: Koratmember/FreeDigitalPhotos
• Email Concept: [Jscreationzs/FreeDigitalPhotos](https://www.freedigitalphotos.net/images/view_photog.php?photogid=1152 jscreationzs)