A Review of Graphic Designer Duties: Is It All Fun?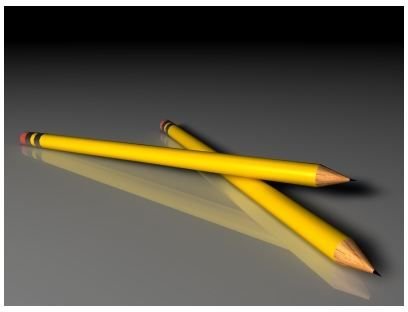 Range of Work
Graphic design is artwork focused on communicating specific ideas, concepts, or messages visually. As the adage goes, "a picture is worth more than a thousand words". In the age of proliferation of media, more and more businesses seek to convey their message through such powerful visual imagery.
Graphic designer duties extend to planning, analyzing, and creating visual imagery or communications. They apply their knowledge and skills of color combinations and layout techniques, illustration and animation science, and photography to design:
layouts for newspapers, magazines, journals, reports, and other publications
web pages and multimedia products
charts, graphs, and other illustrations for use in various publication mediums
logos and signs for businesses and products
product packaging
advertisements, marketing brochures and other promotional displays
movie and television credits, and more
Nature of Duties
The graphic designer duties aim to convey the intended message to the recipient in the most effective way. This requires:
Determining the needs of the client, and understanding the positioning of the product or service, and the overall culture of the firm. For instance, designing a hip and trendy advertisement layout for a conservative banking establishment would be inappropriate when compared to its image of stability and conservatism.
Identifying the target audience, especially their cognitive, cultural, physical, and social characteristics, to determine what appeals to them best. Such research determines the effectiveness of the designer's work. For instance, the hip and trendy advertisement in the example above would target youth, but would fail to connect with old-timers who the bank would want to target for their savings.
Preparing sketches or graphic design layouts, by hand or with the aid of specialized computer programs. Very often, the job involves creating multiple designs for the client to select one. Such visualizations depend on the different colors, sound, artwork, photography, animation, style of font, and other visual elements, and the interplay among such elements in size and arrangement.
Carrying out the actual execution of the project by selecting paper and ink, reviewing the final mock up design, directing the execution, supervising printer's work, ensuring quality control, and more.
Senior designers very often have a secondary level of duties such as supervising subordinates and trainees, reviewing catalogs, purchasing equipment, and maintaining relationships with business contacts and high value clients.
Employment
Success in graphic design depends more on skills and technical competency than formal educational qualifications. Entry-level designers work under established hands, and usually require one to three years to establish themselves.
Graphic designers work in advertising, marketing, website development, product development, architecture, and interior design fields, and find employment in large corporations, government agencies, and non-profit organizations. Most of them however work in specialized advertising and design firms, or as freelancers. Most of those employed take up part time freelance assignments as well.
Graphics designers remain in demand, holding about 286,100 jobs in 2008, and demand expected to grow by 13 percent through to 2018. Those working in traditional print design will witness tough competition, but those specializing in website design and animation will have access to good opportunities and enjoy maximum growth potential.
The major employers of the future would be:
Advertising firms – as firms seek to attract customers by promoting their innovative products through various means in the face of competition.
Computer design firms – as interactive web sites, mobile phones, and other technology become commonplace.
Internet ad design firms – as the popularity of online advertisements and promotions increase manifold.
Graphic designers who combine their designing skills and talent with knowledge of liberal arts and business strategy stand a better chance of responding to commercial requirements, and in a world increasingly driven by results, have a greater chance of success.
Reference
Bureau of Labor Statistics. "Graphics Designer." Retrieved from https://www.bls.gov/oco/ocos090.htm on May 12, 2011.
Santa Rosa Junior College. "Job Description of Graphic Designer." Retrieved from https://www.santarosa.edu/hr/JobDesc-Classified/Graphic%20Designer.pdf on May 12, 2011.
Image Credit: freedigitalphotos.net/Salvatore Vuono