Tips on Writing a Mentor Thank You Note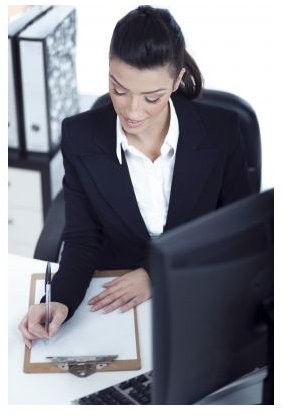 Keep it Simple
Writing a thank you note is especially effective when it conveys a simple, yet powerful message that is easy to follow and understand. Think about the greeting card industry as a frame of reference. Well written and designed greeting cards are pretty easy to follow. When the right greeting card is selected, it sends a powerful message to the reader, whether it is to be heart-felt, funny, or serious.
Think of your mentor thank you note in the same light. When writing your opening sentence, be very direct in what you want to say. Leave nothing to chance or open for the mentor's interpretation. For example, if you really appreciated the amount of time your mentor spent with you, say it in writing that fits you style. "John, I really appreciated the amount of time you spent with me in our Tuesday meetings."
The same goes for any behavior or action the mentor displayed that was particularly helpful such as being patient, providing some needed guidance, or possibly opening a few doors of opportunity through the mentor's business connections. For example, "John, the introduction you made to Sally and her team was very helpful and much appreciated."
Present the Impact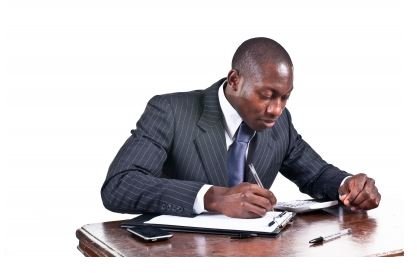 Once you know what you'd like to say, enhance the importance of the thank you note with a vivid description of the impact of the mentor's actions or behaviors. For example, suppose you are working on a project and your mentor has been especially patient while also providing some needed guidance around a few business issues. In addition to expressing your appreciation for what has occurred to this point, indicate in your note the difference or impact that these actions had on you. Maybe he saved you a tremendous amount of time, or he put you in touch with other people who provided valuable assistance or information.
This simple act of writing out the impact or difference your mentor has had on you will send a clear and positive message beyond just a simple "thanks for being my mentor." When determining what to write, see if there is something you can link back to some initial objectives or goals you set with the mentor in one of your first meetings. This will stand-out for the mentor and reassure him the time and effort put into setting some goals was worthwhile. For example, you could write, "John, during our first meeting, we set the goal for me to (write goal), well, over the past 90 days, your patience on the phone and in our meetings, plus connecting me to Bill in the finance department, has helped me greatly in achieving my goal. I was able to accomplish the project three months sooner than we expected and it didn't cost any more money to do so. Thanks for taking the time and for being my mentor!"
The key component in this brief note is identifying the difference the mentor made and being able to clearly write it out in very simple terms. This will set you apart and show your mentor that you have positive qualities beyond the skills you exhibited during the mentoring relationship. And if writing the thank you note is something that didn't surprise the mentor, all the better. The mentor already has a very positive view of your abilities.
There is no limit to what you can write. The important point here is to make the effort and write something, no matter how simple.
Now, let's go back to the brief, "thanks for being my mentor" example. This type of mentor thank you note is still better than nothing at all. It at least shows you took the time to compose the note and extend your sincere thanks. However, contrast that simple message with one that provides a little more in-depth information and is more specific about what the mentor has done that really made a difference. One is clearly better than the other, and more than likely, only took a few minutes longer to compose.
Sources
Thank You Note Samples - https://www.thank-you-note-samples.com/business-thank-you-note.html
Image credits:
photostock / FreeDigitalPhotos.net