Why Do I Need a Mentor: Free Knowledge to Help You Grow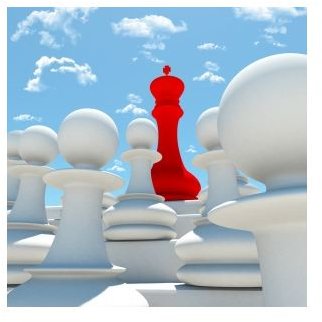 Mentoring Is a Gift
My entry into the workplace after studying human resource (HR) management came in the form of a personnel director for a large real estate company that built apartment complexes in six states. With a degree fresh in hand, I may have learned the laws and rules of HR, but not the actual practice.
They say knowledge comes with experience and that's true. However, if you find yourself asking, "Why do I need a mentor," the answer to this question is, for many reasons.
Those who offer mentoring and coaching deserve a lot of thanks and praise, but what can these focused individuals do to help you succeed?
Help You Didn't Know You Needed

My mentor became a mentor to me without my realizing it. A senior vice president in the first firm I worked for enabled me to focus on best practices in various ways. I realized what a mentor she was after listening to, watching and using the real life knowledge she possessed in human resources.
Here are some of the ways a mentor can help you:
Silent Knowledge – This is one area where mentors are invaluable. I like to use the words "silent knowledge" because by just watching someone who has been there/done that before you will help you better understand the work environment around you and what's expected and accepted. Mentors silently offer solutions through example; so keep your eyes and ears open and use any guidance offered.
Free Knowledge – Everything I learned in college cost mega bucks but mentors are free. The knowledge they possess and offer to you costs you nothing and if you utilize that experience, you're gaining insights with no tuition expense.
Solutions – A new job or a new position often brings uncertainty. Mentors offer solutions to problems and questions you have along your career path. A quick e-mail or phone call often provides the answers you need or, at the very least, guides you in the right direction. A mentor also helps point out areas where he sees you are failing with tips on how to improve.
Career Help – If you find yourself in an entry-level position with hopes of climbing the ladder, a mentor can help you reach the career level you want. She can also help determine the right career path, what's best for you and point out your strengths and weaknesses—something you may not see on your own. Mentors can offer suggestions on continuing education and steer you in unexplored adventures throughout your career.
Lifetime Guidance – Even if you leave the company or position where you found that first mentor, that individual can still offer you a lifetime of guidance in almost any area. Because most mentors have seen and done a lot in their careers, and have a special interest in you succeeding, they want to offer and do offer the best advice and guidance throughout your career.
Guesswork – A good mentor takes the guesswork out of problem areas where you need help. His openness to help you makes it much easier to ask him for help rather than finding answers on your own or asking the wrong person.
Mentors Grow Mentors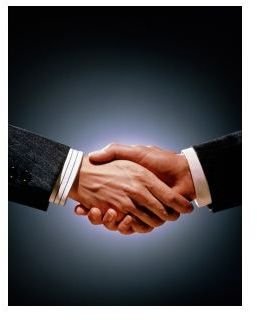 After a period of time, if you have a great mentor as did I, you'll find yourself becoming a mentor to someone else or even a group of people. The knowledge and experience you've learned from your mentor encourages you to mentor others—even if you don't realize you're doing it.
If the company you work for or want to join offers any type of mentoring program, ask to be a part of that program. The reasons above show the importance of these courageous people, and any mentorship program will help you reach goals in your career and your life.
Perhaps the question, "Why do I need a mentor," should be "How can I find a mentor?" In my experience, mentors open doors, teach, and guide you—whether they find you or you find them.
Finally, you'll be surprised how much you learn along the way, and before you realize it, you'll become a mentor to someone seeking your experience. Mentoring offers a cycle of success so if you have a chance, become a part of this cycle—what you'll gain is something hard to find on your own. It will boost your character in a way that allows you to bloom and, perhaps, become a mentor yourself.
The author has sought the advice of mentors and has become a mentor to many others.
Image Credits:
Chess - https://www.sxc.hu/a4patil
Businessman - https://www.sxc.hu/barunpatro
Handshake - https://www.sxc.hu/udonline