Sample Cover Letter for Law Enforcement Jobs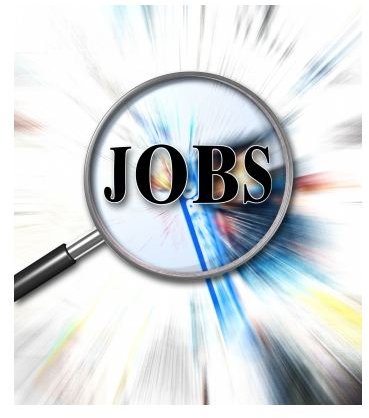 The Purpose of a Cover Letter
In the course of their searches, job seekers should focus on how to create a cover letter as it is likely to be required. Preparing a good cover letter can help an applicant's prospects of being considered for a job and make a resume stand out. The reason for having a cover letter is to help employers understand who people are, why they are applying for a job, and what it is they have to offer before even going through the resume. There are different kinds of cover letters: those used to reply to a vacancy announcement, those written to submit an unsolicited application, or those written for an internal candidacy. In each occasion, people have the same intention: They are inquiring about a job opening. How to write cover letters is explained in the next section.
Note: Writing a smartly done cover letter (knowing what to include and what not to include) will increase a job seeker's chance to be considered at least for a job interview, if not the job.
Creating a Cover Letter
A cover letter should be brief and to the point; but an employer through his job listing may ask for a detailed or extended cover letter when there is expected to be high competition for a job. If this is the case, rather than having a one-page document, the letter should include a second page that will go more into details about a person's career.
A cover letter is like making a sales pitch and making a proposal as a job candidate. Cover letters normally accompany a resume, but they can be sent on their own.
The Cover Letter for Law Enforcement Jobs
Law Enforcement cover letters must obviously include the same element that can normally be found in generic ones.
A job-seeker should always provide the following information:
Reader's Name, Telephone, Fax and E-mail
Reader's Title
Organization's Name and Address
Job Title
In the body of the document, mention should be made of how the jobseeker heard about the job–employment agency, job listing, classified ad or word-of-mouth. In a separate paragraph, the reader is looking for the job candidate's qualities, skills, knowledge and commitments. In closure, the applicant should make sure to express appreciation to the company for taking time to read the cover letter.
A cover letter for law enforcement jobs should, however, be more specific than generic ones. It is important not only to outline previous job experiences relevant to the position applied for but also to highlight traits and characteristics that could make an applicant the winning candidate. Specific examples of the type of work performed and achievements earned should be given, as law enforcement jobs vary in nature quite extensively and the employer might be looking for specific experience.
It is also important to address character and physical traits, as most jobs require sound judgment, even temper and physical strength. The ability to deal with stress and peculiar situations needs to be clear and supported, if possible, by specific examples.
Education should also be highlighted. Law enforcement, criminal justice, computer forensic certificates or degrees should be listed in the cover letter and the resume, to add to the strength of the application.
The Steps Involved
Here's how to create a cover letter in 5 easy steps:
(1) Make a rough draft or checklist of items that could be placed in a cover letter.
(2) Then, create a layout of the letter that can easily be read and understood.
(3) Next, proofread it.
(4) Fine-tune it.
(5) And then sign it and mail it.
What to avoid: A poorly written cover letter will work against you. Making the cover letter too long may bore the reader and he will simply lose interest in the information written. It's also important to omit a salary history (unless indicated to do so).
Advice: Use white paper or off-white to write the cover letter. Use a font size that is clear and visible, not one that is hard to read. Be sure to use a good quality printer, too.
Considerations
Here are some considerations when creating a cover letter…
You can use a typewriter, but a computer may be better.
Make the letter specific to the job offer, rather than for any position.
Place only relevant information about the duties you have that pertain to the job.
Sample Cover Letter for Law Enforcement Jobs
Dear [Interviewer]:
I am writing to apply for the position of investigator as advertised on your website. As shown by my resume, I have several years of experience in law enforcement and security management. As a former private investigator and as a security expert in the military, I have had the chance to conduct several successful investigations displaying attention to details, sound judgment, and analytical skills. I have also gained practice in documenting cases, interviewing suspects, and using tact in dealing with victims and offenders.
Although my expertise has been gained mostly in the field with investigations into property crimes, domestic violence, search and rescue, and fraud, I have also gained extensive experience in personnel management and budgeting. I have also often been charged with writing standard operating procedures and the training of new personnel.
During the course of my career, I have attended several trainings including counterterrorism, domestic violence response, first-responder, and investigation training. I have also recently completed a Bachelor of Science in Criminal Justice, and I continue to seek opportunities to further my training and education.
Selected accomplishments:
Successfully conducted an investigation of a series of robberies in the community of [Name of Town] that led to the arrest of five people.
Completely revised training plans of master-at-arms at the [Air Force] base by writing and updating Standard Operating Procedures (SOPs). Designed a new system to track training needs and achievements.
Successfully conducted a public outreach program to increase security awareness in senior citizens in the community of [Name of town].
I believe I can be a valuable asset for your team and would like a chance to discuss in greater detail my experience and abilities in an interview. Thank you for your time and consideration; do not hesitate to contact me if you have any questions or need clarification.
Sincerely,
[Applicant]
Enclosures
References Section
Society for Human Resource Management. A Memorable Cover Letter Will Boost Your Chances:
U.S. Bureau of Labor Statistics. Police and Detectives
Images Section
Image credit: Jobs (by Salvatore Vuono)