Top 10 Best Companies to Work for in 2011: What Do These Organizations Look for in Potential Employees?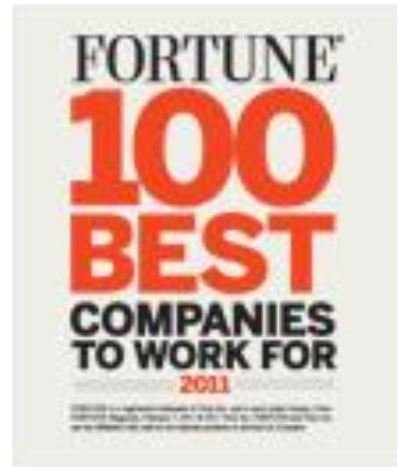 Top Rated Employers: Epitome of Successful Business Models
If there's anything good that came around during the recent economic recession, it's the general turnabout on the increased value that employers are giving to their employees' contributions. Why not? The companies able to stay above the effects of the economic crisis, are also those who have been included in Fortune's 100 List of Top Corporations to Work For.
SAS, who ranks Number 1 in the overall list of the top-rated organizations, also ranks first in the low-turnover and no-layoff categories.
The Boston Consulting Group, who ranks Number 2 as a top employer, ranks first in the best perks category.
Zappos.com who ranks Number 6, garnered the top position for the job growth category with a posted rate of 37%.
So what's the connection?
This clearly denotes that despite the previous downtrend of economic conditions, one hundred companies were able to provide work, continued to pay adequate compensation and benefits; and had few (if any) dreaded layoff events.
Many of those who barely survived the recession underwent transformation by rehabilitating as an enterprise and as an employer. They now look up to these select companies as the new models for business continuity, in which harnessing employee-productivity through team-building is one significant factor.
Since job-seekers continuously scour web-based job sites for potential employers, it's interesting to note that 25 of the top 100 companies have current job openings. As of January 24, 2011, CNN-Money reported about 137,000 available jobs from these companies alone.
The top ten corporations to work for are highly commended by Fortune for nurturing positive work culture, furnishing enviable compensation packages topped with engaging perks and ensuring work-life balance for their employees. Knowing the details about what these employers have to offer should whet a job-seeker's appetite in wanting to aim high in their search for employment.
Still, the important aspect that one needs to know, however, are the challenges that applicants have to face in order to land a job in any of these highly-rated business organizations.
Image Credit: Screenshot image of Fortune logo courtesy of SAS
Know What Top Companies Are Looking For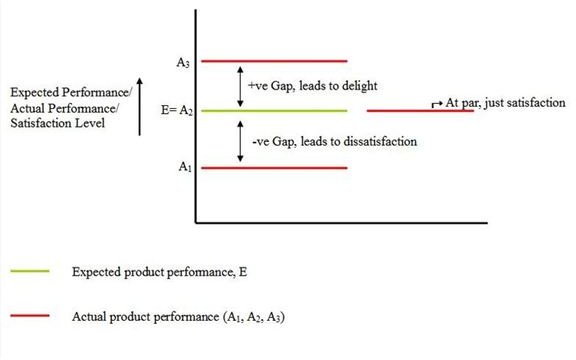 The post-recession rehabilitation of some organizations also included the renewed value and attention to customer satisfaction. They have recognized the fact that customers, and not just investors alone, are the key points for business survival. Hence, a commitment to providing quality commodities and services has become the main focus. This move has made it important for them, not only to recruit talented and work-dedicated people, but also to develop and implement employee-retention programs.
Nurturing a positive workplace culture has more benefits than constantly incurring costly recruitment and training costs. This is where employers and employees have that basic symbiotic relationship, where both parties recognize their interdependence. Both must give in order to receive.
Career-builders and job seekers alike can therefore surmise that a top-rated employer seeks employees who can help them further their goal of providing customers with quality goods and services. An aspirant should ascertain if his talents, skills and competencies as well as his interests and personal values are aligned with the potential employer's goals. All these of course will be evaluated and proven through rigid screening and recruitment processes.
As a career guide, we feature some important tips given by several companies, which applicants should know when applying for jobs in their organizations. Here's a quick rundown of the top ten companies on Fortune's list.
The "Top Ten Best Corporations to Work For"
SAS (Statistical Analysis System)
Boston Consulting Group (BCG)
Wegmans Food Market
Google
NetApps
Zappos.com
Camden Property Trust
Nugget Market
REI
Dreamworks
For the rest of this guide, we'll focus on tips and advice provided by several organizations on this list.
Image Credit: Customer Perceived Value - V3 Chart by Veeru Singh Sokhi
On the next page, we'll take a closer look at what SAS and BCG look for in potential employees.
SAS Institute: Ranked #1

SAS has been on Fortune's list of the ten best corporations to work for since 1998, which was the year the list was first established. The institute has been named and ranked as number one for 2010 and 2011, not only in the U.S. but also in Norway, Sweden and Belgium.
The company's business reputation has reached greater heights, as their innovations are now used at more than 50,000 sites globally. In fact, SAS has more than 11,000 employees in more than 50 countries. That way, they can keep their commitment of providing customers with hands-on support, whether locally or globally.
Top management believes that the key to achieving business success is by keeping their employees happy, yet challenged, and driven in a state of healthy work-life balance. As such, they can provide the company with continuous innovations to keep their customers satisfied as well. They have adopted this culture through all the years of striving to become one of the leading innovators of software, and lately as a leader in multivendor software architecture.
Based on our interview with Allison Lane of SAS.com, she states that:
"At SAS, we look for applicants who have the appropriate experience and skills, and who are a good fit with our culture."
While that statement may sound simple on the surface level, the last point about "cultural fit" is crucial. It's not about just having the right skills and training, but also about sharing the same perspectives as those working beside you.
Lane further adds,"All benefits and amenities are available to all employees." This is in response to our query if all types of employee perks are generally available – regardless of rank, job level or status as a new recruit. In other words, when it comes to benefits, all employees are treated equally, no matter what position they hold.
As the holder of the highest position among the top 100 corporate employers named by Fortune, this software-innovation company is highly regarded for its work-life balance programs and benefits. These include health care, a subsidized child-care center, wellness programs, and a recreation and fitness facility erected on a 66,000-squarefoot-area right on the company's campus grounds. All these are aimed at reducing the day-to-day distractions that SAS employees face as they try to keep pace with the growing demand for SAS's business analysis software.
For the company, employee satisfaction equates to revenue growth and profitability because they contribute in maintaining closer customer relationships; while the reduced recruitment costs allow the business to realize greater profits.
Image Credit: Courtesy of SAS Institute
Boston Consulting Group (BCG): Not Too Far Behind at #2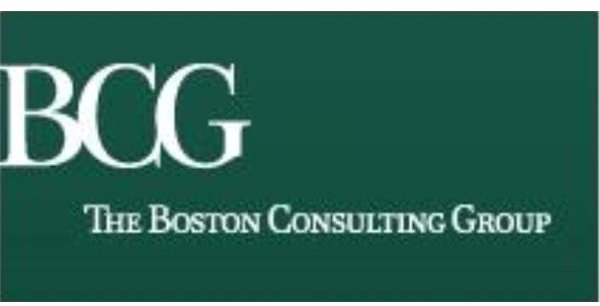 BCG is a global management consulting firm specializing in business strategy. Their aim is to enable clients to meet crucial challenges by collaborating closely at all levels of the client-company's business organization.
Here are some tips on what to expect if you want to become a Boston Consulting Group consultant or associate.
Applicants are required to hurdle several case-based interviews as part of the recruitment process.

In order to be considered as a strong candidate, the aspirant should have the knack to offer not only solutions but also demonstrate natural aptitude in exploring other ideas and opportunities related to the case presented. This is how they can manifest their uniqueness, which BCG considers the most important element that impacts their clients.

A successful BCGer shares his experience and offers this tip: "What's most important is that you become comfortable structuring a problem quickly and developing a framework to identify and prioritize the issues with the highest impact. Typically there is no single right answer. And, finally, don't forget to take the time to synthesize your thoughts and develop a compelling, fact-based conclusion." (Source: Meet BCGers at BCG.com)
One of BCG's highlights is their high regard for professional women and their ability to bring the qualities of empathy, diplomacy and nurturing into interpersonal relationships with their clients.
In return, the company offers the flexibility of time in rendering their services. Although they strive to attract female talent, they are basically into hiring the best people regardless of gender.
A wide-range of progressive options that include part-time work, temporary non-client facing roles and leaves of absence make it possible for both men and women employees to attend to family or personal commitments.
Image Credit: Courtesy of BCG
Please proceed to the next page for info on what NetApp and Zappos.com provide as tips on how to hurdle their recruitment processes.
NetApp: #5 Among the Top Corporations to Work For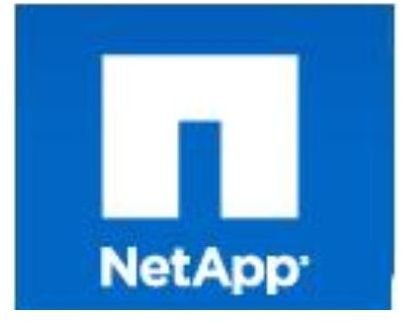 NetApp is world renowned for the innovative storage and software products that are all designed to help their customers, to store, manage and retain data. Customer satisfaction is their main goal, which they successfully achieve.
The company has garnered recognition as a top employer not only in the U.S. but also in other locations around the world. These locations include Germany, France, Japan, Australia, and Canada just to name a few. NetApp also believes in the principle that employees who are happiest while at work, can be counted on to take care of business for both the organization and the customer.
Senior Director for Global Staffing, Grace Soriano-Abad offers this tip to applicants who intend to submit their applications at NetApp: "Describe previous experience in "going above and beyond" what's expected of you. Understand how culture plays an essential part of the company, and share how you are a good fit with the company culture. Always do your homework on the company, including understanding of product lines, financial and general company information including culture and history". (CNN.com Money : "They're Hiring!" )
Image Credit: courtesy of NetApp
Zappos.com Takes the #6 Spot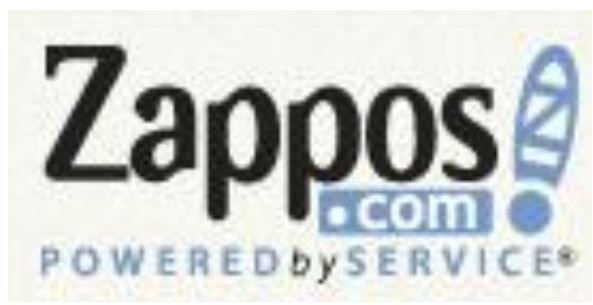 In order to gain more insights about Zappos' tremendous success both as a business entity and as one of the best corporations to work for, we submitted interview questions, which Zappos Recruiting Manager Cristina Foley and HR Director Rebecca Henry graciously provided with answers:
What are the biggest challenges faced by an applicant who aspires to be employed at Zappos?
"T_he biggest challenge applicants face is being ready to come to our interview prepared to genuinely participate in the process. Interviewing is not a one size fits all process. Candidates really need to understand the culture of the company they are interviewing for - make sure it's an environment they would want to work in - and adjust themselves accordingly._"
What else should applicants expect during the recruitment processes?
"We truly are assessing not only if the person's experience and skills fit with the role they are interviewing for but also their culture fit with Zappos and our 10 core values. That we leave the interview thinking the candidate is a match for Zappos is only half the equation, the candidate really needs to be sure we are right for them. For us, our culture and core values are an integral part of how we run our business and applicants who aren't a culture match will not only be unhappy here, they won't be successful here. Having said that, I think many candidates also make an assumption that we are all about fun and not work and can be too over-the-top in our interactions with them."
What exactly is Zappos looking for in applicants?
"We are looking for folks that are "fun and a little weird," the key word being "little." We are a business and hard work is a must here. So candidates should have a strong understanding of a work hard/play hard mentality. Lastly, I think we get lots of applicants wanting to work here because of what they know of our culture and present themselves as willing to do any job/anything to join us. This is for sure super flattering but I would caution again that as a business, our managers are looking for people who are passionate about the work that they do. So applicants really need to know what they are passionate about, have the experience/skill set for, and apply to matching roles accordingly."
Image Credit: Courtesy of Zappos.com
Please turn to the fourth and last page for more of Zappos' tips.
More Tips From Zappos
What seems to be the number one employee perk of the company?
"This is definitely a different answer depending on who you speak to – some employees really value our free health insurance, others love the causal dress code, while still others might tell you it's the ability to give cash bonuses to coworkers whenever they want. I'd say that the best perk at Zappos is the ability for employees to decide which benefits are important to them and then having a say in making them happen. For example, just this week we asked employees which they preferred, a coffee shop or a gym, to go into a space we have available in a new office building we have. The two options have very different cost implications, but we're most interested in what employees want, and their vote is going to decide what we do in that space."
What's the company's current employee voluntary turnover rate compared to industry standards?
"Zappos voluntary turnover for last year was about 8%. That rate hasn't really changed over the last two years – it's a pretty steady indicator for us, and while we're always working to try and lower that number, overall we feel really lucky that so many of our employees have no desire to leave."
Where do employees go after leaving Zappos?
"Here in Nevada, the biggest reason people leave the company is because they are moving out of the state. Nevada has had a very tough couple of years, and unemployment is high, the housing market is incredibly weak, our school systems are struggling, and for some people, it's not the place they want to be any longer. Many of our exiting employees tell us that if Zappos opened up offices in other locations, they'd rejoin the company in a second."
Are all types of employee perks generally available – regardless of rank, job level or status as a new recruit?
"Yes. All employees are treated equally when it comes to benefits – we all share the same health insurance plans, parking spaces, vacation amounts, bonus percentages, meal privileges, and just about anything else you can think of."
Summary
The tips coming from four of the best corporations, provide examples of what these top-rated employers look for during the recruitment processes. On top of these, companies like SAS and Zappos have attested to the fact that the benefits and perks they provide are available to all employees, regardless of rank or status.
After knowing what companies look for among applicants, be inspired and aim to land a job in any of the 100 corporate employers. After successfully doing so, get more employment tips from a separate article: How to Stay Employed in a Bad Economy – Become Indispensable!
Reference: