What Are Some Great Gift Ideas for a Mentor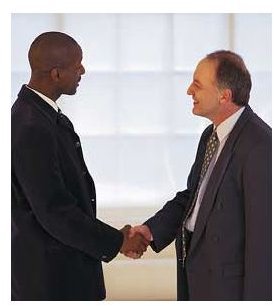 Gift Ideas for a Mentor
Whether you are just starting out in a career, looking to move to the next career level, or an entrepreneur trying to get a business off the ground, a mentor can be a valuable resource to help you move ahead and achieve your career goals. When a good mentor takes you under his wing, you are being given a very special gift. A mentor will share business experiences and workplace skills with you which can help to lead you to success in your chosen field. A good mentor is there to guide you and to give you advice as well as act as a sounding board when you are faced with a problem. A mentor can also provide valuable networking contacts and introduce you to others whom are in a position to help move your career forward.
Most mentors offer their services from the kindness of their heart and do not expect anything in return. For these special people, the knowledge that they have made a positive difference in your life is enough reward. Opting to give a gift to a mentor is a good way to show your appreciation for the valuable help and guidance that you have received. Keep in mind that a gift for a mentor need not be expensive. A simple gift such as a nice pen or a bouquet of flowers or even picking up the check at lunch can do wonders to make your mentor feel appreciated. Now, you may think the help that you have received warrants something a little more substantial to show your appreciation, in that case here are a few other great gift ideas for a mentor:
Through conversation, try to find out your mentor's favorite restaurant. Give your mentor a gift certificate for two to this restaurant. This is a great gift for a mentor because everyone likes to go out to eat occasionally. They will also appreciate the fact that you were thoughtful enough to remember their favorite restaurant.

If your mentor has a favorite charity, a donation to this charity will mean a lot to your mentor and this demonstrates that you are a charitable being as well. If you cannot afford to give money to a charity volunteering at such charity or supporting their cause in some other way will be just as appreciated.

Everyone welcomes the opportunity to relax and be pampered once in a while. Another gift idea for a mentor is a gift certificate to a local spa. They could then use this gift certificate at their convenience to receive a soothing massage or other spa treatment. This is sure to be greatly appreciated.

Finally, the best gift you can give a mentor is to take what you have learned, become successful, and then pay it forward by becoming a mentor to someone else who needs guidance. This will ensure that the work of this mentor will go on to help more than just one person.
References:
Author's experience working with a mentor
Image credit: https://wpi.imodules.com/s/648/images/editor/mentor.jpg