Preschool Teacher Demands: The Realities of a Career in Early Childhood Education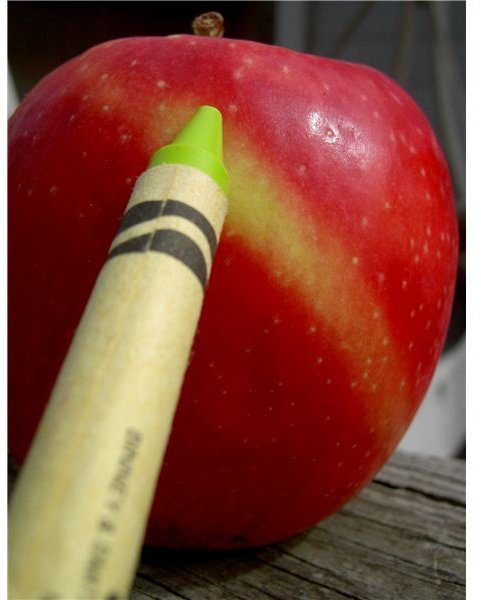 A Career In Early Childhood Education
So you think you may want to teach preschool? While the rewards of becoming an early childhood educator far override the downsides, there are several demands of a preschool teacher that you may want to take into consideration. Just as with any job, there are physical, mental and emotional challenges to becoming a preschool teacher that are not often discussed in a college course or while student teaching.
While these demands may be different for each individual, there are some important considerations you should weigh-up before making the decision to become a full time teacher. Spending some time observing an early childhood classroom may give you some insider information to exactly what a teacher may go through in a typical day.
Physical Demands
If you choose to observe an early childhood teacher in action, the first thing you may notice is that she very rarely spends any time sitting down in an adult sized chair. There may not even be any adult sized chairs in her classroom! Caring for young children often means that we must spend the bulk of our day on a child's level. Crouching, kneeling, crawling and sitting on the floor are all things that will be expected of you as a preschool teacher. If you do sit at a table, it will most likely be in a child sized chair. Keeping your knees and back healthy are essential in this job.
Remembering proper lifting techniques can help in these typical preschool situations. When lifting a child, always bend from the knees and be sure to hold the child close to you when lifting. Even simply bending to pick something up from the floor can be difficult on your back. Remember to bend at the knees and move slowly.
When teaching preschool, many of your hours each week will be spent outdoors on a playground. Contrary to popular belief, outdoor playground time is not a resting hour for the teachers. Teachers must be able to run, jump, climb and swing with the children. Keeping well hydrated and covering up from the sun with a hat, sunglasses and sunscreen can help you get through outdoor playtime.
Remember that when working with young children, you will be exposed to many different colds and illnesses. Be sure that your vaccinations are up to date, and make sure to get a flu shot each year. Practice good handwashing techniques with your preschool class and be sure to change clothes and wash your hands upon returning home from work each day. Doing so will keep the germs to a minimum and can help protect you and other members of your family. Be sure to take time off if you are feeling under the weather. Coming to work when you are sick is of no benefit to you or the children in your care.
Mental and Emotional Demands
There is no other way to say it…working with young children all day can be exhausting. Planning activities, meeting with parents, working with other teachers, handling discipline problems and keeping your director or principal happy can all wear you down pretty quickly. Add to that the physical demands of the job as well as the everyday demands of your personal life and you can see how you may be tired!
The key to keeping your emotions and mental health in check, is being able to recognize when you may need a break. Be sure to take advantage of your lunch break each day to spend some time quietly by yourself. Take a walk in the fresh air, playing your favorite music in your headphones. Or, allow yourself a fifteen minute nap to recharge your batteries for the second half of your day. If you feel the emotional strain of the day getting to you, don't be afraid to ask for help or ask for a ten minute breather. Even the best teachers need a break from their classroom once in a while. If no one is available to watch your class while you take a short break, tell the children it's time for an impromptu field trip. Put a jacket on everyone and take a nature walk in the schoolyard. Breathe deeply, enjoy the fresh air and try to decompress as much as you can while still being present for the children.
Conclusion
Teaching preschool can be one of the most rewarding careers you will ever have, but it can also be one of the most demanding. Keep these preschool teacher demands in mind when applying for jobs and be prepared for them when you begin working. Keeping an open mind and knowing when you need a break can be half the battle!
References
"Early Childhood Program Management"; Barbara J. Taylor; 1996
Photo Credit: JDurham/morguefile: Morguefile Free License