Careers for a Medical Technology Major: Options & Advice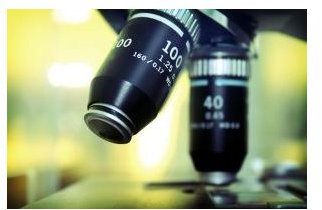 What are the Career Avenues for a Medical Technology Major?
As the careers for a medical technology major are diverse, you have dual advantages. First, you can work in the core medical field as a medical technologist (MT). You've also the option to pursue such careers as immunology technologist or clinical chemistry technologist. Second, if you wish, you can work outside of the healthcare domain in jobs that need a medical technology or similar background.
Job Prospects for a Medical Technology Major
In a job world filled with dark clouds, medical technology jobs are the silver lining. What's more, the careers for a medical technology major are aplenty, especially in the healthcare industry.
With a bachelor's degree in Medical Technology, your first career choice would be to work as a medical technologist (MT) or in a related position. Why should you make such a career move? It's because the job opportunities for medical technologists are excellent. Here's more sweet news for your ears: the demand for MTs exceeds supply. You also get to harness your four-year education to the full.
An MT has also opportunities to work in a number of other fields. Checkout the snapshot of some of the career paths for a medical technology major within and outside the medical field.
Medical Technologist
Medical technology professionals conduct a range of laboratory tests and produce reports, as their main job function. Physicians use the findings of Medical Technologist as a basis to identify and treat illness.
MTs use advanced computerized and non-computerized instruments to carry out the tests. Here's a window into the work they perform: analyze body fluids, count cells, type blood and grow culture from the samples of body fluids. What do the technologists try to find? They examine a body fluid, for example, to check if it has bacteria or other microorganism.
To pursue the career of a MT, you need to have a four-year degree in medical technology or a related field. The core courses of a Medical Technology program range from clinical biochemistry to laboratory management, pathogens to molecular biology.
Who hires MTs? Hospitals are the main employers. The Bureau of Labor Statistics says that, "More than half of jobs were in hospitals". The Bureau also indicates that diagnostic and medical laboratories and physicians' offices are among the other employers.
A certification from a professional association like the American Medical Technologist (AMT) or the American Society for Clinical Pathology (ASCP) gives you a competitive advantage in your job search. With it you qualify for a higher salary and to drive your career on a fast lane. Some states require licensure to apply for a medical technologist job.
How much do MTs earn? The ASCP 2010 wage report says that the average annual salary for a staff-level MT is $54,412. At the supervisory level, MTs earn an average of $65,478 per year.
Microbiology Technologist
As a medical technology major, one career you might choose, If you specialize in microbiology, is that of Microbiology Technologist. A medical microbiology technologist tests the microbiology specimens of patients for the presence of disease-causing bacteria, parasites, fungi and other. Such a professional also decides the responses of antibiotics and other antimicrobial agents.
Forensic Science Technician
Blend your experience in a clinical setting with your interest to investigate crimes to work as a forensic science technician. It's a position outside of the medical field you can seek after a few years of experience as a MT. The state and local governments are the main employers of forensic science technicians.
TIP: Training in forensic science that leads to a diploma or a certificate, in addition to your medical technology education, can place you in a lead position in your job search. Can't attend the classes? Consider distance education. An example is the on-line certificate programs in Forensic Toxicology, Forensic DNA & Serology and other offered by the University of Florida.
Medical Equipment Sales Representative
Medical technology major careers can also be found in the area of medical equipment. Do you have a passion to work in the field of sales? Can you meet or exceed sales targets? If yes, you're in demand! Medical and laboratory device manufacturers need your medical technology skills and experience for their sales positions.
If you have first class communication and sales skills and like to meet people and to travel, this job opens the doors for you to work in a non-clinical setting. As a sales rep, you've the potential to earn commission as part of your compensation package.
Medical Writer
If you like writing, combine your training and experience in medical technology to pursue medical writing. Why this area of writing? It gives you a platform to exploit your medical technology background. You can also benefit from the high demand for medical writers.
Take the freelance route to medical writing if your professional and personal goals have a good fit with this mode of working. The American Medical Writers Association is an excellent resource for you, among others, to network and find jobs.
References
Clinical Laboratory Technologists and Technicians, https://www.bls.gov/oco/ocos096.htm
American Medical Technologists, https://www.amt1.com/
American Society for Microbiology, https://www.asm.org/
Science Technicians, https://www.bls.gov/oco/ocos115.htm
Sales Representatives, Wholesale and Manufacturing, https://www.bls.gov/oco/ocos119.htm
Forensic Science Distance Education, University of Florida, https://www.forensicscience.ufl.edu/index.php?/programs/cert_fortox/
American Academy of Forensic Sciences, https://www.aafs.org/
The American Society for Clinical Pathology (ASCP), https://www.ascp.org/MainMenu/AboutASCP/Newsroom/NewsReleases/Survey-Finds-Certified-Medical-Laboratory-Professionals-Earn-More.aspx
American Medical Writers Association, www.amwa.org/
Image Credit: sxc.hu/clix