Learn the Best Way to Begin a Teacher's Cover Letter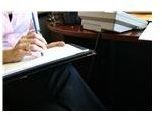 First Impressions
You have found the teaching position of your dreams and now you need to figure out how to convince the school's hiring committee that you will be the perfect fit. Writing a cover letter or letter of intent is crucial in the steps to securing not only a job interview, but also the position itself. You know you have what it takes - the knowledge, the experience, and the confidence, but how do you convey this to the group of people that will be selecting the candidates?
It is all about first impressions, so searching for the best way to begin a teacher's cover letter is essential in establishing your reputation with your potential future employer.
Below you will find some tips and advice on how to begin this process, including use of greeting styles, tone, information to be included and how to address the specific position available.
Greeting Styles
Initially, you may think greeting styles are not that significant, but as mentioned previously, first impressions make a huge difference in the overall picture being chosen by the hiring committee.
Therefore, it is important to research who your audience could be when reading. Will it be addressed to an entire committee, to one individual, or to a general department? It is for you to find out and decide what greeting may best suit the position at hand and the reader whose hand it falls into. However, it is highly suggested that you research exactly who will read this cover letter initially and address them specifically. This shows initiative on your part; that you are willing to take that extra step to give it a personal touch and show them that you are a go-getter.
For example, if the chairperson of the hiring committee's name is Mr. Christopher Johnson, it may be beneficial to use his name in the greeting of your letter (i.e. Dear Mr. Johnson). However, if it is not specified, then you can simply address it as To Whom It May Concern. You can also try contacting the district's personnel office and ask for the person's name in charge of the hiring committee.
Note: Please keep in mind that this is a professional business letter, so the department or chairperson's name (if applicable) and school district's full address should be listed in the top left corner. Your name/address should be included either to the left as well or to the right above the recipient's information.
In addition, check for use of proper grammar and make sure there are no typos, including proper spellings of names. How embarrassing would it be to spell the chairperson's name wrong that may hire you for a job?
Tone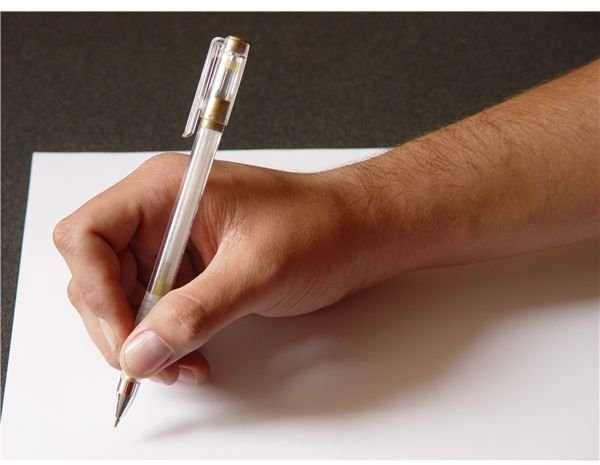 When attempting to write this letter , you do not want to sound too bold or overconfident which could lead to pushiness, resulting in loss of interest in you. The tone always needs to be professional, but firm. It is one thing to have confidence in your ability as an educator in a classroom setting, it is another if you sound like you are trying to educate the hand that may possibly feed you by being cocky or sounding intellectually superior. Remember, they have been in the teaching field a long time, so be humble, gracious for the opportunity, and try to sound legitimately enthusiastic.
The Introduction Paragraph
This is the most significant part of your letter of intent, for it will allow administrators to get a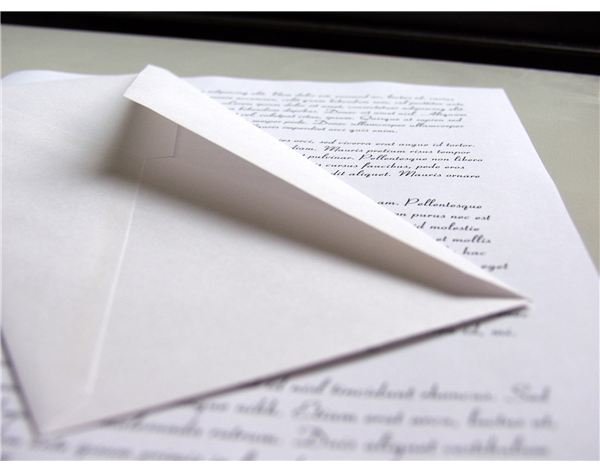 glimpse of your personality while establishing yourself as what possibly could be a successful teacher in their district. Communication is key when beginning a teacher's over letter.
Here are a few suggestions for information to include in the opening paragraph:
1. You may want to include the job description and where you found out about the job (optional).
Here are a few examples of ways to write this. (I will be using Music Education as the target position):
I am very pleased/excited to have found your ad for the teaching position in Music Education at your district. (It is fine to insert school district's name here as well).
The Music Education position that is available in your district has been recently brought to my attention.
Please accept this formal application for the Music Education position that is available in the XYZ School District. (Full example available here).
2. You will want to include what made you so interested. What do you have to offer them that would fit this job description specifically? Here you will want to sound enthusiastic and deserving of this position. You may even want to start off by mentioning your educational background (i.e. certifications, degree, etc.) or how you will suit the needs of this particular job.
Let's continue with the Music Education example (2nd line):
Holding a M. Ed in Music and a permanent teaching certificate in Music Education K-12, I am most interested in applying/utilizing my skills and knowledge toward this position (grade level - i.e. high school, elementary, etc.)
In the event that it is your own Alma Mater, you could write - As a XYZ alumnus, I am indeed excited about the news of this opening and it is for this reason that I am writing this letter of intent to apply. (Education and experience would follow in the next paragraph - full version available here).
3. Do your research. Try to read up on the school district's statistics, mission statements, and any programs you could either contribute to based on your experience or wish to pursue. You may even want to research their demographics and academic structure to see if you have experience to offer in these areas.
Examples:
I have heard you offer a mentoring program at your district. I highly enjoyed working with my advisor while student teaching, and would love more opportunities to grow as an educator.
I have read about your strides to accommodate all types of students-from varying economic, social, and ethnic statuses. In my past experience working in a Magnet school (where certain demographics must be met), I have become a firm believer in this type of learning environment and I feel I have the experience working with such a variety of students that will fit your district's profile.
Incorporating these suggestions and advice into your cover letter will help you to make a good first impression, portray confidence, and will show gumption, that may just land you the interview you have been waiting for.
In conclusion, the best way to start a teacher's cover letter is the way that feels most comfortable to you. Remember, stay true to yourself, be honest about your experiences and abilities, and let your personality shine - and that phone will ring before you know it!
References and Resources
For additional resources and examples you can visit the following:
https://www.bc.edu/offices/careers/resourcesfor/soeresources/edcover.html
https://resumes-for-teachers.com/cover-letter-help/structure-teacher-cover-letter.php
https://careerservices.colorado.edu/CommonFiles/PDFs/students/quickTeacherCoverLetter.pdf
https://www.ipfw.edu/career/assets/_files/coverletter/coverltrteacher2.pdf
Author's own experience in the job search as a Music teacher.
Photo Credits:
https://www.morguefile.com/archive/display/45619
https://www.morguefile.com/archive/display/171573