A Guide to 10 Top Careers that Make a Difference Part 1 of 2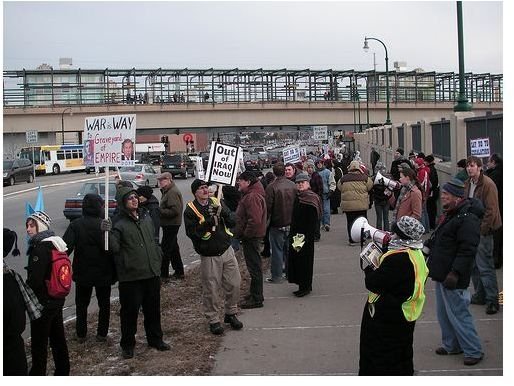 1. Activists
Activists rank high in the top careers that make a difference. They take up social, political, environmental, and other issues and causes that have far-reaching implications and contribute to making the world a better place. The nature of work includes organizing and conducting awareness events and drives, organizing media campaigns, fundraising activities, and more.
Major employers of activists are nonprofits and other social organizations. There are about 1.8 million nonprofit organizations in the U.S, and no two are alike! Essential skills and qualifications for success as an activist include background in technology, law, and social work as well as good communication skills.
2. Social Work
Social work is a variant of the activist career path. The work involves direct action aimed at improving the condition of the poor, improvised and other marginalized or weak sections of the society.
Like activists, major employers of social workers are nonprofits. Landing a good job depends on educational qualifications in social work and relevant work experience. Social workers earn $24-26 an hour, and $50,470 a year, on average.
3. Inventor
Inventors rank second in the list of top careers that make a difference. They experiment to innovate, create and modify products to serve needs better and thereby help people. Inventors visualize the idea, develop the prototype, apply for patents, and sell the model to others for commercial manufacturing.
Most inventors work independently, though many find employment in the research and development laboratories of large companies.
4. Negotiators
Negotiators and mediators help people resolve conflicts, close business and other deals by engaging in dialogue, sorting and identifying the underlying issues, and reaching a common ground without going to court. Negotiators find common use in business deals, divorce and relationship cases, reality deals, and other disputes or disagreements.
Most negotiators are also lawyers, and find employment in law firms or large corporate firms, or they work independently.
5. Political Aide
Political aides, also known as congressional aides or legislative aides, work for senators or member of the House of Representatives. They perform tasks such as attending phone calls, drafting correspondence, communicating with the press, researching speeches and releases, and organizing schedules. The proximity to centers of power allows political aides to influence senators and others by highlighting relevant issues that make a difference.
6. Health Care
Careers in health care are the best career option in terms of demand and pay, and the ability of health care professionals to save lives explains its inclusion in the list of top careers that make a difference.
While doctors and nurses make for the most obvious health care professionals, there are many other specializations such as therapists, health care managers, and others that do not require a medical degree.
7. Education
Education is another popular career option, ranking high in the list of best jobs for the future in terms of demand and pay. Teachers, especially school teachers, have a significant contribution in molding the personality of their students, and as such they play an important role in the development of the future generation.
School teachers earn $53,550 an year, on average. There is a big shortage of teachers for many key subjects including math and science in many parts of the United States.
8. Ethics Officer
The job of an ethics officer is one corporate career that makes it onto the list of top careers that make a difference. Ethics officers are moral watchdogs who strive to ensure that the company complies with the legislation that's in place and performs its role as a responsible corporate citizen. The ethics officer also formulates and oversees the implementation of the company's ethics policy, and manages ethics in the workplace.
Ethics officers, by shaping the moral conduit of powerful corporations, can play a significant role in changing society for the better.
9. Authors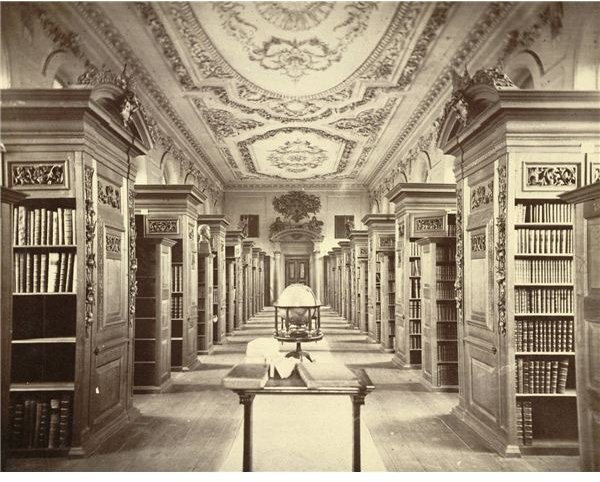 Authors write books, novels, articles, and just about anything else. They can change society through their message. History stands testimony to the writings of men inspiring entire nations and being the inspiration for far-reaching social and political changes. In recent times, much of the scandals and wrongdoings have been exposed by newspaper and media journalists.
Almost all authors work on a freelance basis, except for journalists and some researchers employed by the media. Writers and authors earn mean hourly wages of $31.04 and mean annual wages of $64,560.
10. Clergy
Like authors, the clergy also have the power to influence the masses and inspire them to cherish values and causes. The biggest impact on masses throughout world history has been people associated with religion, such as prophets.
Most clergy work under their respective domination and usually have little worldly ambitions. The total clergy employed in the United States at this writing is 42,670, and average wages are $22.58 per hour or $46,960 a year.
Motivational speakers and god-men are pale imitations of clergy, performing a similar role albeit in a much lesser scale.
Wrap-up
A review of the top careers that make a difference finds that, barring a few exceptions such as health care jobs, most of the careers are off beat and relatively low paying compared to mainstream occupations. Yet, nevertheless, they are careers of substance and with good scope for self actualization.
Looking for more options? Check out the rest of Bright Hub's collection of career guides and profiles.
References
Bureau of Labor Statistics. "Occupational Outlook Handbook 2010-11". Retrieved from www.bls.gov on April 10, 2011.
Freudenheim, Ellen. "The Boomers Guide to Good Work." Retrieved from https://www.civicventures.org/publications/booklets/Boomers_Guide.pdf on April 10, 2011.
Goulet, Tag and Catherine of FabJob.com. "Careers that Make a Difference." Retrieved from https://jobs.aol.com/articles/2009/01/26/five-careers-that-make-a-difference/ on April 10, 2011.
Image Credit