Learn the Social Worker Skills You Need to Become a Social Worker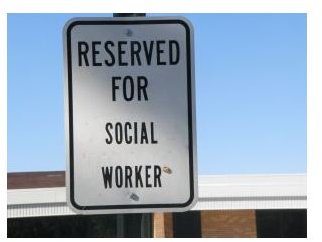 What Skills Do You Need to Work as a Social Worker?
If you wish to pursue the career of a social worker, it helps to have a good grasp of the social worker skills necessary. The social work landscape has many avenues for you to choose, especially those fitting your interests and goals. For example, as a child welfare social worker you can help children and their parents. Or, you could choose to become a clinical social worker. In this role, you can treat people with mental illness, help them with specific problems and learn how to cope with these problems. All areas of social work, however, need strong skills for you to forge ahead in your career.
An Overview of Social Worker Key Skills
Counseling: This is a core social workers' skill pivotal to success in the profession. The primary skills of counseling include:
Verbal: How you speak – the tone, pitch, pace and warmth – can all influence the counseling process. Social work practitioners talk to their clients in a way that makes them comfortable to discuss their problems freely. Ensure your communication gives confidence and builds trust with the person seeking your help.
Non-Verbal: Touch the emotional plateau of your patient with a positive body language. Make eye contact, use gestures and the distance between you and your client to pave the way for a fruitful dialog.
Listening: Social workers listen well, which helps them delve deeper into the problems of their clients. Such professionals give complete attention to what their patients say and builds a strong rapport. Use your power to listen, to empathize and as an effective step to understand concerns and build solutions. Make sure your listening mode isn't interpreted by the help seeker as disinterest. The techniques like a nod of the head, correct body language and interruption at relevant times to ask questions can indicate your genuine concern for the client.
Advocacy: Social workers should have strong skills in advocacy activities like influencing legislators to pass a legislation. Why do social service specialists use advocacy? It helps them cross the service barriers and garner, for example, funds, housing and employment for their clients.
Assessment and Therapeutic: Mental health social workers have strong skills in the assessment of the substance abuse and mental ailment cases. The professionals harness their knowledge, training and experience in the treatment of such problems to cure illnesses.
Communication: As a major chunk or your social work hinges on discussions, interviews and meetings, social workers should have solid verbal communication skills for these tasks as well. It's also not uncommon in your duties to write reports, policies or grants. With excellent writing skills, you can convey the message with great effect.
Foreign Language: If you're fluent in one or more foreign languages, you can work with a diverse group of clients. Further, with language skills, you broaden your social work career opportunities. Spanish is a good choice, because of the growing hispanic population in America. According to Reuters.com, in 2011, the "U.S. Hispanic population tops 50 million."
Teaching: This is a key social worker skill. Combine your knowledge with your communication talents to perform the teaching function. Teaching skills relate to, for example, educating clients and their families. A social worker may have to teach the family members of a patient with a chronic health problems on how to care for them. At a higher level of formality, teaching involves conducting classes and workshops. Say you wish to be a child welfare social worker. One of your potential job duties may entail conducting workshops for high school teachers or students.
Management: With a Master's Degree in Social Work and with experience, you can qualify to reach the management rungs in your career ladder. Strong leadership skills are necessary. A social work manager should have the ability to mentor others. Coordination, organizational and financial skills are among the other capabilities a social worker should possess.
References
National Association of Social Workers, https://www.naswdc.org/
Social Workers, Bureau of Labor Statistics, https://www.bls.gov/oco/ocos060.htm
U.S. Hispanic population tops 50 million, https://www.reuters.com/article/2011/03/24/us-census-hispanics-idUSTRE72N5OC20110324
International Federation of Social Workers, https://www.ifsw.org/f38000032.html
Be a Social Worker, https://www.beasocialworker.org/
Image Credit: sxc.hu/calebac09