What is an Externship? Learn How an Externship Can Help Your Career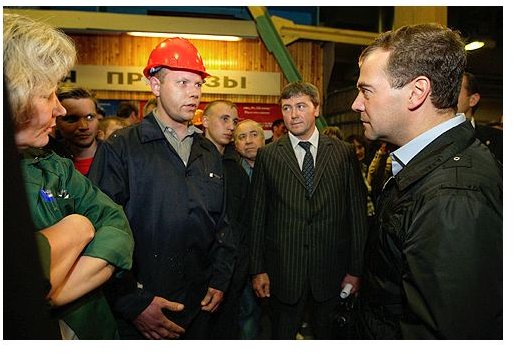 What is an Externship?
Interns have been around for a long time and you have probably seen one at the hospital or in the White House. These are people who take an extended time period to learn a professional role hands on, usually as part of a course of study. Through internships you get practical experience filling a role in a professional setting while earning college credit to boot. Although internships are great, externships are great as well.
What is an externship? It's not exactly the opposite of an internship as you might guess at first. Often called an external study, an externship gives you a burst of exposure to environments that interest you without becoming part of them. If you are a high school senior, an externship might be a summer program at a university where they you can "shadow" students as you learn more about the college environment.
If you are a college student, you may take an externship during spring break at a workplace pertaining to your career choice. You may also take an externship at a graduate school where you can see how that environment works.
Externships are not just for students either. As an employee, you may be offered an externship with a client or vendor as part of your career development program.
Internships vs. Externships
Both internships and externships can offer you experience outside the classroom or office that can help guide the decisions you make
for your future. Understanding the difference between the two terms might help you when an externship opportunity arises (although in some fields of work the terms may be used interchangeably).
Externships generally differ from internships in several ways:
1. Time. An externship is typically a short term endeavor designed to give students, employees, or professionals experience in their field. Some externships might last a day or two while others may last weeks.
2. Involvement. While internships provide opportunities for students to fill roles in their fields of study, Externships provide the opportunity to observe or "shadow" professionals in roles which interest the student.
For this reason, externships often do not result in official college credit in the way internships do.
3. Purpose. The purpose of the externship is observation while internships could be viewed more as participation. An extern has a chance to watch people work in careers that interest them, allowing them to refine their goals and plan their futures.
Externships can often be viewed as an experience for evaluation. Externs evaluate professions and organizations while hosts evaluate externs for possible employee candidates.
Image Credit: Wikimedia Commons/kremlin
Examples of Externships
Academic externship: Some of the most competitive colleges and universities offer externship opportunities that allow prospective students to spend time on campus. This gives the prospects the opportunity to evaluate the school while the school can look for prospects that would make good recruits.
Additionally, externships are often available for college students. These allow students to shadow graduate students or alumni as they make decisions concerning their next step in life. Northwestern University has a program called STEP that allows students to shadow an alum on the job. You can learn more about academic externships in the Barron's Guide to the Most Competitive Colleges.
Professional externship: Professional opportunities allow employees, consultants and other workers to see how a project is managed from its inception to completion. Additionally, externships help workers learn more about different parts of a company or even help them learn more about an industry. Externships can play a significant role in employee retention and satisfaction, so be sure to ask your Human Resources department about the opportunities that are open to you.
Legal externship: In the legal field, the terms externship and internship are very similar. For example, the Franklin Pierce Law Center in New Hampshire offers externships in a student's fourth through sixth semesters for college Credit. Barron's Guide to Law Schools can help you learn more about legal externship programs.
Conclusion
Here we answered the question, "what is an externship?" An externship is a great way to learn about careers and professions by shadowing a worker in the field. An externship can help students, schools, professionals and employers find the perfect matches for their future as they prepare for their next career move.
References
Guide to the Most Competitive Colleges. Barron's, 1998.
Human Resources for the Non-HR Manager. Lawrence Erlbaum Associates, Inc., 2004.
Munneke, Gary A. Barron's Guide to Law Schools, Barron's, 2000.
Author's own experience