5 Top Owner Operator Jobs for Truck Drivers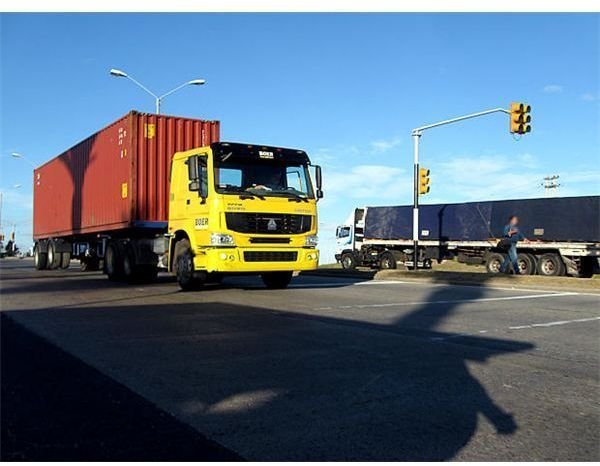 Owner operators, heavy truck and tractor-trailer drivers are in high demand in today's consumer products driven economy. There are some 1.5 million owner operators and truck drivers in the USA alone as of 2011. Owner operators are truck drivers who have the privilege of owning or leasing large-scale trucks that are capable of hauling thousands of tons of goods. As of the most recent figures from the US Department of Labor and Statistics, owner operators can expect to earn on average between $36,000 and $56,000 USD annually. Read on to learn more about the top owner operator jobs.
Contract Owner Operator Jobs
New graduates of truck driver schools very often find their first opportunities as contract owner operators with other trucking companies. Owner operators may work on contract for a certain period following school to reimburse companies for paying for their education. Alternately, new owner operators who cannot afford the costs of purchasing or maintaining a heavy truck may choose to lease a company owned truck under contract terms. Since these jobs are most likely for inexperienced or new drivers, the pay rates may be lower and leasing fees may be taken out of pay to cover the vehicle costs.
Heavy Equipment Owner Operator Jobs
Another top owner operator job is that of the heavy equipment driver. Public utility, contracting and construction firms most often need heavy equipment operators to drive large-scale vehicles at worksites around the country. Heavy equipment can include dump trucks, large-scale industrial haulers and even mechanical cranes. It is up to each driver to make sure that he has the proper credentials to operate these highly dangerous vehicles. Heavy equipment owner operator jobs pay more than contract driver jobs because of the nature of the work and the responsibility of handling powerful vehicles.
Freight Driver Owner Operator Jobs
The majority of owner operator jobs involve the transport of freight from one place to another. This is where most owner operators make their "bread and butter." Freight truck drivers may operate standard 18-wheelers that are made for hauling everything from food to household goods. Businesses depend on freight drivers to make sure that goods get to their destination safely and efficiently to the benefit of their customers. Some freight haulers work specifically with refrigerated trailers, while others can handle the demand of over the road standard freight transport.
Express Delivery Owner Operator Jobs
Express delivery owner operator jobs also exist in the packaging and mailing industry. Drivers who are skilled at making fast deliveries and handling demanding routes are preferred for express driving work as owner operators. Those who own vehicles and can take loads quickly to their destination can earn a lot more. Drivers may operate anything from standard box trucks to large express freight trucks carrying mail, packages and more.
Hazardous Materials Owner Operator Jobs
The highest paying top owner operator jobs in the trucking industry are those of hazardous materials carriers. These brave drivers are generally tasked with hauling large trucks carrying anything from liquid gasses to explosives. Hazardous materials drivers have to go through additional training and pass a difficult written exam to get these jobs, but the benefits and pay outweigh the risks. Therefore, the competition for skilled hazardous materials owner operator jobs is fierce.
Looking for more options? Check out the rest of Bright Hub's collection of career guides and profiles.
Sources and Photo Credit
Sources
US Department of Labor and Statistics, Wages and Job Information for Owner Operators and Truck Drivers https://www.bls.gov/oco/ocos246.htm
Overdrive Magazine, Owner Operator Truck Driver Jobs and Resources https://www.overdrivedigital.com/
Photo Credit
Photo from https://www.morguefile.com/archive/display/669620