Defining US Customs Inspector Job Duties: Education and Requirements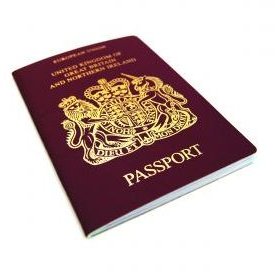 What Are the Job Duties of a US Customs Inspector?
US customs inspector job duties have taken a new critical dimension after terrorist attacks and of threats from terrorists. Since 2003, Custom Inspectors and Immigration Inspectors are called Customs and Border Protection (CBP) Officers. They are trained in and responsible for customs and immigration work.
Key Job Duties of a US Customs Inspector
Here are the main job functions of customs officers:
In the role of a customs inspector, a CBP officer aids the growth of the US economy granting access to legitimate travelers, goods, and trade.
Through a thorough check of the cargo at the port of entry or exit, US customs inspectors ensure the contents of the cargo are safe to enter or leave America. Here's a quote from CBP that reveals the depth and breadth and the importance of this job function of customs officers: "Each year, more than 11 million maritime containers arrive at our seaports. At land borders, another 11 million arrive by truck and 2.7 million by rail. We are responsible for knowing what is inside, whether it poses a risk to the American people, and ensuring that all proper revenues are collected."
The customs inspector assesses and collects duties on imported products. In essence, the officer enforces US trade laws. How much revenue do customs officers collect from duties and taxes? In year 2010, this amount was more than $32 billion dollars. Thus, the US customs inspector has a significant impact on the American economy.
The prevention of the theft of intellectual property (IP) of individuals and companies is also in the array of work of customs inspectors. What does IP include? Trademarks, copyrights and patents are a few examples. As part of their work to protect the IP, customs inspectors detain and seize counterfeit and pirated merchandise at the ports. These professionals also execute court orders on products that infringe on patents.
US custom inspectors check people for prohibited goods and have the authority to make arrests. Here's a snapshot of that function from the March 30, 2011, online edition of The Washington Post: "A man who recently flew into Dulles International Airport is in jail on federal drug charges after authorities [customs officers] say ingested nearly four pounds of heroin in a smuggling attempt…"
Working as the sentinels against bio and agro-terrorism, the customs officers stop the inflow of plants, fruits, vegetables, meat and other agricultural produce that can harm the US economy and pose a threat to the health, safety and security of the people of America.
Imposing penalty or fines; for example, the failure to declare certain items by an individual at an US port of entry is also among the job duties of a US customs inspector.
Customs professionals keep an eye on human trafficking and stop such activities in their tracks.
Please continue to Page 2 for more on US custom inspector job duties including education requirements and job outlook.
Education or Experience Needed for a CBP Officer Job
Do the US customs inspector job duties interest you? Do you wish to become a CBP Officer? Here are the education and experience you need to reach your goal:
If you wish to apply for an entry-level GS 5 or GS 7 CBP Officer position, you should have a bachelor's degree or experience. The four-year degree can be in any field.
Whereas a GS-5 position requires five years of general experience, GS-7 requires one year of specific experience. Where can you get the details on experience? Refer to the CBP fact sheet titled GS-1895-5/7 Customs and Border Protection Officer.
TIP: Bilingual skills, especially in English and Spanish, can give you an edge to land the position of the CBP Officer. It would be prudent to take Spanish language courses in college.
How to Apply for a CBP Officer Position
When vacancies are available, the same are announced at CBP website or the USA Jobs website. Remember you can apply for the job of a CBP Officer only when such a position is open. You must be an American citizen to apply. Beware that Customs and Border Protection uses stringent procedures to screen and hire applicants.
Get the full scoop on how to apply, the written test, interview process, medical requirements and background investigation from the Careers page of CBP (link provided above).
Job Outlook for Customs Inspectors
According to the Bureau of Labor Statistics, "…as fast as average employment growth is expected." What about the competition? The Bureau says competition will be intense for federal and state law enforcement agencies.
What is the Salary for Customs Inspectors?
If you're hired as a CBP officer at grade GS-5 or GS-7, your minimum salary will be $31,315 or $38,790 respectively.
References
The Washington Post, https://www.washingtonpost.com/blogs/crime-scene/post/authorities-man-arrested-at-dulles-ingested-88-heroin-pellets/2011/03/30/AF5Ln52B_blog.html
Protecting Our Borders – This is CBP, https://cbp.gov/xp/cgov/about/mission/cbp.xml
Police and Detectives, Bureau of Labor Statistics, https://www.bls.gov/oco/ocos160.htm
Import Trade Trends, https://cbp.gov/linkhandler/cgov/trade/trade_programs/trade_trends/itt.ctt/itt.pdf
Fact Sheet - GS-1895-5/7 Customs and Border Protection Officer, https://www.cbp.gov/linkhandler/cgov/careers/customs_careers/officer/officer_fact_sheet.ctt/officer_fact_sheet.pdf
USAJOBS, https://www.usajobs.opm.gov
Image Credit: sxc.hu/phil01789