Building a Man's Business Casual Wardrobe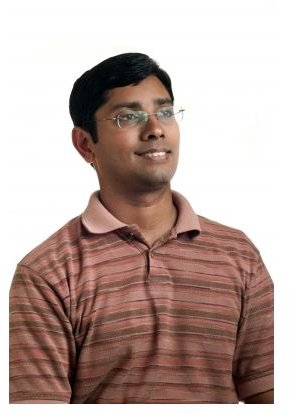 What is Business Casual?
A business casual dress code is between business formal and plain casual. Business formal requires a suit and tie, while casual is more along the lines of street wear. Business casual dress codes are very common in modern offices. Your business casual work clothes should still look professional and generally a step or two above what you might wear to run errands or socialize with friends.
The Basics
When building a man's business casual wardrobe, you'll want to start by adding a few basic pieces. You do not have to wear a tie, but your shirts should always be collared. Opt for classic button-down shirts or polo shirts in solid colors. If you choose patterns, make sure the pattern is small and not distracting. Shirts should always be tucked in for this dress code. Basic business casual pants include khakis or dress slacks. Select pants that fit well, and steer clear of baggy, oversized or cargo styles. In addition, consider purchasing two belts and two pairs of dress shoes, one each in brown and black. Always wear dress socks, and shine and repair your shoes as often as necessary.
Seasonal Items
As the seasons change, you will want to change certain parts of your wardrobe to suit the current weather conditions. During the winter months, you can add a suit jacket or sweater over your collared shirts. During the spring and summer months, you can swap long sleeve shirts for short sleeve button-up and polo shirts. The business casual dress code does not generally allow for shorts, so stick with your regular dress pants year-round.
Selecting the Best Fabrics
This may seem like an unnecessary consideration, but some fabrics are not made to last a long time, especially with the wear and tear of regular use. Inadequate fabrics can break down and make your clothing look worn out and raggedy before you're ready to purchase new items. When building a man's business casual wardrobe, it is worth it to spend a little more up front if you can afford to do so. In the long run, your initial investment can save you money since you won't have to replace items as quickly. For example, choose wool or cashmere for sweaters. These fabrics are a little pricey but will last for many years. For shirts, choose cotton blends. The synthetic fibers in cotton blends stand up well to multiple washings. Select wool, cotton or poly-blend fabric for pants. Wool pants are best for winter months, while cotton or poly-blend pants can be worn year-round.
References
Art of Manliness: Sweaters for Men: What to Wear and How to Pick the Best One - https://artofmanliness.com/2010/09/30/sweater-mans-guide/
Balle J. _S_mall Business.Chron: Business Casual Dress Guidelines for Men - https://smallbusiness.chron.com/business-casual-dress-guidelines-men-2738.html
Overstock: Men's Dress Pants Buying Guide - https://www.overstock.com/guides/mens-dress-pants-buying-guide
Image Credit – Free Digital Photos - Arvind Balaraman