What Are the Jobs for International Business Majors?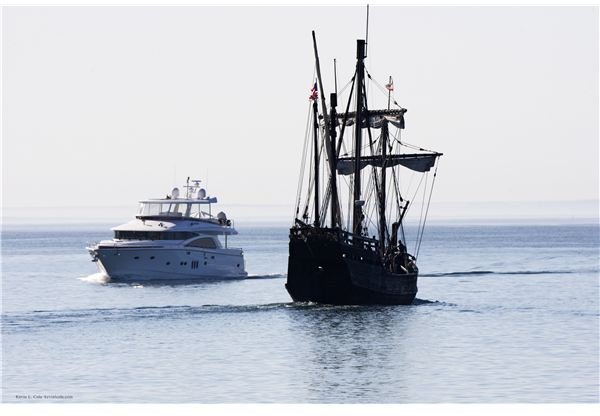 International business is an interdisciplinary branch of business management science. The two major branches are marketing and finance. Marketing majors usually land jobs in import-export firms, whereas finance majors land jobs in companies handling international investments and with international agencies such as the World Bank.
Other major providers of jobs for international business majors are multinational firms, the federal government and other international agencies, consultancy, lobbying, and research firms, non-profits, and colleges and universities.
Jobs in Multinational Corporations
The default jobs for international business majors are corporate jobs with multinationals, especially banking, financial, and investment institutions. Businesses operating at an international scale require managers in offshore locations to open and operate branches, research potential markets, work with potential clients and partners, secure licenses and permits, develop supply chains, and more. International business majors with a good knowledge of the international location, including language, culture, and other details excel in such roles.
Major inclusions in the job profile for an international business major working in multinational companies include:
traveling to many countries to research information on the market and to develop contacts
meeting and negotiating with government officials, business professionals and financial agencies in foreign countries
researching international business opportunities
International business careers usually involves placement as an expatriate, working for a U.S. company abroad. Success depends on the ability to handle diversity and understand cultural values, work in a multi-cultural environment, having some links on contacts in the overseas country, significant travel experience, and familiarity with the local language, besides good grades and some quality work exposure in international business.
International Trade Jobs
Another major employer of international business majors are import-export firms. International business majors find employment in such firms to prepare import export document, liasie with port and flight authorities, market or source products, correspond and enter into agreements with overseas partners, and more. Such jobs remain based in the domestic location, but might require frequent travel overseas.
Government Positions
The government is a major employer of international business majors. Government agencies such as the U.S. Trade and Development Agency (USTDA) that develops international trade relationships, the U. S. State Department, and U. S. Department of Labor, Immigration, and Customs. International business majors leverage their knowledge about international economics and global marketing strategies.
Besides federal government, international organizations such as the World Bank also hire majors in international business.
Government jobs usually have a formal recruitment procedure, and are advertised in newspapers and websites.
Non-Profits
Non-profit organizations operating internationally are other significant employers of international business majors.
Such organizations require international business majors to market their organizations to the intended beneficiaries, to forge partnerships with organizations, to negotiate trade agreements, to promote entrepreneurship, and other activities in international locations. They usually receive grants from the government and others.
Consultancy
Careers in consultancy and related fields rank as a good option for international business majors. International business consultants provide information and assistance on foreign investment opportunities, business development possibilities, latest market trends, customs regulations, international law, and more.
A major in international business is the stepping-stone to such consultancy job, but success as an international business consultant requires several years of hands on experience in a multinational or other international organization, or with other consultants. Consultants also require strong business management or administration background, awareness of foreign policies, excellent communication skills, and good research skills. Developing a network of contacts on a global scale helps in providing accurate information and performing tasks at such locations for clients.
International business majors also find employment in lobbying and research firms, with almost a similar profile and requirements to that of consultants.
Other Jobs
An alternative career path for majors in international business is teaching the same and related subjects such as business management in junior universities.
Jobs for international business majors, though apparently glamorous are nevertheless hard. Such jobs usually require relocating with incentives to a foreign country on a long-term basis, and making changes to the accustomed lifestyle to cope with a different culture. Such jobs also rank high among the few jobs that require comprehensive and high level of education even for entry-level positions.
References
University of North Carolina. "International Business." Retrieved from https://www.uncwil.edu/stuaff/career/Majors/internationalbusiness.htm on 21 March 2011.
Berkeley University of California. "International Business Career or International Career in Business?" Retrieved from https://career.berkeley.edu/article/021101a.stm on 21 March 2011
James Madison University. "International Business." Retrieved from https://www.jmu.edu/cap/career_guide/majors/international_business.htm on 21 March 2011.
Image Credit: flickr.com/Kevin Cole