What Are Some English Major Career Options?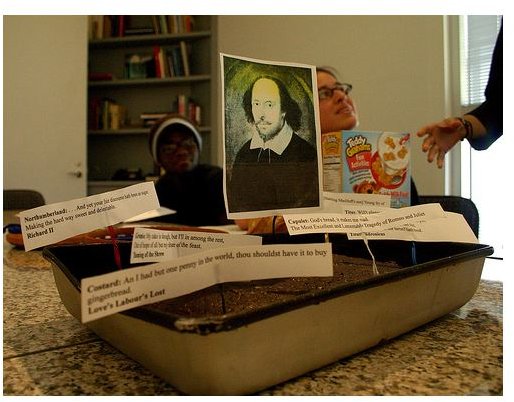 English majors study the rules and conventions of English language and analyze works of literature and film using their creative powers. This provides them with the ability to express ideas in writing clearly, and the skills of rhetoric, analysis, awareness, and appreciation of culture.
The courses offered for English majors include academic and creative writing, literary theory, English grammar, style, and pronunciation, American and British literature, multicultural literature, literary genres such as poetry, drama, film studies, and many elective multidisciplinary topics such as history, social sciences, and studies in a foreign language. English major career options extend to all these fields of study. Let's take a look at a few.
Writing and Editing
The most obvious English major career choice is writing and editing. English majors make good writers owing to their literary sense, manifesting in keen command of language, ability to write grammatically correct articles, awareness of the style and tone requirements, awareness of the world around them and the ability to capture such awareness in writing. Editors require all these skills, plus attention to detail. Proofreaders, who check others' work for mistakes and consistency, are often found a notch below an editor. Job opportunities for writers, editors, and proofreaders abound in magazines, newspapers, and many commercial establishments.
The major writing careers for English majors include:
Writing, editing, and proofreading jobs in newspapers, magazines, research firms, universities, and other places. Writing jobs in print media include writing regular columns, commissioned articles and stories.
Website content writers and freelance writing jobs via the Internet.
Jobs in corporate communication departments of large corporate houses, writing, and editing company publications, press releases, and other releases.
Copywriting or the use of words to promote a person, business, opinion or idea, usually in advertising firms and large corporate organizations.
Technical writing, either for companies or on a freelance basis, to turn complicated ideas and technical data relating to technology, medicine, or other complex field into simple user instructions.
Grant writing in universities, research houses and not-for-profit organizations to create effective research and funding proposals.
Writing books, both fiction and non-fiction, is another English major career option, Those with excellent writing skills, a flair for creativity, and good technical insights or sense of humor, topped up by the ability to persevere, patiently stand a good chance of becoming best-selling authors.
The Bureau of Labor Statistics estimates that authors, writers, and editors held about 281,300 jobs in 2008, with about 70 percent of authors and writers self-employed, and 12 percent of editors self-employed. The BLS estimates a growth rate of 8 percent through 2018, which is on par with the average for all occupations combined.
Journalism and Media
Journalism makes for another good English major career option. The ability of English majors to dive into a topic, research the issue at hand and understand all sides of the story or varying interpretations, and the ability to translate the knowledge into written words with clarity and brevity, places them in good stead for a career in journalism.
Jobs for print journalists abound in magazines and newspapers. The proliferation of visual media has created many opportunities in television journalism as well, and English majors find good opportunities in researching and presenting stories for television news channels. The media also throws open many opportunities for English majors to use their creative skills and write effective scripts for television shows and even movies.
Careers in journalism and media might require additional courses in journalism besides the English major.
Teaching and Coaching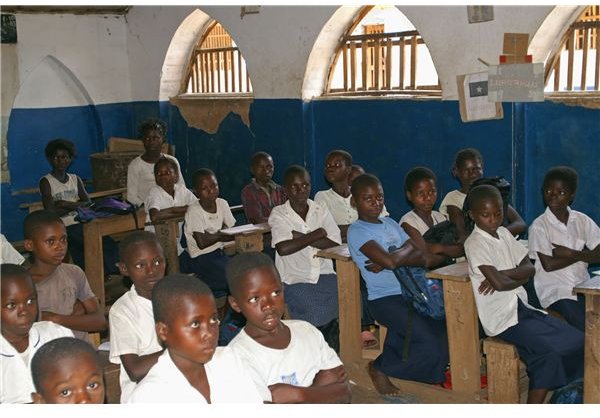 Teaching ranks amongst the most popular English major career path. Unlike most other subjects that are pursued by only those who specialize and take an interest in it, English is a mandated subject for most students in school and in college.
Good careers for English majors include:
Teaching English in two-year colleges. Teaching English at the university level, however, generally requires a Ph.D. in English.
Teaching English as a second language in vocational institutes and other training classes, for new immigrants and linguistic minorities.
Teaching verbal ability, logical reasoning, and other skills for GMAT, SAT and other competitive examinations.
Serving as mentors and trainers in companies and training institutes, imparting training in soft skills such as communication skills.
Instructional Design
Instructional design is a new field that aims at developing customized courses to meet the needs of a particular client. The major application of instructional design is in corporate training, but colleges and universities, especially those imparting online programs, are increasingly customizing their curriculum, raising the demand for instructional designers.
English majors usually have powerful communication and literary skills that allow them to thrive in Instructional design jobs.
Librarian
English majors make good librarians. The awareness and familiarity with books allows them to source and maintain a good collection of books, and assist students and other researchers locate relevant resources.
Librarian jobs usually require a degree in Library Science, which makes for a perfect complement to the English major.
Other Professions
Majoring in English becomes a good stepping-stone for many other professions or career paths. Suitable occupations utilizing an English degree extend across a broad spectrum, ranging from law to civil service and from business management to modeling.
English majors usually have a preference over others in jobs closely related to the literary field such as publishing assistants, advertising account assistants, career counselors, market researchers, public relations officers, television production assistants, and many others.
English majors can use their knowledge to excel on state or federal civil service exams and enter civil service jobs. Civil service jobs such as cultural attachés in the Foreign Service are naturally suited for English major candidates.
Specific skills which form the core requirements resulting from majoring in English can provide many career opportunities. The ability of English majors to gather information from many sources and write with clarity and brevity allows them to become good researchers. Their ability to analyze and interpret works of literature helps them excel in law.
English majors have good analytical and literary skills, preparing them for a career in the ministry. Much of the ancient and literary works in English have a strong connotation to the church. Literature being the representation of the people's emotions and perceptions, it perfectly complements the job of the clergy.
Another good English major career path is business management. Human Resources, especially training and development suits English majors best.
The natural disposition to arts and culture lead many English majors to the film and media industry. Many famous actors and models have a major in English.
English major career options are endless, and depend primarily on one's inclination.
Looking for more options? Check out the rest of Bright Hub's collection of career guides and profiles.
Reference
University of North Carolina at Chapel Hill. "English and Comparative Literature: Career Opportunities." https://englishcomplit.unc.edu/english/undergrad/careers. Retrieved 11 March 2011.
Mississippi State University. Career Options for English Students. https://www.english.msstate.edu/undergrad/careers.html. Retrieved 11 March 2011.
Colorado State University. "Career Opportunities: English." https://www.colostate.edu/dept/English/programs/career.htm Retrieved 11 March 2011.
Bureau of Labor Statistics. Occupational Outlook Handbook 2010-11. Retrieved 11 March 2011.
Image Credit:
Page 1: flickr.com/L. E. MacDonald
Page 2: Wikimedia Commons