Top Ten Luxurious Jobs Part 1 of 2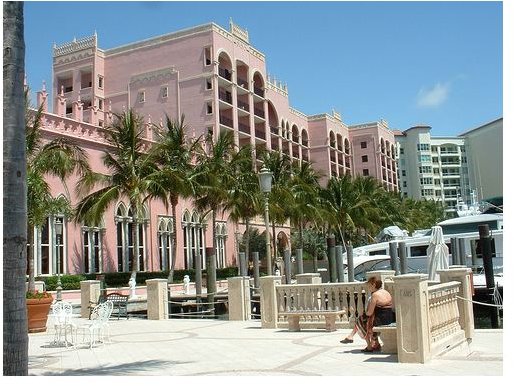 Resort Caretakers
Who would not want to spend a lifetime in an exotic resort? The job of a resort caretaker allows you to do just that. What is more, such jobs are usually stress free. You are entrusted with maintaining overall supervision of things, and ensuring that the facilities remain in tip top shape, for which you coordinate with other workers and technicians. Most exotic resorts remain busy only during peak holiday season, allowing the caretaker to spend much of the off-season working hours in bliss, getting paid to be where others have to spend a fortune.
The job however might require some skills such as snorkeling, ability to barbecue, swimming, and the like, depending on the facilities in the resort.
Luxury Bed Tester
The job as luxury bed tester ranks very high in the list of top ten luxurious jobs.
Sleeping on the job or having a lie-in when on duty, usually gets one fired from the job, but if your job is that of a luxury bed tester, not sleeping on the job may get you fired! The job of a luxury bed tester entails testing designer beds by sleeping overnight on them, and recording the experiences.
Food Tester
The food tester literally gets to have the cake and eat it too, and the best part is, that unlike other luxury jobs where openings may be rare, food tester jobs are commonplace. The job involves trying new recipes and products for taste, flavor, and other characteristics.
The food tester's job takes on jobs in various areas such as chocolate tester, ice cream tester, beer tester, fast food menu tester, and even tea tester.
Imagine living rent free, learning the intricacies of making the perfect wine, and capturing and sharing the entire experience. That is what the job of a wine tester entails.
Game Tester
Another common luxury job is that of a game tester. Gaming companies, malls, and other video game arcades employ testers to try new video and arcade games to determine ease of use, ascertain the level of difficulty, detect glitches or bugs, estimate the most probable scoring patterns to fix prizes, and other aspects of the game.
Game testers require a keen interest in the latest gadgets and gizmos, and high levels of competence to master the game and reach maximum levels.
Mystery Shopping
Mystery shopping ranks high in the list of top ten luxurious jobs.
Most people love to shop. What better than someone else not only footing the bill, but also paying you for the time? This is what a mystery shopper enjoys.
Mystery shopping entails making purchases or accessing services to test factors such as efficiency of the staff, quality of the product or service, extent of customer friendliness on the whole system, and other aspects. The report submitted by mystery shoppers forms the basis of making product and store improvements, and making staffing decisions.
A problem with mystery shopping is the many scam job offers. Make sure that the job offer is legitimate.
Resort Tester
A resort tester takes the concept of mystery shopping and extends it to testing services such as vacations in an island resort, holiday packages, cruises, spans, ski resorts, massage parlors and other similar places.
One specialized niche is testing water slides at resorts, for height, speed, water quantity, and landing of the flumes, as well as all safety aspects. Other dimensions of the job include testing the politeness and competency of the staff, testing to see whether the staff take bribes, and so on.
Commissioned Travel Jobs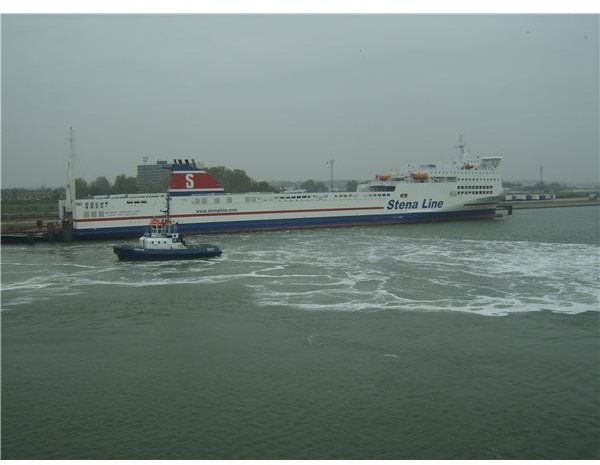 Commissioned travel jobs rank high in the list of top ten luxurious jobs.
Who would not love to take a vacation and get paid for it? Google recently offered just that when they hired men to ride around France on tricycles and snap up photos of historical sites inaccessible by car. This, and similar jobs such as being commissioned to write about travel experiences, take photography of exotic natural spots, and more rank amongst another luxurious jobs. Such jobs however require specialized skills such as good photography or writing skills.
Travel Group Coordinator
Going on a conducted tour ranks as a pleasure, and being paid to do so makes it a high ranking luxurious job. The job entails leading the group on a tour, usually guiding the group and coordinating arrangements. The perks of the job extend to being able to visit all the places and enjoy the facilities, such as sightseeing and adventure free, many times over. Getting to know many wonderful people who are part of the tour group also adds to the pleasure.
The job of a travel group coordinator however carries some amount of stress. Those not ready for stress would do well to become assistant tour coordinators. Tour assistants get to enjoy much of the privileges at much lesser responsibility and stress, with the only differential being lesser pay.
Blogging
Blogging by itself does not raise visions of luxury. But for people who love writing and sharing their experience, blogging ranks as amongst the most luxurious jobs, getting to do what they like, at their own pace, and getting paid for it. Much of the "testing" jobs such as resort tester, food tester and others require blogging skills, for testing products and services you may be required to write favorable reports.
Professions Related to Image
The notion of luxury depends on what one perceives as such. One man's idea of a luxurious job may be another man's idea of an unattractive job.
Those who have a healthy image may enjoy modeling - photoshoots, catwalk fashion shows, hair style modeling for example. Make up jobs on models, and other similar jobs may allow you to mix business with pleasure.
A review of top ten luxurious jobs suggests that many of these positions are unconventional jobs, usually not available through traditional channels. Landing such jobs require painstaking research to identify possible openings. The nature of the work invariably leads to many people chasing too few jobs. Such jobs are not regular, and are usually seasonal in nature, and at best part time jobs undertaken on a freelance basis.
Looking for more options? Check out the rest of Bright Hub's collection of career guides and profiles.
References
"10 of the World's Greatest Jobs." https://www.oddee.com/item_96855.aspx. Retrieved 12 March 2011.
Bureau of Labor Standards. Occupational Outlook Handbook 2010-11. Retrieved from www.bls.gov on 12 March 2011.
Image Credit:
Page 1: flickr.com/Charlie Anzman
Page 2: Wikimedia Commons