Learn The Job Description of a Corrections Officer

What Does a Corrections Officer Do?
The corrections officer plays a vital role in the criminal justice system. They oversee and are responsible for inmates housed in jail or prison. The position plays a significant function in the discipline and conduct of inmates. The way the officer interacts with the inmates influences how the inmate behaves in the facility and may help guide an inmate's actions when released into the community.
Local Corrections
Local corrections involve the incarceration of individuals who have been convicted of misdemeanor charges or lesser felonies in a criminal act. According to Penal Law, this involves a sentence of less than one year or in the case of a financial crime where less than $1000 was involved. In most local jurisdictions the position of sheriff is considered the chief law enforcement officer and incarceration of prisoners falls under their responsibility. The sheriff's department has a correctional division that oversees the jail. The officers work in assigned shifts and are responsible for the security, conduct, and safety of the inmate population. There is considerable contact with inmates during the inmate's daily routine. Good judgment is needed for evaluating unusual situations and dealing with emergencies. Officers also should have good communication skills in dealing with inmate's problems and informing them of the rules and regulations of the facility. A written civil service test is required for appointment. Training varies based on the local district. Some departments have formal training programs and others focus more with on the job training at the facility. Officers can advance in rank based on experience and job performance.
State Corrections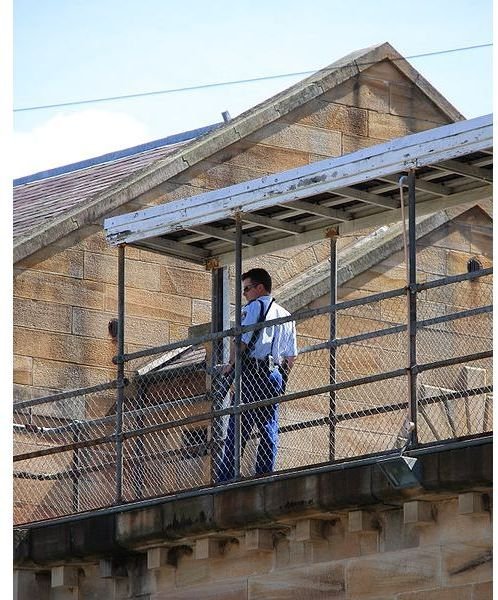 In a state corrections system, inmates have been incarcerated due to conviction of a serious felony offense. In larger states, inmates may be assigned to a prison that has a level of security relevant to the crime they committed. State corrections officer positions are located in each state at various facilities in the correctional services division. They are responsible for the custody and security, as well as the safety and well-being, of criminal offenders in the facilities. They supervise the movement and activities of inmates, make periodic rounds of assigned areas, conduct searches, and maintain order within the facility. They advise inmates on the rules and regulations governing the operation of the facility and assist them in resolving problems. They also assist in the rehabilitative process of the incarcerated population. State corrections officers may also be required to carry firearms in the performance of certain duties. Most states require 12 month training program before advancing to full rank of corrections officer. As part of the program, they attend a training academy for a minimum of 8 weeks of formal training. Training at the academy includes academic courses in such areas as emergency response procedures, legal rights and responsibilities, security procedures. Physical training is also done to develop fitness and strength. To qualify with the physical requirements, job related tasks need to be completed in a certain time frame. A written test is required to be considered for employment through the state's civil service system
Federal Bureeu of Prisons

The Federal Bureau of Prisons maintains the federal system of prisons by confining offenders convicted of federal crimes. The Bureau operates institutions at five different security levels in order to confine offenders at an appropriate level based on the crime they were convicted of. Security levels are based on such features as type of housing within the institution, security features, and staff-to-inmate ratio. Each facility is designated as either minimum, low, medium, high, or administrative. Institutions may make changes to populations to accommodate the agency's bed space capacity, security level, and population management needs. Federal corrections officers enforce the regulations governing the operation of a federal correctional facility. Like their counterparts at the state level they supervise inmates and assist them with problems. A beginning corrections officer requires a full 4-year course of study in any field leading to a Bachelor's Degree from an accredited school or the equivalent of at least 3 years of full-time general experience performing duties such as providing assistance and guidance to individuals, counseling individuals, responding to emergency situations, supervising or managing; teaching or instructing individuals, or selling products or services. These are direct hire positions found through the federal Office of Personnel website.
The Influence of a Corrections Officer
The job of a corrections officer goes largely unnoticed by the general public but has considerable responsibilities. Interacting with inmates involves more than overseeing prisoners in their daily routines. The authority the position holds has influence on the inmates they direct. Displaying that authority with respect could help shape the future actions of the inmate.
References
National Sherriffs Association www.sherriffs.org
Maricopa County Sherriff's Office www.mcso.org
Michigan Department of Corrections www.michigan.gov/corrections
Federal Bureau of Prisons www.bop.gov
Image Credits in order of appearance:
morguefile.com/gallery/whattimeanttosay
commons.wikimedia.org/gallery/AdamJ.W.C.
sxc.hu/gallery/saavem