Cover Letter Samples for Public Relations Jobs: Free Template for Download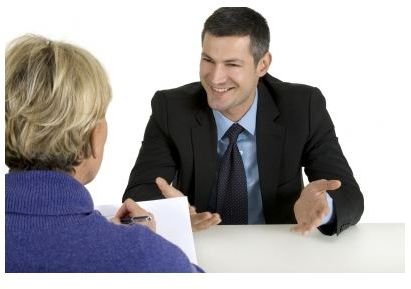 Job Search
If you're searching for a job in public relations, you'll want to use one of these cover letter samples for public relations jobs to create your own introduction to a potential employer. Here is a link to a template available here at Bright Hub that you can download and customize: Free Public Relations Cover Letter Template.
Cover letters are an important tool for showcasing your individual personality and professional character to people who make hiring decisions. You'll want to make sure your cover letter contains all the aspects that reflect your strongest ability to complete the position you seek, while being careful not to use the cover letter to recreate your resume. As you prepare to turn one of these samples into your own cover letter, remember the essential guidelines discussed in this article.
Letterhead
If you do not already have your own letterhead or stationery, make a template on your computer. Most word processing programs have free letterhead templates that you can design to suit your individual tastes and personality. Remember that your letterhead for cover letters should remain professional and work-related.
In the heading of your letterhead, include your name, address, phone number and email information. If you have an email that reflects your personal hobbies, consider opening an additional email account just for business or work purposes. A professional email address should contain your name or a version of your name, like first.lastname @ emailprovider.com.
Introduction
The introduction of your letter should explain who you are and how you found out about the position. Before you send your cover letter, try to find out the name of the person to whom your letter should be addressed. Sometimes, companies include the name of the person who is accepting resumes for an advertised position. If you're submitting an unsolicited resume, call the company you're interested in and ask the receptionist for the name of the hiring manager. Creating a personal cover letter is better than sending a generic letter addressed to sir or madam.
Body
In the paragraph following your introduction, write about the reasons why you are a good fit for the job. This is the part of the letter where you should sell yourself. Public relations jobs can take on many capacities, so tailor your letter to the channel that you'll be expected to cover for the job you're applying for.
Many entry level public relations positions are writing positions. People in these jobs often write press releases and marketing or branding messages. If you're applying for an entry level position, use the body of your cover letter to highlight your achievements in writing. This may include drawing attention to unique abilities at a prior public relations job, or reflecting on your own journalistic talents working for your school newspaper.
Other public relations jobs involve marketing or selling. If you're applying for a job of this capacity, include your best sales records, or reference awards you received for reaching sales quotas. Do some research to determine how you'll be a good fit for the company.
Closing
After you write the body of your cover letter, create a strong and confident close. You may consider including a date that you'll call the company to follow up on your application, or indicate the day you can start working. Always state that you look forward to becoming part of the team and thank the person reviewing your resume for their time and consideration. The key is finding a balance between being assertive and polite.
Final Pointers
As you use these cover letter samples for public relations jobs to create your own letter, remember to keep it to a length of no more than one page. You should also be honest in listing your achievements and strive to demonstrate why you're the best candidate for the job, and explain your future career goals and how you can continue to be the perfect match with the company over time. Lastly, be confident. Your cover letter should not contain negative information about you. If you write about all the reasons why you're amazing for the position, you do not need to follow up with a needy or desperate sounding close.
References
CareerOneStop: Cover Letter Examples - https://www.careeronestop.org/ResumesInterviews/Letters/CoverLetters.aspx
CareerOneStop: Career Resource Library – America's Career Infonet - https://www.careerinfonet.org/crl/library.aspx?LVL2=29&LVL3=n&LVL1=7&CATID=77&PostVal=2
Image Credit: https://www.freedigitalphotos.net/images/view_photog.php?photogid=1499