Job Interview Dress Code: Appropriate Attire for Men and Women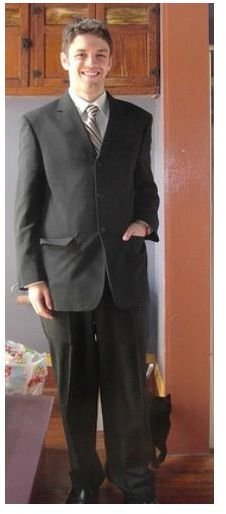 Err on the Conservative Side
The phone rings, and it's an invitation to interview for a job that you really want. After you hang up the phone and spend a few moments celebrating, you stop dead in your tracks. What should you wear? Does the job interview dress code still call for the traditional interview suit? Appropriate attire for an interview often does mean a jacket or blazer with matched slacks or skirt. However, there is some room for variation. In some circumstances, you can skip the suit altogether and still present yourself as an excellent candidate for the job. However, if you are unsure of what may be appropriate interview attire, it is wise to err on the side of caution.
Interview Dress Tips for Men
For men, the safest bet is nearly always a suit with a white or light-colored shirt and a coordinating solid color tie, although a tie with a subtle pattern is also fine. Your tie should be silk or a high-quality synthetic fabric, not a knit tie. Dark blue or gray solids or pinstripes are the most common colors for an interview suit. Black suits can be very sharp but also harsh especially if you have fair skin. Brown suits are uncommon but if you have one that looks great, wear it.
For all but the most liberal or artistic job interview settings, the wisest choice is to cover visible body art and remove any piercings, including earrings. Neatly groomed facial hair is OK but employers that are more conservative may frown upon it. The same disapproval applies to very long hair – a neatly styled short hairstyle will put you ahead of the game.
The saying "put your best foot forward" applies to your interview footwear. Wear dark-color lace-ups or dress loafers with coordinating dark dress socks that rise up to or above your calves. Make sure your shoes are polished and your heels are not worn. Do not overdo the cologne and leave heavy neck chains at home. A single chain beneath your shirt, along with a watch and class ring are fine.
Interview Dress Tips for Women
Traditionally, a woman's interview suit calls for a jacket and skirt, and for an interview in a very conservative firm, it is still the ideal choice. However, for most intervi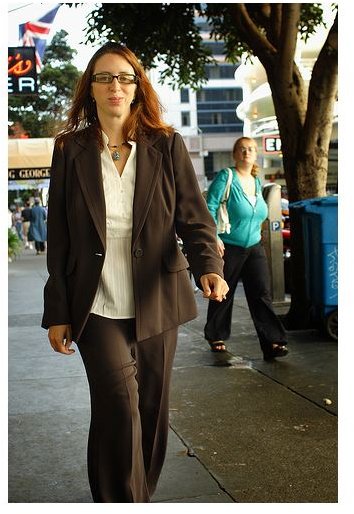 ews, a pants suit is fine, and is a sensible choice if your interview takes place in the dead of winter. Color choices for women are much less limited than for men. Nonetheless, more subdued colors and patterns are appropriate choices for an interview suit. If you wear a dress, it should be conservatively tailored. Pairing a dress with a jacket may lend an additional sense of authority.
Hemlines for skirts or dresses should be at or below the knee. If you opt for a suit, coordinate it with a tailored blouse in opaque fabric. Make sure your neckline is not too low and that no part of your ensemble is too tight. A polished makeup job, minimal jewelry and high-quality fragrance are all fine, but use a light touch. If you have long hair, a severe, tightly pulled bun is not necessary, but save elaborate hairstyles for strictly social outings. Panty hose matched to your skin tone will lend polish to your interview ensemble. Finish your look with closed-toe shoes with a modest heel.
Interview Suit Not Required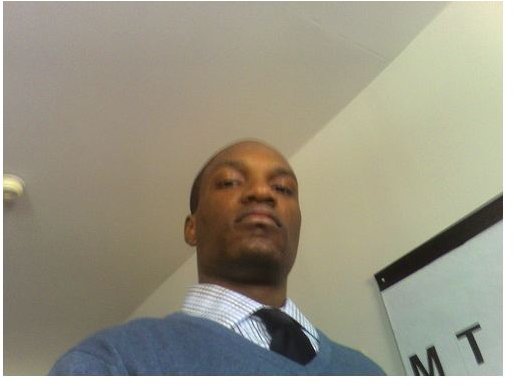 If your interview is with a company in the creative arena, if you are a blue-collar worker or a teenager interviewing for a part-time job, wearing a traditional interview suit may be overkill. However, you can almost never go wrong with a jacket or blazer and coordinating dress shirt with slacks or a skirt. For very informal interviews, a nice pair of slacks and long-sleeved shirt with polished loafers is fine for men, with or without a tie. For women, wearing a skirt or dress slacks with a blouse or sweater with flat shoes is appropriate.
References
Image Credits:
Flickr. I need a digi cam. Timothy Young, from T.Young's photostream
Flickr. It feels good to look good. Joshua Rothhass, from spatulated's photostream
Flickr. Ready to Go. Colin and Sarah Northway, from apes_abroad's photostream