What Are the Top Careers Options for Chemistry Majors?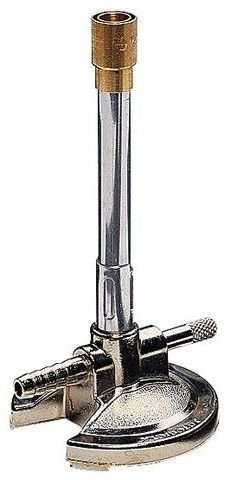 Education Requirements
Open careers for chemistry majors depend on the extent of training the applicants received. The Bureau of Labor Statistics (BLS) explains that a Bachelor's Degree is needed for entry-level work. Graduates hoping to go into research will do well to continue in their education until earning a Master's Degree or reaching the Ph.D. level. For the candidate, who is hoping to move out of a waning manufacturing position and into a more lucrative biotechnology sector, the need for education past the four-year degree is a must.
Iffy Job Growth
The BLS warns that chemists will experience heightened competition in the decade spanning 2008 to 2018. A slow-down in job growth – as a whole, this field may only grow by about three percent – making it difficult for chemistry majors to find the jobs that traditionally went to their predecessors. Chemical manufacturing in particular will see a decline in open jobs for qualified chemists. Research and development is increasingly being outsourced and while those latter businesses experience an increase in open positions, they are frequently the smaller companies not usually targeted by chemistry majors, especially those with advanced degrees or a lot of post-graduation experience.
Viable Career Options in Chemistry
Biotechnology: The American Chemical Society hails biotechnology as the "science of the future." As the door of in-house research and development is slowly closing, the applicability of biotechnology processes to pharmacy and engineering is not lost on the experts. Education determines the professional's limitations: a four-year degree is sufficient to enter the field as a lab chemist but for positions that surpass research assistant duties, a doctorate is a must.
Non-Traditional Career Paths: Duke University encourages chemistry majors to look to their other professional skills and interests when hoping to blaze a new trail. Jobs not generally within the mainstream include positions at art museums authenticating and preserving displays, chemistry librarians, chemical patent attorneys (who help fellow-chemists to patent inventions) and also chemical safety engineers, who ensure laboratory safety on the small as well as company-wide scale. Additional education in the related fields is a must.
Academia: Chemists who enjoy teaching will do well in an academic environment, such as a secondary school or within the post-secondary field. Combining the best of both worlds, competitively-minded chemists with a knack for research and a passion for teaching may find their niche at a research university that requires innovation as well as solid teaching capabilities.
Future graduates looking to find the best careers in chemistry – or niche careers for chemistry majors – should also take their locations into considerations. For example, the BLS outlines that Delaware is the state with the most chemical workers, while the District of Columbia pays their chemists the most. If relocation is not a problem, new (or more lucrative) employment opportunities may just be a state away.
Looking for more options? Check out the rest of Bright Hub's collection of career guides and profiles.
Sources
Photo Credit: "Bunsen Burner" by NASA/Wikimedia Commons