Top 10 Tips for Creating a Happy Work Environment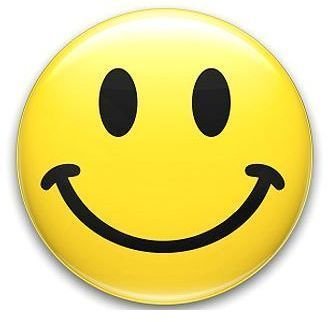 The Workplace Environment
The time people spend at work, often outnumbers the time spent at home. If work is not a fun place, or at least a pleasant place to spend time, people can dread it. When the work environment is tense or stressful, it not only makes work difficult, it can even effect people's health. A hostile work environment can even bring on lawsuits if discrimination or harassment is taking place.
Creating a happy work environment should be the goal for everyone. There are ways everyone can strive to make work a great place to go.
Number One: Be at Work Consistently
Being at work consistently is important. Excessive absences can result in work being late, or work falling to a co worker to complete because the employee is not there. Consistent absences can also result in poor performance ratings, and looks unprofessional. If working on a project as a team, missing days can aggravate coworkers who have to pick up the shortfall.
Number Two: Be on Time
Being at work on time is beneficial to a happy work environment. Tardiness leaves a poor impression and may leave coworkers scrambling to cover for the late employee. A late employee can make others late in completing their work or projects, creating a bad feeling. If time management is an issue for you, then consider these tips on improving your time management.
Number Three: Be Neat
In today's office environment, employees may be sharing shifts and sharing desk space. Shift work in a factory often involves sharing equipment and work space. Leave the work space the way you would want to find it. Do not leave trash in the break room or work area for others to clean up. If things needs to be stocked before the next shift, be sure that is completed. This results in happy employees who are not angry about someone not pulling their weight. Being neat and courteous can reduce finger pointing.
Number Four: Have a Positive Attitude
A positive attitude is contagious. If the employee is happy and positive, chances are others will follow. Do not get sucked into "water cooler gossip". Gossip about coworkers never ends well. Be a fun person to work with. Take an interest in your fellow employees.
Number Five: Celebrate Important Events in Coworkers Lives
Celebrating milestones such as birthdays, a new baby, or promotion, is a great way to cultivate relationships with coworkers. Usually everyone enjoys being recognized. Celebrating an event, can be as simple as a cake, or everyone can pitch in for a small gift. It's up to each workplace how these events are handled.
Number Six: Organize a Potluck
Having a work potluck can be a way to share recipes and have great conversations with coworkers, that may not always be possible in the workplace. Potlucks can be done as often as once a week, or as little as once a month. It's a great way to socialize and get to know coworkers better.
Number Seven: Adopt a Needy Family
It is possible to adopt a needy family at Thanksgiving or Christmas. It can be fun deciding what to get the family, and going shopping for those things can be a fun experience as well. Some programs even allow the donors to deliver the gifts, food etc. to the family themselves. The whole office can be part of the delivery and see the joy it brings.
Number Eight: Have a Snack Drawer
A snack drawer is a drawer in the office everyone adds their favorite snack to from time to time. Everyone is free to snack out of this drawer and share the fun! During holidays some workers add seasonal favorites which can be a great conversation piece.
Number Nine: Organize an Office Team
There are plenty of activities that can be done as a team such as volleyball, bowling, basketball, softball etc. In some cities there are office leagues such as advertising companies that all play ball on Saturday. This is a fun activity outside of work that promotes teamwork, but will carry over into the office too.
Number Ten: Organize a Charity Team
Organize a charity team for an event such as Relay For Life. This type of thing can even be personalized, for example if someone in the office has a child with diabetes, a team could be formed for the Juvenile Diabetes Walk. Usually, the event is only one day, so it doesn't require a long standing commitment, and can be a lot of fun.
Conclusion:
Creating a happy work environment takes a little creativity and effort, but it is worth it in the end. Employees who are happy, are more productive, stay at their jobs longer, and have less absences due to poor health.
Sources:
https://hrpeople.monster.com/news/articles/2276-how-to-create-a-motivating-work-environment
https://www.iisd.org/about/sdreporting/environment.asp
Image credit: morguefile