Jobs Working With Children: Top 10 Non-Traditional Options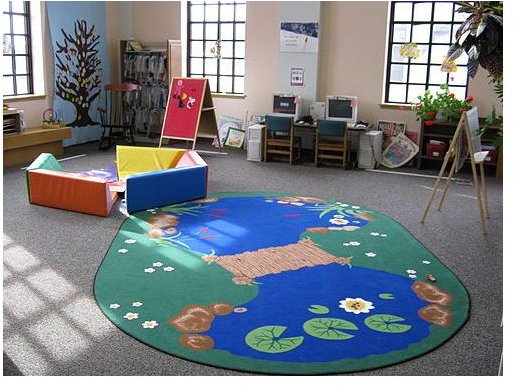 Librarian
A librarian can be a great job for people who enjoy helping others and have an outgoing personality. Librarians should also be well-organized and up-to-date with technology. Many people associate librarians with working with children. However, many librarians are employed by schools and many public librarians have children's areas, with a special librarian dedicated to this area of the library.
Librarians need a Master's Degree in Library Science in terms of education. Many school librarians are also required to have a teaching degree or a Bachelor's in education. School librarians have a very important role in the learning community. The average salary for a librarian was $45,900 in 2004. Wages depend heavily on an individual's education as well as what type of library the individual is working in, so this makes this job working with children an exciting opportunity.
Social Worker
A social worker is a perfect job for people who are dedicated to helping others and want to improve their well being. While social workers can potentially assist people of all different ages and needs, there are child, family, and school social workers as well. A social worker may help with child welfare, child protective services, assisting single parents, or allowing the best well being of a child in an educational setting. Social workers often advocate on a child's behalf.
The minimum requirement to become a social worker is a Bachelor's Degree in social work. However, more and more social workers possess Master's or even Doctoral Degrees in social work. The average earning of child, family, and school social workers in 2004 was $34,820.
Teaching Assistant
While a teacher may be a more traditional job associated with working with children, teaching assistants must not be forgotten. Teaching assistants focus more on providing students with individualized attention and helping students understand class material and with assignments. Teaching assistants most often accept jobs working with children who have special needs and/or learning disabilities.
Educational requirements for teaching assistants vary by state, from a high school diploma to a 2 year college certificate or Associate's Degree. The average earnings of teaching assistants in 2004 was $19,410.
Child Advocate
Child advocate is a similar job to a child social worker. Child advocates can work to help arrange adoptions and find foster homes. They can also make an appearance in schools to assist with poor behavior, teenage pregnancy, and children failing to attend school.
The required education for a child advocate varies depending on the job and employer, but an education in juvenile corrections, social work, or youth services and administration is recommended.
Speech-Language Pathologists
Speech-language pathologists are experts in speech, language, cognitive-communication, voice, swallowing, and fluency disorders. Theoretically, speech-language pathologists can work with all age groups, but many focus solely on working with children. Some speech-language pathologists even work in schools. Careers in speech pathology can be very interesting.
Speech-language pathologists are required to have a Master's Degree in all states. Many states also require speech-language pathologists to hold a Certificate of Clinical Competence in Speech-Language Pathology (CCC-SLP) offered by the American Speech-Language-Hearing Association. The average annual earnings of speech-language pathologists in 2004 was $52,410.
Camp Director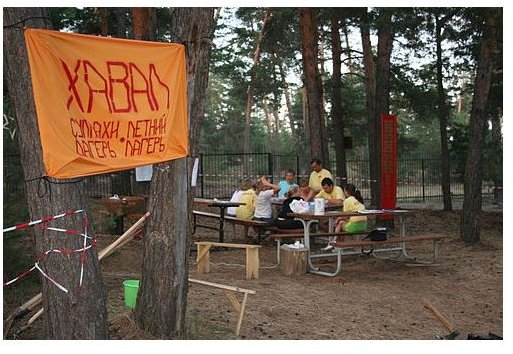 Camp directors are responsible for the day-to-day operations of the camp and, generally, oversee everything. Camp directors also spend a good amount of time determining goals for the camp and for individual campers, as well as carrying out these goals. Camp directors can work with a wide range of age groups, from first graders to young adults making this a great job working with children.
Camp directors need a Bachelor's Degree in camp administration or a related field. They should also have up-to-date first aid and CPR training. Many camps require their director to be certified by the American Camping Association.
Coach
Coaches, and a number of jobs related to coaching including sports instructors, umpires, referees, and other officials have a great opportunity to work with children and help them develop their skills. These skills do not necessarily apply solely to sports performance, but can include social skills, sportsmanship, and so on.
The education required for a coach varies greatly depending on the sport and the level of coaching. Strong involvement in the sport and CPR training is recommended. There are also a number of degrees that relate to coaching, such as kinesiology, physiology, and sports science and medicine.
Juvenile Justice Attorney
Juvenile justice attorneys are attorneys who specialize in working with young offenders, usually those under the age of 18. Juvenile justice attorneys are devoted to navigate these children through the court system and help them find suitable rehabilitation.
Education and salary mirrors that of an attorney.
Occupational Therapist
Occupational therapists work with individuals who have physical, mental, emotional, or developmental disorders to help them gain the ability to do tasks necessary in their daily lives. Occupational therapists can work specifically with children, and some work within schools to help children perform various tasks necessary in school and to teach them life skills. There are many different types of occupational therapy careers.
A Bachelor's Degree in occupational therapy is the minimum education. However, more and more occupational therapists possess Master's or Doctorate Degrees. The average annual earnings for occupational therapists in 2004 was $54,660.
Online Tutor
With the advancement of technology, there are more and more jobs that take place solely on the computer, include tutoring. Online tutors can help different students with a wide variety of homework problems, or may work with one child to improve their skills.
There are no general requirements to become an online tutor, but experience and education usually allow you to earn more money. Tutors average $10-$15 an hour, but experienced tutors can make much more in this job working with children.
References
College Grad - https://www.collegegrad.com/careers/proft113.shtml, https://www.collegegrad.com/careers/proft41.shtml, https://www.collegegrad.com/careers/proft53.shtml, https://www.collegegrad.com/careers/proft102.shtml, https://www.collegegrad.com/careers/proft24.shtml, https://www.collegegrad.com/careers/proft24.shtml, and https://www.collegegrad.com/careers/proft77.shtml
Occupation Careers - https://occupations.careers.org/7725/child-advocate
PRM (NAU) - https://www.prm.nau.edu/prm280/camp_director_jd.htm
CJ Students - https://cjstudents.com/careers5.html
Image Credits:
https://commons.wikimedia.org/wiki/File:Haval_summer_camp.jpg
https://commons.wikimedia.org/wiki/File:Calumet_library_childrens_area.jpg