Overview of a Program Analyst Job Description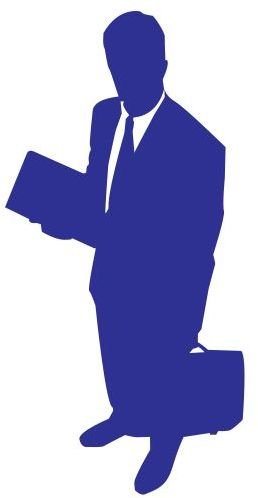 What Is A Program Analyst?
Organizational programs cost time and money. The program analyst job description includes the study of programs and their effectiveness, and the evaluation of the usefulness of an organization's structure and functions. Their goal is to help companies improve effectiveness by first determining weak areas and then suggesting improvements that companies can implement. While an program analyst oftentimes functions as a consultant, they may collect data from surveys and interviews of key players in management and workers. Upon collecting adequate data, analysts may perform statistical analyses to present reports to evaluate the programs.
More Characteristics of a Program Analyst
If the program analyst job description sounds interesting, that's because these professionals are needed in many types of industries and organizations. The most common industries for program analysts are government, healthcare, IT, engineering and manufacturing. In training for this career, you will need to possess the organizational, analytical and communication skills necessary. So, a technical degree such as statistics, computers or operations research would help. Many analysts have degrees in business and management.
A program analyst job description involves frequent travel to clients for consultations and for final report presentations. A work week is typically 40 hours a week in an office, but may be more as deadlines approach. Analysts need minimal supervision but do often report to upper-levels of management when their research is done.
A 2010 Payscale.com survey of 184 individuals reported that 59% were females and 41% males. The majority of individuals in the survey had 1-4 years of experience (59%) while 7% of the individuals had over 20 years of experience. The same survey also reported an average salary range between $45,272 to $71,105. For government program analysts, salaries can become over $100,000. Program analysts are often techies with a passion for organization and attention to details. They enjoy working one-on-one with clients or with small groups of people in a department that is being studied. Analysts also have excellent reporting skills and often have an extensive knowledge of statistical, database, reporting and presentation programs.
Important Skills to Have for a Program Analyst
The first most important skill for a program analyst is likely organization. Program analysts are natural organizers and must be able to absorb large amounts of detailed information. What might be overwhelming for most, is just a normal course of business duties for a program analyst. Analysts have to be able to strategize and plan program changes, that will promote efficiencies in systems and the way that program components operate together. Using information about the working of existing programs, analysts also use their technical skills to utilize software tools to do what-if analysis on the effects of program changes on program performance.
The second most important skill for a program analyst to have is strong communication and presentation skills. In addition to assimilating information about existing programs and organizing studies of potential program changes, analysts must be able to effectively present the results in a clear manner. Managers and executive company staff depend on analysts to study program efficacies and suggest meaningful changes based on set objectives.
The third most important skill for a program analyst to have the ability to manage their own resources. Program analysts need to utilize time, staff, software and other equipment to accomplish their projects successfully in the required amount of time. Keeping mindful of the amount of resources needed for different project phases and the overall allocation of resources is essential.
Points to Remember
The program analyst job description would be attractive for those who are passionate about organization and are self-managed. Program analysts typically have degrees in business, management, operation research or technical fields like accounting, mathematics and computer science. Analysts should also have experience using technical software for data analysis and presentation.
Analysts need information organization, technical, management and superb communication skills to succeed. The typical work week is 40-hours, with more hours completed depending on project deadlines. Program analysts can work in a variety of fields such as healthcare, government, IT and management consulting. Salaries in the private sector typically range between $45K and $71K, with government positions sometimes reaching over $100K.
References
Payscale.com – Program Analyst
https://www.payscale.com/research/US/Job=Program_Analyst_(Unspecified_Type)/Salary
NIH – Program Analyst - Job Description
https://www.jobs.nih.gov/positions/admin/programanalyst.htm
U.S. Bureau of Labor Statistics – Career Outlook of Analysts
https://www.bls.gov/oco/ocos019.htm
https://www.bls.gov/oco/ocos044.htm
Photo courtesy of WikiMedia Commons