10 Work and Life Balance Tips: New Resources and Advice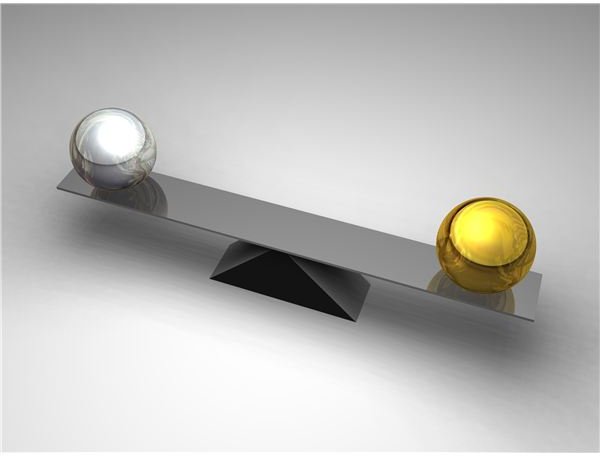 An Old Problem with New Solutions?
Did you miss dinner with the family last night because you were working late? When was the last time you exercised? Have you given up on volunteer activities or a hobby? If so, you are not alone. When unemployment is high and times and tough, presenting a strong work ethic is more important than ever. But, too much time at the office results in an overworked and stressed employee that is less productive and creative. Personal relationships suffer too. Everyone is granted just 24 hours to balance daily activities. Why are some people so successful at this key life skill?
People that lead balanced lives follow tried and true principles, such as those presented in A Work at Home Parent Survival Guide: 10 Strategies for Success. As with many things in life, it comes down to the basics: identifying priorities and goals, using productivity and time management concepts and continually reevaluating your situation. I contend that the core concepts do not change. However, there are plenty of new ideas on how to achieve equilibrium. Many of these advances are expressed in new technologies and websites that are completely free.
This article pairs ten tried and true strategies with new resources and tips for work and life balance.
10+ Work and Life Balance Tips
1. Find your passion and decide what is important. People tend to spend more time planning a vacation or redecorating a room than they do planning their life. If you don't have clear goals and priorities, you won't know how to change things. Spend time setting SMART goals for all areas of your life. Internet resources that will get you in touch with your passions include:
43 Things, an online community where you can document and track progress on important things in your life, along with other people trying to accomplish the same things.
Computer software, such as goal-setting freeware, automates the process of recording goals and logging successes.
2. Track how you spend your time and analyze the results. It's the best way to objectively understand how your time is spent. Make sure to use an effective process to track your time. Some automated solutions include:
Rescue Time, Klok, HiTask and similar computer programs make the process almost effortless by automatically tracking how you spend time on the computer.
3. Re-examine your work arrangements. Aim for an environment that will allow you to separate your work and personal life.
Flexible work arrangements, such as telecommuting or flexible schedules, often present a win-win opportunity for the company and employee. Explore opportunities that exist in your company or check out Fortune magazine's list of the best 100 companies to work for. Many offer flexible work arrangements to retain top talent.
On the other hand, if you work from home and just can't shut the door at the end of the day, consider whether spending time in the office might allow you to better separate work and personal time. Flexible arrangements aren't for everyone!
4. Get help with personal and professional tasks. Delegating tasks at work, sharing chores with family members at home and working with friends to streamline activities, like carpooling, continue to be effective ways to manage time. Online services are also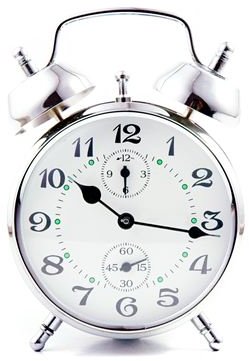 available that allow you to easily outsource work and personal tasks on a piecemeal or ongoing basis:
Elance and oDesk allow you to post business tasks in areas such as accounting, marketing and computer programming. You review the offers and select the best bid.
TaskRabbit, DoMyStuff and TaskUs use a similar online bidding format, but focus on personal errands, such as picking up dry-cleaning or personal shopping. Check your area for local companies that perform these types of services.
Seek expert advice from sites like LivePerson on business, health, technology and other issues. The information is provided immediately and saves travel and wait time.
5. Schedule important activities. Once you have identified priorities, make sure you schedule them. You probably won't forget to write down a business meeting. But, don't forget to include personal priorities too. Treat them with equal importance. Trends in this area include:
Scheduling applications that are free, such as Vitalist.
Services that will send reminders, such as HassleMe and Remember the Milk. Alternatively, you can program your own alarms on your cell phone or calendar.
6. Schedule time to recharge. Don't wait for a dream vacation to relax.
Enjoy the benefits of a lunch break every day.
Meditate using one of the many applications, such as the Mayo Clinic's Meditation, Simply Being or Mindfulness Meditation, that are available for your iPod, iPad or iPhone.
7. Maintain healthy habits. Eating right, exercising and getting enough sleep will give you more energy to tackle everything. It is an important part of the equation for work-life balance.
Habit Tracker, is an application for iPods and smart phones that will track any type of habit you want to build.
Create synergy by doing a healthy activity with someone you love.
8. Eliminate distractions and time wasters. The "Do Not Disturb" sign will always be in vogue. With respect to computer habits, these tools may be helpful:
RescueTime, Invisibility Cloak, Kiwi Cloak will block specified sites from use during predetermined times. (No more Facebook time when you should be writing a work proposal.)
Designate times to check email and follow other best practices for managing email productivity.
9. Get organized. Don't waste precious time looking for things. Recent books on this topic include:
Organize Now!: A Week by Week Guide to Simplify Your Space and Your Life by Jennifer Ford Berry. (Betterway Home, 2010)
Unclutter Your Life in One Week by Erin R. Doland. (Simon Spotlight Entertainment, 2009)
10. Conquer procrastination. Valuable time—time that could be spent on an important activity—vanishes when you procrastinate. Break large tasks into small steps and develop good work habits. When it's time to finally sit down and finish a task:
Use a countdown timer to focus your efforts.
Managing work-life balance is easier when you use technology to your benefit!
References