Data Analyst Job Description...What Does One Do? How They Differ From Other Computer Professionals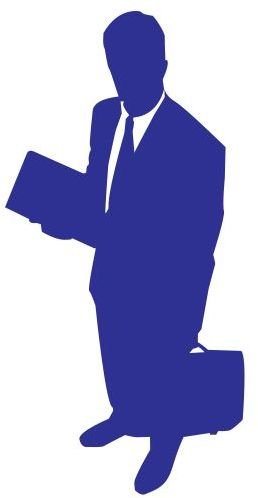 What Is A Data Analyst?
A data analyst is a computer professional that works in a variety of industries that rely on the use of technology for key business functions. Data analysts are responsible for examining computer data systems for companies, assessing the information needs of clients and determining whether current systems suit their needs. These professionals also are involved in new implementation of technology in a company.
Often times, the data analyst job description can look like that of a business analyst or medical data analyst. This is because the daily work tasks are quite similar from the perspective of assessing client information needs, collecting data and developing appropriate solutions.
How They Differ From Other Computer Professionals
Data analysts differ in the scope of what they do from other computer professionals such as network administrators, CIOs and database administrators. While these other computer professionals often are more technical and work to program or fix computer systems, data analysts do not fix or work on computer systems. They work with the IT staff to develop overall technology solutions. It can be said that they act as the liaisons between the end users and the technical staff at an organization.
Data analysts are techies in that they also have computer degrees such as Bachelors of Science in Computer Science, they also have business degrees and degrees in their specialization. Many data analysts, especially those in healthcare, often have medical degrees and training to better understanding the hospital clients they are dealing with and to become familiar with healthcare electronic systems for billing and patient records management.
Also, data analysts are required to have a broader background than other computer professionals. They must have good communication and know how technology works in their fields. In other words, they will not sit behind a computer desk all day.
Characteristics of Data Analysts
According to a 2011 survey with 3,021 respondents, Payscale.com reported that the data analysts work in healthcare, IT services and financial services. The survey reported that 52% of respondents were males and 48% were females. The most popular degrees earned by data analysts were Bachelors of Science (BS), Bachelors of Arts (BA) and Bachelors of Science in Computer Science and Bachelors of Business Administration (BBA) degrees.
Data analysts tend to be highly organized, technical and enjoy working with details. Analysts spend a great deal of time in the office with occasional visits on-site. People with careers as data analysts spend a lot of time in front of a computer all day. Data analysts study problems, come up with creative solutions and work closely with technical departments in implementing them. They also evaluate proposed solutions and tweak improvements as needed.
Summary
The data analyst job description, as reported by the U.S. Bureau of Labor Statistics, depicts a technical professional who works in a variety of industries such as healthcare, IT and finance. Data analysts study the data flow and operations of computer systems in all size businesses. The job of the analyst is to make improvements, find solutions to data problems and work with IT staff to implement the solutions. A typical work week for a data analyst is in an office environment for a 40-hour work week. Analysts can be known to take computer work home or work overtime when projects warrant it.
Most data analysts have a degree and background in computers, accounting/auditing or systems management. Analysts in fields such as finance and healthcare will have degrees in those subjects in addition to the technical degrees. So, if you enjoy creative problem-solving, technical analysis and presentation, then a career as a data analyst may be for you. The U.S. Bureau of Labor Statistics forecasts that job prospects are good with a 30% increase in data analysts and related computer jobs over the next decade. With average salaries range between $38,959 and $59,084 per year, becoming a data analyst is attractive.
References
Photo courtesy of WikiMedia Commons
Payscale – Data Analyst
https://www.payscale.com/research/US/Job=Data_Analyst/Salary
U.S. Bureau of Labor Statistics – Data Analysts Career Outlook
https://www.bls.gov/oco/ocos305.htm