What Salary Range Can a Computer Forensics Analyst Expect?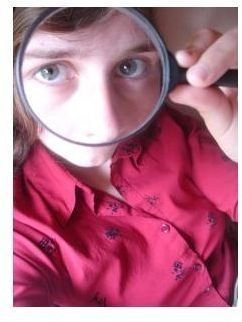 A computer forensics analyst is an expert in securing, salvaging, and recovering data bits for the purpose of evidence collection and
investigation. What salary range can a computer forensics analyst expect? Depending on several factors, including years of experience and choice of employers, a digital analyst could expect to make between $40,000 and $100,000 per year or more.
What is Digital Forensics?
Digital analysts are responding to an ever-growing use of computers to commit and conceal crimes. Digital evidence analysis is part of the process of bringing charges against criminals and taking them to court, and/or discovering malicious activity such as hacking/intrusions and fixing security breaches. The United States Department of Justice defines three major malicious activities: 1) The computer as a target 2) The computer as a weapon 3) The computer as an accessory.
Types of illegal activities:
credit-card fraud
intellectual-property, copyright and file sharing
pedophilia
terrorism
computer system intrusion (hacking)
identity theft
pornography
Type of Work Being Done
Digital forensic laboratories have workstations with specialized forensic hardware and software tools to extract data from storage media including internal and external drives, USB thumb drives, flash memory cards, CDs and DVDs, backup tapes, smart phones, tablets, and GPS units. Cellphones are of particular interest to investigators, including all calls and texts. A corporate digital analyst may be asked to monitor employee practices or find the reason for a system intrusion. Analysts in research may work perfecting analytical techniques or improving processes.
Average Salaries
In 2009, a typical person employed as an information security specialist with less than 10 years' experience could make $70,145; 10 to 20 years' experience could make $86,415; and with 20+ years' experience could make $92,345. The same person with 20 years or more experience in a more geographically desirable location, such as the Pacific region, could make several thousands more for an average of $99,333.
Sub-Specialties
Analysts are both self taught and formally trained, and most gain experience on the job. Some digital analysts are recruited from the regular forensic ranks and are provided training. Specializing in a related field may increase demand and compensation. For instance, a digital forensic photographer with specialty in image recovery and production may have advantages in salary negotiation. A CPA, certified public accountant, who discovers financial fraud--someone with 1-9 years' experience–could make $66,460; with 10-19 years could make $84,331; and over 20 years' experience could make $83,497, not including bonuses.
Growing Demand and Compensation
Digital security specialists have seen the biggest increase in salaries, new centers are opening, and personnel without previous experience in digital forensics are being trained. Opportunities, cross-training, and salaries are growing for those with digital evidence collection and investigation experience. What salary range can a computer forensics analyst expect? Specialists in corporate security may make thousands more than experts in law enforcement. Advanced experience, degrees and certifications, as well as choice of employer will make the difference, as well as geographic location and sub-specialty choice.
References
Los Angeles Times, Cyber-Crime Forensics Lab Opens in Orange County, 1/5/11, retrieved at https://latimesblogs.latimes.com/lanow/2011/01/cyber-crime-forensics-lab-opens-in-orange-county.html
Computerworld, Salary Survey 2009, retrieved at https://www.computerworld.com/s/article/9139190/Salary_Survey_2009
Computer Crime & Intellectual Property Section, United States Department of Justice, retrieved at https://www.cybercrime.gov/index.html
Image credit: sxc.hu, JoanaCroft