What are the Requirements to Become a Paralegal?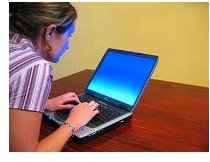 The potential for job growth in the legal assistants industry is so promising that it's worth meeting the requirements to become a paralegal if you like the work. The salary range is $32,000 to $53,000, and paralegal salaries are expected to go up. There is also a wide range of employers who hire paralegals in the public and private sectors. If you are considering a career as a paralegal, here is what you need to know about what it takes to get there:
(Image Credit: Matthew Bowden)
College Degree
The job descriptions of most paralegal jobs require candidates to have an associate's or bachelor's degree. You can work as a paralegal without a college degree, but you will need solid work experience on your resume to stand out from the competition. You can enroll in a two-year or four-year program to earn a degree as a paralegal. If you are already a college graduate then it is not necessary to enroll in another degree program. All you need to work on to meet the requirements to become a paralegal in that situation is to earn a certificate. Keep in mind that there are many online degree programs to choose from, making it that much easier to earn a degree.
Certificate Programs in Paralegal Studies
You will learn some aspects of working as a paralegal in college, but real training often takes place in certificate programs. You will undergo intensive training when you enroll in a program to earn your certificate, and you will be better prepared to work as a paralegal. Employers value certificate programs as well, because of the hands-on training offered, and some law firms and companies may require it. Check for programs that are approved by the American Bar Association (ABA). Most prospective employers are familiar with the ABA and will trust certificates that you earn from one of their approved programs. You will most likely have to renew your certificate after a certain period, and most programs require you to complete training courses and pass exams in order to be certified. It is important to note that most states do not impose certificate or license requirements to become a paralegal.
Choosing a Specialty
Another way to set yourself apart as a paralegal is to choose a specialty. Many paralegal certificate programs offer training and certifications in different areas of the law. Some of the popular specialties that are in demand are:
Real estate
Litigation
Estate planning
Contract law
Insurance
Medical malpractice
Bankruptcy
You are not married to the specialty you choose, and you can still get hired in other specialties. Choosing one does give you a competitive advantage though, and it is worth pursuing if you are already passionate about a specific area of the law.
Don't let the requirements to become a paralegal intimidate you. There are so many options for making the path flexible and manageable for anyone who is serious about getting into the industry. If you have a computer and Internet access, then you meet most if not all of your requirements already.
References:
Payscale.com: Salary Snapshot for Paralegal Jobs
https://www.payscale.com/research/US/Job=Paralegal/Salary
Bureau of Labor Statistics: Paralegals and Legal Assistants