Frugal Working Mom Tips To Help Keep More Money In Your Wallet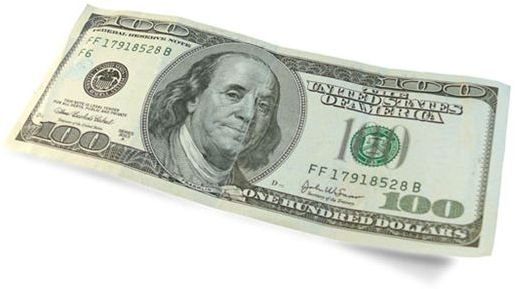 Working Moms Need to Keep Their Money
In this day and age it's hard to be a working mom. Working moms are working overtime because they work at home and at their job too. They need to be able to keep the money they earn. There are some frugal working mom tips that can help hard working moms keep more of their money for the purposes they want to put their hard earned money towards.
Tips for Frugal Dining
Dinner can be tough for working moms. Most working moms do not feel like coming home and whipping up a gourmet meal after a hard day of work. These tips will allow for working moms to still feed their families meals they can feel good about and keep money in their pockets:
1. Don't be tempted by take out. Planning meals does take some time but it will save money. Dashing through the drive in or taking the family out to eat can be very costly.
2. Use the slow cooker or make freezer meals. Nothing is as easy as putting the ingredients in the slow cooker in the morning, to have a meal ready and waiting by the time you get home from work. Freezer cooking is also growing in popularity. The working mom cooks multiple big meals in one day and separates them into freezer bags to freeze. The bags are then pulled out of the freezer the day of use, defrosted and cooked that evening.
There are many books and websites available for those wanting to look more into freezer and slow cooker cooking.
Tips for Frugal Grocery Shopping
Groceries are one of the number one expenses for families. There are ways to cut grocery costs and keep more money in the wallet.
1. Buy in bulk. Buying in bulk requires some computing. It is wise to take a calculator to be sure bulk prices are cheaper by the serving. Bulk usually means savings but not always.
2. When buying meat, cuts matter. For example, buy ground beef in family packs, then separate the meat into one pound servings to use in casseroles, soups etc. Buy chickens whole instead of cut up. Buying meat already cut up costs more, buy bigger and cut down to what is needed.
3. Try the store brand. Not every store brand will be a hit with your family, but you don't know if you don't try. For every store brand that your family likes and will use, you save almost 15%.
4. Use coupons and loyalty rewards. Adding coupons to reward programs can really add up. Stack manufacturer coupons and store coupons and double your savings.
Tips for Frugal Clothes Shopping
Clothes can take a lot out of the family budget. Kids grow at an astounding rate as do their tastes. It seems as they get older the pickier they get, but there are ways to save on clothing for the family.
1. Shop at thrift stores and consignment shops. Use consignment shops to "trade" outgrown clothes in. Even upscale stores such as Plato's Closet, offer high end clothing with designer labels at lower prices.
2. Shop Ebay. Ebay is a wealth of gently used clothing. Ebay is especially useful if access to thrift stores is limited. Shipping will be tacked on, but it is possible to save up to 50% on the clothing itself.
Tips for Saving on Household Cleaners
Household cleaners that are used every day can take a bite out of the budget as well.
1. Make your own cleaners. There are many good recipes for homemade laundry detergent, dish soap and general cleaners. They are very easy to make and cost pennies.
2. Take advantage of rewards programs such as CVS, Rite Aid and Walgreen's. Each of these drug stores has rewards programs that offer tremendous savings on items such as shampoo, conditioner or deodorant.
Conclusion:
There are ways for frugal working moms to keep more money in their pocket. It takes some thinking outside the box, planning and work, but the savings will be worth it at the end of the month! Just try these frugal working mom tips and see how much you will save!
Sources:
Image Source: www.publicdomainpictures.net