Top Ten Jobs in Fashion Merchandising: Part 1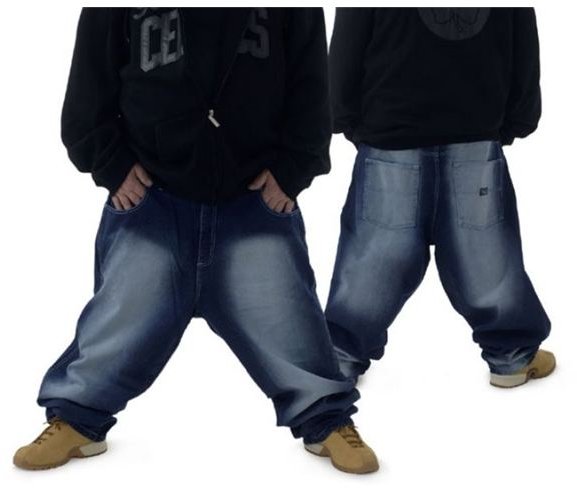 Career Outlook on Fashion Merchandising
Today's top-paying jobs in fashion merchandising are no longer concessions afforded to style designers and ramp models, since the current business approach has departed from the traditional. Whereas before, the demand for innovation in style was borne out of creative ingenuity, today's fashion trend is the exact opposite. Creative ideas are now conceptualized based on consumers' wants and needs, instead of creating ideas that consumers would want simply for fashion's sake.
As an example of this trend in fashion development, the recent years saw the greater majority of the buying public preferring the over-sized hip-hop styles rather than the clean-cut tailored looks. Top-selling branded products suddenly found their sales figures being eased down by rapper-style fashions produced by the less famous brands.
The shoe industry in fact calls its latest approach Strategic Adaptability to Economic Trends, since right on their own turf, training and walking shoes slowly inched their way up to become top-selling categories over the classy leather loafers.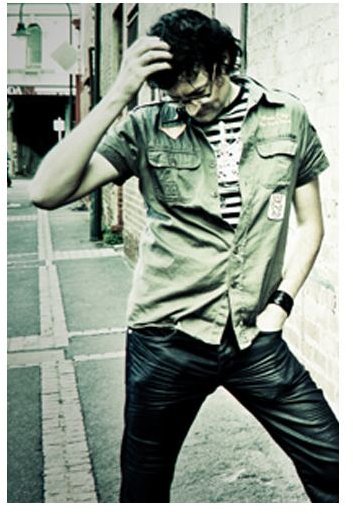 Soon enough, business strategists for manufacturers and store outlets realized the role reversals when it came to fashion influences. This realization gave rise to a demand for a different breed of fashion innovators. Companies selected those who possessed not only a flair for fashion but also the business intellect to predict fashion trends based on statistical reports about consumer behaviors and inclinations.
Universities and colleges, on the other hand, developed a curriculum in their College of Life and Sciences that was designed to produce the new breed of fashion designers needed by the apparel industry. This curriculum produced graduates of a four-year degree called the Bachelor of Science in Fashion Merchandising; they are equipped with the ability to develop styles and designs based on their analyses of consumer behaviors, needs, and economic trends. Their learning disciplines include in-depth knowledge of textiles, dress stuctures and their evolutions, product costing, computer technology, market testing, data gathering, and database maintenance for monitoring relevant statistics.
Hence the career information below focuses mainly on the top ten jobs in fashion merchandising, as it explores how the fashion industry harnesses the training and expertise of university-bred fashion merchandisers and innovators:
Image Credits: Hip-Hop Mode Beispiel 2 and Ross Royce1 and are courtesy of Wikimedia Commons.
1. Fashion Publicist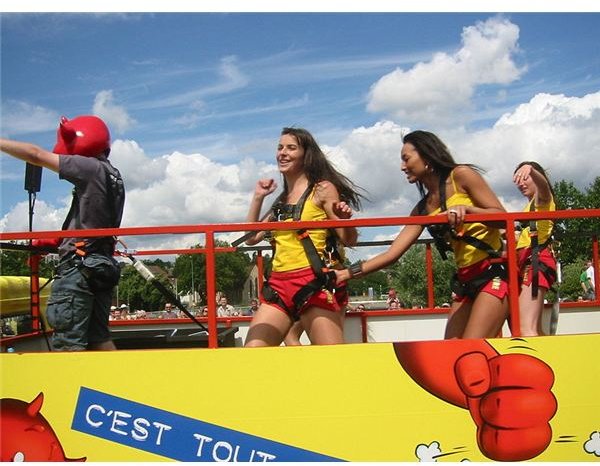 Average Annual Salary: $27,760 - $41,867
Job Descriptions:
Fashion publicists take care of the public relations aspects of garment companies and their retail outlets. Their job entails building their respective company's image and line of products by launching promotional offers, or by way of print, broadcast, and television coverage and fashion shows. However, their publicity strategies are based on carefully studied social and economic trends with great considerations for costs-to-benefits proportion. Rather than follow fads, they delve deeper by exploring and analyzing price indices, job growth, and environmental conditions.
A good fashion publicist is one who has excellent interpersonal communication skills as tools for networking with industries and personalities within the fashion and media circle. However, there is also the importance of reaching out to where the market is currently geared by attending cultural and consumer related events, in order to stay up-to-date with the current interests.
Aspirants can find the most lucrative public relations jobs as a fashion publicist in New York City.
Image Credit: Tour de France 2007-Publicity Caravan courtesy of Wikimedia Commons.
2. Fashion Merchandiser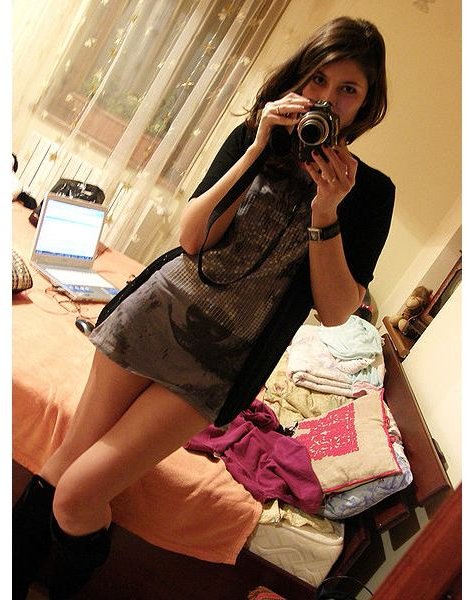 Annual average salary: $27,794 - $47,959
Job Descriptions:
A fashion merchandiser's contribution within the apparel industry is to keep the production and/or purchasing departments abreast with the market trends. Part of the job's objective is to make sure that inventory levels are responsive to the current market demand by taking part in overseeing the production or purchasing activities. They also analyze the sales performance of product or merchandise lines being promoted or marketed by the company.
As merchandising specialists, they conceptualize or develop designs based on market research, calculate the related costs of production, and estimate sales forecasts by identifying the targeted market. They identify the areas where there are large revenue potentials as a way of directing the advertising and marketing team's promotional activities.
Job opportunities as fashion merchandiser abound, since their expertise are sought after not only by the garment industry but also by the cosmetics, footwear, accessories, and home furnishing sectors. This type of professional occupation is highly in demand in (1) New York City, NY, (2) San Francisco, CA (3) Los Angeles, CA, (4) Columbus, OH, and Chicago, IL.
Image Credit: Young woman 2010 fashion: courtesy of Wikimedia Commons
Please continue on page 2 for more about jobs in fashion merchandising
3. Fashion Product Developer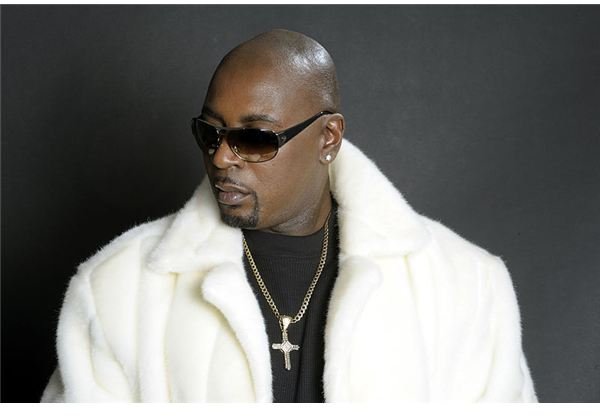 Annual Average Salary: $37,991 - $48,457
Job Descriptions:
The fashion product developer finds work as a member of a project team, in charge of developing and designing a product line. The main function is to conduct comprehensive research on consumer behavior, the consumers' understanding of a particular item, its use and its relevance in a community, as well as analyzing the variances in demand. The objective is to develop, redesign, or reinvent products by focusing on consumers' needs or longings.
The ability to provide reliable and adequate research work, which he or she will communicate among designers, technologists, suppliers, and resellers, is essential in ensuring the product's success.
Fashion product developers are highly in demand in (1) New York City, (2) Los Angeles, CA (3) Boca Raton, FL (4) Minneapolis, MN and (5) Dallas, TX
Image Credit: Blakley Photos 063 courtesy of Wikimedia
4. Retail Store Manager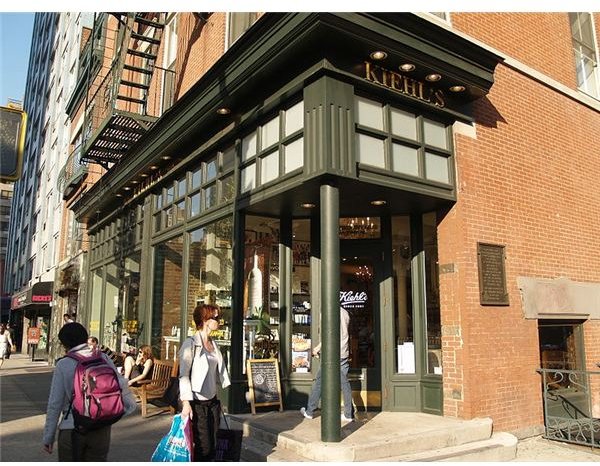 Average Annual Salary: $31,540 - $52,300
Job Descriptions:
Retail store managers are largely responsible for the overall selling and marketing operations of retail outlets, especially those that carry a particular brand and its different product lines. They have to think imaginatively on how to draw the targeted consumers' attention to the manufacturing company's merchandise, which were designed and developed based on research and statistical analysis. This particular job in fashion merchandising entails making sure that the buying public's interests in the store's different lines of merchandise are met with full satisfaction in terms of adequate store inventory and efficient store services.
Graduates of a two-year Associate's Degree course in Fashion Merchandising are usually employed by small-sized retail outlets, where they can extensively harness their skills. In aiming for advancement in larger retail stores, completing the four-year fashion merchandising degree will give candidates a greater advantage since their qualifications are founded on actual experience and the related college diploma.
Career opportunities as retail store managers are abundant in US cities like (1) New York, NY (2) Houston, TX (3) Atlanta, GA, (4) Dallas, TX (5) Los Angeles, CA, and Orlando, FL.
Image Credit: Kiehls East Village by David Shankbone courtesy of Wikimedia Commons
5. Wardrobe Fashion Stylist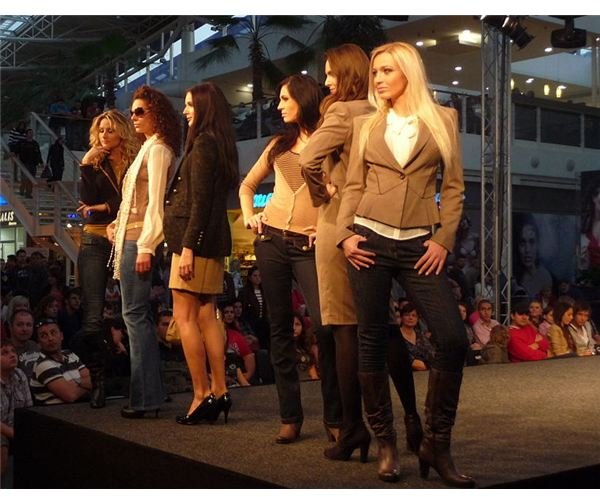 Average Annual Salary: $27,267 - $56,882
Job Descriptions:
Wardrobe fashion stylists are hired by companies to conduct career orientations and seminars that deal mainly in personal grooming and for giving pointers for selecting proper office attire, colors, styles, and accessories for their employees' benefits.Companies do this to instill awareness among employees about imaging and the positive effects of properly representing the industry they work for as well dressed and well groomed professionals.
This job is popular particularly in the US cities of (1) Los Angeles, CA, (2) New York City, and (3) Atlanta, GA.
Image Credit: Olympia Fashion Show 2010 by Wikimedia Commons
6. Personal Fashion Stylist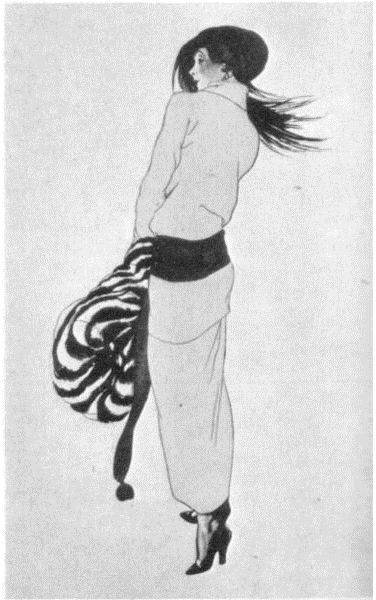 Average Annual Salary: $30,093 - $60,609
Job Descriptions:
Personal fashion consultants render their expertise as part of a professional photographer's or a creative director's team, where the wardrobe selections are specifically for a particular model, celebrity, personality, or subject, whether to portray the latest trend or that of a past era. They may be personally hired by celebrities, socialites, and other fashion-conscious personalities as part of their public relations team.Their objective is to enhance the quality of a music or commercial video, of photo shoots for print ads, documentaries, coffee table books, posters, or publicities.
Personal fashion stylists are highly in demand in (1) New York City (2) Los Angeles, CA (3) Dallas, TX (4) San Francisco, CA (5) Portland, ME (6) Philadelphia, PA, and (7) New Albany, OH.
Image Credit: [Fashion plate 2-piece with muff 1914](https://commons.wikimedia.org/wiki/File:Fashion_plate_2-piece_with_muff_1914.jpg596 0f6baa920b.jpg) courtesy of Wikimedia Commons._
Please continue on page 3 for more jobs in fashion merchandising
7. Wholesale and Retail Buyer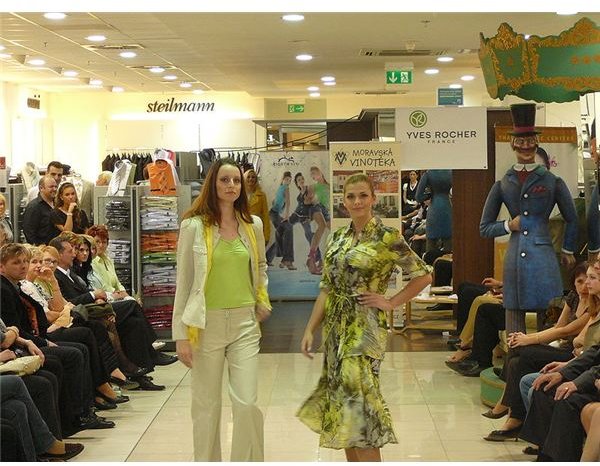 Average Annual Salary: $37,574 - $63,334
Job Descriptions:
Department stores and chains of stores hire professional fashion merchandisers to act as their wholesale and retail buyers. The professional's job is not only to spot the viable products being launched by garment manufacturers but also to negotiate the best prices and terms on behalf of the hiring company. As the fashion experts, they make careful studies of each store's product trends, sales, and inventory turnovers, including the item's short- or long-term viability, all of which are used as the bases for their inventory procurements.
Their product selections are provided on individual studies of store locations as well as community buying habits and behaviors; hence part of their job is to present justifications and sales projections based on their market assessments. Part of their predictions are derived from consumer responses to fashion shows held in the department store's selling areas, as exemplified by the image provided in this section.
Image Credit: Models, Fashion show in Móda NEO, Brno courtesy of Wikimedia Commons
8. Brand Specialist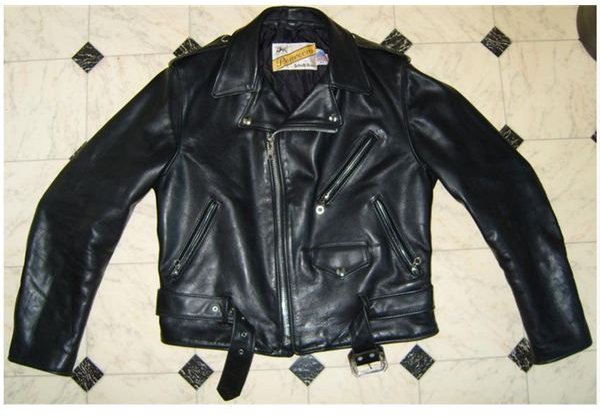 Average Annual Salary: $30,895 - $65,237
Job Descriptions
These individuals assume major roles in a team assigned to handle product development and distribution. They become the marketing arm for a garment line even before the product has been finalized and produced, by engaging in what is currently known as consultative selling. This is a business approach where the product to be developed is based on customer approval.
Brand specialists are usually ranked as executive officers of a company who are in charge of establishing and maintaining business relationships. They also communicate with potential customers about duly-researched proposed projects by presenting prototypes supported by sales projections and data analyses gathered by a team of expert fashion merchandisers.
As the overall fashion merchandising head honcho, the brand specialist oversees the entire project from marketing, to conception, production, promotion, and distribution. Quality is of the essence, since the deliverables will carry the brand name of their customer as the stakeholder in a particular project.
In hiring a team headed by a professional brand specialist, customers see to it that they are hiring a fashioning merchandising degree-holder who has achieved a bankable reputation in the fashion industry based on the successes of his achievements.
Image Credit: New 613 Schott Perfecto courtesy of Wikimedia Commons.
9. Fashion Editor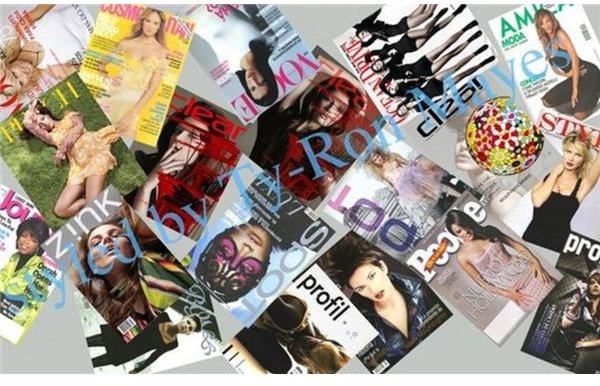 Average Annual Salary: $47,000+ -$68,000
Job Descriptions:
Fashion editors find work mostly in fashion magazines or in fashion-oriented TV shows. Their job is to promote fashion trends that will conform to the magazine's or TV network's high standards. These entail studying a particular fashion statement plus the type and the quality of garments to promote, which should all be attuned to the publication's customer base.
Through their expertise and knowledge of fashion merchandising, they attend fashion shows and meet with the designers to learn more about a new line of apparel, its origins, its inspiration, and the basis for conceptualizing a particular garment. That way, magazine readers or television viewers who are interested in following fashion trends can get clearer insights into the clothing item's unique or special qualities.
10. Corporate Visual Merchandiser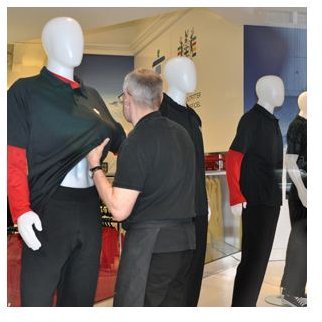 Average Annual Salary: $55,441 - $88,968
Job Descriptions:
Corporate visual merchandisers perform work according to management's directives and store policies. They coordinate their work with the fashion merchandisers and store managers who are assigned in different store outlets and locations by overseeing the visual merchandising initiatives of each unit.
Their tasks include not just the store displays but the entire department store's floor plan and layout, to make sure that they provide the most convenient shopping environment and experience for customers. Even store clerks, escalator and elevator maintenance, hangers, rolling-racks, fitting rooms, doors, and promptness of sales services fall under the corporate visual merchandiser's responsibility.
Although graduates of fashion merchandising degrees are the top choices, candidates with the best educational credentials and internship trainings have the better edge. Discover the top-ranked educational institutions that offer the most comprehensive curricula and training experience in order to have the best qualifications when applying for these top-ten jobs in fashion merchandising. Readers may refer to a related article entitled The Best Fashion Merchandising Degree Schools in the U.S.
References: