Financial Analyst Job Description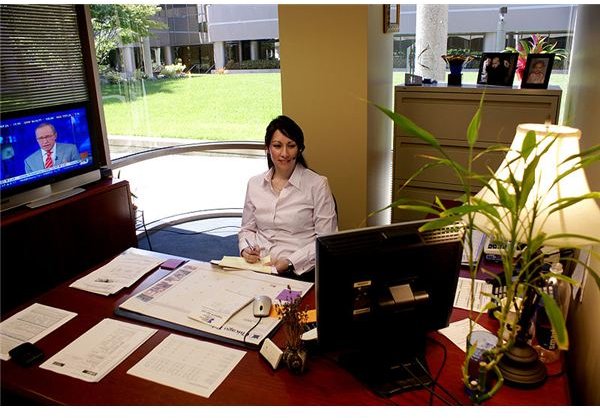 The need for financial analysts has grown immensely over the past three decades, and even smaller organizations have realized the importance of having a dedicated financial analyst to monitor their finances. This leaves financial graduates, as well as people already working in financial departments, to consider and explore becoming a financial analyst as a career option. If you are a job aspirant seeking employment as a financial analyst, or a human resource executive looking for assistance in writing a financial analyst job description, here's an informational article to help you out.
Financial Analyst – Job Description
Job Summary:
A financial analyst examines the finances of a business, so as to make sound suggestions how the business should use and invest its money. The job requires the ability to deeply examine and logically analyze the current financial status, and thus assist the management in making financial investment decisions. The key responsibilities include effective, efficient and optimal use of finances.
Nature of Work:
The basic nature of this job is evaluative and analytical. Although there are several software and database solutions to assist the financial analyst with the analysis, an individual's ability to analyze and interpret the financial figures and make valuable recommendations, is what's most important of all. It's also important for the financial analyst to stay abreast with all financial developments – both within the company as well as in the financial markets, to be able to proactively address financial problems and provide constructive solutions.
Responsibilities:
While examining and analyzing the businesses' finances is the main responsibility of the financial analyst, the job responsibilities don't end there. Here are some of the responsibilities associated with this job position:
Coordinating and working together with other departments like marketing, production and human resources.

Measuring, organizing, planning and forecasting.

Help in developing new capabilities to cut down costs and increase profits and revenue.

Developing or upgrading techniques for evaluating, measuring and reporting financial information.

Understand and optimize the financial linkages within the organization.

Oversee the performance of the financial department.
Skills and Specifications:
Here's a list of the skills and abilities that an individual must have in order to become a financial analyst:
Detailed knowledge and in-depth understanding of techniques, practices and principles related to costing, pricing and financial accounting.
An analytical and calculative mind.
Ability to immediately spot ambiguity in financial data and discern impending financial problems at an early stage.
Good mathematical and statistical abilities.
Well versed with the latest financial software and systems.
Good communication skills – both verbal and written, along with the ability to give presentations.
Preparing reports on a timely basis.
Detail oriented and self motivated to work independently.
Knowledge of money markets, the economy and tax regulations.
Image Credit: ERB64 (https://commons.wikimedia.org/wiki/File:Tiffany_Attwood_at_Emery_Financial.jpg)
Job Duties of a Financial Analyst:
Here's a list of the duties and activities associated with the job of a financial analyst:
Conducting a detailed analysis of all the financial reports received from various departments of the business.
Identifying various costs, expenses and the streams of revenue, and calculating various financial ratios to check the financial health of the business.
Provide technical assistance for billing, cost accounting and such other financial activities.
Performing routine, as well as specific financial analysis, for the business and preparing the related reports. Specific analysis like cash-flow and what-if analysis are often required for problem solving.
Periodically reviewing financial controls to determine whether they are still effective, and recommending additional control procedures and techniques as and when required.
Reviewing business practices, procedures and policies and recommending changes that can enhance the financial efficiency of the business.
Researching, studying and suggesting investment options, to put the business finances to more effective use.
Analyzing the financial statements and preparing financial plans and forecasts based on them.
Staying abreast with the latest financial analysis trends and making arrangement for adoption of these by the business.
Assessing the financial performance of the businesses and its individual departments in order to distinguish areas that need improvement.
Ensuring that bookkeeping and financial planning comply with all industry and tax regulations.
Identifying, measuring and suggesting ways to mange financial risk.
In some organizations the financial analyst may also be required to participate in auditing and fact verification.
Eligibility and Requirements:
While some organizations may consider a Bachelor's Degree in finance or business management along with a few years of relevant experience, others require the candidate to be an MBA in finance, or hold a Master of Commerce degree along with relevant experience as a bare minimum.
Knowledge of computers, specifically spreadsheets and database applications is a must. Having three or more years of experience in performing intricate financial analysis, or having worked on financial modeling, will not just help in securing a job as a financial analyst but also in making it easier for the candidate to perform duties related to this job post. Project management experience and having good presentation skills will bring in added advantages. Additional finance related certifications like CFA (Chartered Financial Analyst), will provide a winning edge.
Working Conditions:
This is primarily an office job, and requires the analyst to work independently. With large volumes of data and complex procedures to analyze, the job can be mentally strenuous. Great pressure and zero tolerance for errors, make the job even more tough and challenging.
Salary and Compensation:
As per payscale.com the average salary for the past of financial analyst varies between $45,000 and $65,000 per annum. However, Salary.com another website that tracks salaries for different job posts, mentions that financial analysts on senior ranks or those working with bigger organizations are being paid even up to $100,000 per annum.
References
Salary.com - www.salary.com
Payscale - www.payscale.com