A Review of the Zoologist Job Description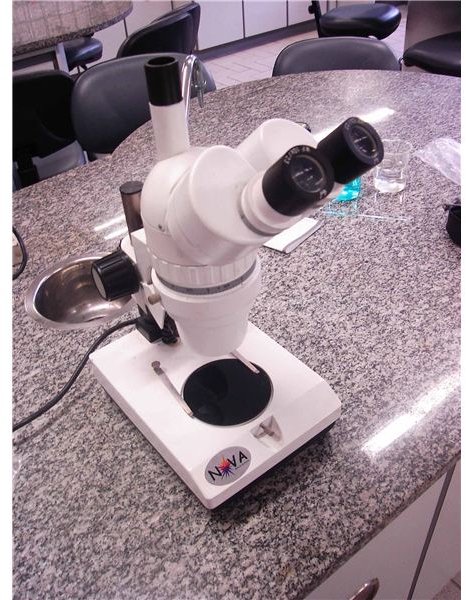 Common Job Descriptions
Zoology is a popular branch of study. The Bureau of Labor Statistics estimates mean annual wages of $60,670 and mean hourly wages of $29.17 for zoologists and wildlife biologists. The job prospects for biological scientists as a whole, of which zoologists constitute a part, is expected to grow by 21 percent through 2018, faster than the average for all occupations.
Common inclusions in a zoologist job description include:
Organizing and conducting experimental studies with live animals in controlled or natural surroundings to understand their life cycles, how they interact and adapt to the environment, how they behave, and how they interact with other organisms.
Preparing samples using microscopic slides, or by raising specimens, for experimentation and identification.
Dissecting and examining specimens under microscope to understand their origin, life processes, interrelationships, classification, diseases, growth and development, genetics, and distribution.
Carrying out experimental studies using chemicals and other scientific equipment.
Writing reports, scientific papers, and journal articles, and making presentations on the specimen
Performing administrative duties such as public relations, budgeting, fundraising, and supervision of research assistants.
Image Credit: Wikimedia Commons
Specializations
The zoologist job description depends largely on the specialization, which can be on either a certain type of animal or a certain aspect of any animal.
Zoologists specializing in animal types undertake observational studies and experiments to know more about the functioning of the animal as an organism and the development of such organism. The most common animal type specializations are ornithologist, who specializes in the study of birds, mammalogist, who specializes in the study of mammals, herpetologist, who specializes in the study of reptiles, and ichthyologist, who specializes in the study of fish.
Among other specializations:
Animal taxonomist studies animals for purposes of identification and classification.
Animal ecologist studies effects of environment on animals.
Wildlife zoologist undertakes inventory of wildlife, studies the impact of ecosystems such as climate, invasive species, and other factors on the wildlife, and implements program to prevent outbreak of disease among wildlife..
Wildlife research and management zoologist collects and analyzes biological data to determine the environmental effects of land and water usage by animals.
Career Paths
Zoologist job description also depends on the chosen career path.
Zoologists teaching in colleges and universities concentrate on research, undertaking observations and dissections to study the anatomy and physiology of specimens, and answering questions regarding animal health and their relationship with the environment.
Zoologists working in zoos and museums concentrate on studying animal behavior in the confined environment to ensure their health and safety, to understand their dietary habits, to take care of their recreational facilities, and to improve facilities for animals. They also organize conducted tours for the benefit of visitors.
Zoologists working in applied research or product development undertake basic research or perform diagnostic tests aimed at developing new drugs or treatments. Those working as laboratory technicians assist research professionals to preserve important data of animals and visit various sites to collect samples for dissection.
A related career for zoologists is biotechnology. The job description of a zoologist working in biotechnology includes researching animal genomes to identify genes associated with specific diseases and inherited health risks, aimed at isolating such genes.