Accounting Clerk Resume Sample: What Should Be Included?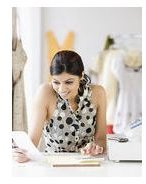 Becoming An Accounting Clerk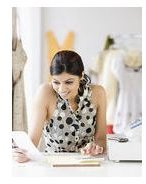 Accounting clerks work in all kinds of organizations including small businesses, corporations, governments, non-profits, and charities. Increasing government regulations and the complexity of federal, state, and local taxes also mean that the accounting field offers good opportunities. To get hired as an accounting clerk, you need more than ability and a working knowledge of the tax system; you need to be able to communicate your value to potential employers. The sample resume for accounting clerks provided here will help you prepare your own resume and get jobs in this field. If you are in career transition, this sample resume will help you learn what you need to know to be successful as an accounting clerk.
Sample Resume for Accounting Clerks
You can use the following resume sample to apply for accounting clerk jobs but make sure to customize it to reflect your particular skills, experience, and education. The sample resume can also be used to apply for similar office jobs such as accounting assistant, bookkeeper, administrative assistant, and office manager.
James T. Cooper
977 Second Avenue Ontario, California, Zip Code
Objective: Accounting Administration Assistant at Ontario Credit Union
Skills
Proficient with Quicken, Quickbooks, and other accounting software packages
Highly skilled with Microsoft Office products including Word and Excel
Strong oral and written communication skills
Knowledge of California and federal tax record keeping requirements
Work Experience
Accounting Clerk (2006-2009)
Smith Cooper & Son Family Foundation (Ontario, CA)
Updated accounting database with invoices and bills from suppliers
Prepared and sent donation receipts to donors in a timely fashion
Performed quarterly inspections of foundation accounts for errors
Responsible for operating accounts receivable and accounts payable
Bookkeeper (2000-2005)
Mortgage Financing Corporation (Ontario, CA)
Prepared monthly reports for the company CPA
Managed tax records for state and federal tax returns
Compiled inventories of company office supplies and related goods
Produced monthly staff expense reports for management review
Education
Bookkeeper Certificate (2000)
California State University
A.S. Degree (1997-1999)
State Community College
Business Administration
Learn More About Accounting Careers
Now that you have reviewed the accounting clerk resume sample above, you are ready to customize the document for job applications. If you have advanced skills in office software programs such as Excel, make sure to include that. If you are applying for jobs in a new industry, read up on that industry's terminology and use those terms in your resume. For example, some of your accounting clerk duties could be described as supporting compliance or internal audit in some cases. Your resume needs to speak the same language as your potential employer in order to stand out and land a job interview.
Accounting clerks ultimately support the work of Certified Public Accountants (CPAs) in most organizations. Clerks seeking career advance and greater challenges should think about becoming a CPA. Licensing and educational requirements vary state by state but aspiring CPAs can often fulfill the educational requirements through night school or distance education. With the CPA designation in hand, numerous specialized jobs will become available to you such as auditor, consultant, tax expert, and even chief financial officer.
Accounting Clerk Resources
The accounting clerk resources provided below explain the occupation's requirements, average salary, and typical work duties. The accounting clerk job descriptions explain some of the typical duties and expectations for this type of work. Professional associations such as the American Accounting Association are a valuable source of information for accounting news, publications, and job opportunities.