10 Tips on How to Nail a Job Interview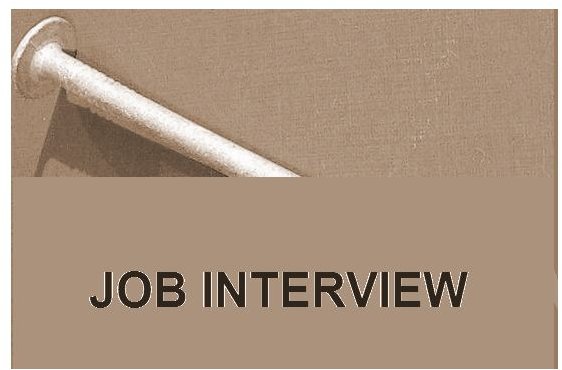 The job market is always tense and there are hundreds of applicants for every single job vacancy, making it a Herculean task to nail a job interview effectively. In most cases, the interviewers make their decision within the first few minutes; considering that you have such a short time to make a good impression, knowing some hot tips will get the interviewer on side.
Preparing for the Interview
Your success in an interview depends not just on how you perform in those twenty minutes or so that you spend inside the interview room, but also on how you prepare for the interview.
Get to know as much as you can about the company and its work culture before you step in for the interview. Employers often ask questions about their company, to get an idea about how keen you are on working with them. Get their brochures, their website address, and whatever literature you can find, to know more about their business. As Dr. Ali Benazir, a Decision Enhancement Engineer, points out in one of his articles on job interview tactics, that if you can paint a picture in the interviewer's mind as if you are already an employee in their company, you've half convinced the interviewer to hire you. And this tactic will help, only if you're well versed with the company's business and its work culture.
Have a proper résumé written and ready – made in accordance with the latest résumé template that is preferred in your particular industry. Also carry any letters of recommendation and a job reference list, in addition to your experience letters and your educational degrees. You may also need to carry photocopies of all the relevant documents.
Visualize your Career Path – this suggestion comes from Brad Karsh, author of 'Confessions of a Recruiting Director'. He suggests that you visualize your career with the potential employer, and ascertain that your career goals are in-sync with the vacancy and the employer's business policies and goals. This little trick will help in correcting your focus, and following the right approach during the job interview.
Winning at the Job Interview
The next set of tips will help you in nailing the job interview, once you're in the interview room. But before that, as soon as you reach the employer's office, get to know the names and the titles of the persons who will be interviewing you.
Keep your self-esteem and confidence high: Ronnie Ann, of Work Coach Café, enlists the top three traits she checks for in any candidate she interviews as – self esteem, confidence and eye contact. Everything you do and everything you say inside the interview room, must exude confidence – right from how you walk in, how you shake hands, how you sit down, how you talk, how you take leave and how you close the door behind you. So it's important that when answering questions you must look into the eyes of the interviewer, rather than fidget with your pen or your fingers.
Sell yourself: Another great tip from Ali Benazir is that he suggests looking at your interview as a sales call, where you sell yourself by appealing to the standards and values of the employer – just like you would do with customers in a real sales call.
Stay calm and composed no matter what goes on during the interview. Excitement, aggression and such other extreme feelings are best left outside the interview room. Giving in to your feelings and getting temperamental, will make you tail off and lose the whole game. Even if the interviewers try to provoke you, don't get provoked. You must display a good control over your emotions and must never ever lose your logic.
Make a healthy conversation: Karen Burns, the author 'The Amazing Adventures of Working Girl', emphasizes that talking incoherently or trying to dominate the conversation, will put you in the wrong spot.
Understand that no-one knows everything, so there are bound to be questions that you may not know the answers to. In such cases, instead of spinning stories and getting caught in your own web, you must learn to humbly accept that you don't know the answer.
Ask your questions: Job interviews are not just bout the interviewers asking you questions and you answering them. You must also ask pertinent questions during a job interview whenever needed.
The last tip to help you, in your how to nail a job interview quest - keep your language and your attitude completely positive throughout the interview. Even if you've quit your last job because of problems with your previous employer, the interview situation is not the time to talk badly about him. Even if your last employer was a rival of the prospective employer, you must never badmouth your last employer – it's never going to win you any points.
Resources
https://awakenyourgenius.com/five-expert-persuasion-tips-to-nail-the-job-interview
https://www.wetfeet.com/experienced-hire/getting-hired/articles/where-do-you-see-yourself-in-5-years-.aspx
https://www.workcoachcafe.com/2008/05/19/15-things-i-look-for-when-i-interview-people/
https://www.careerrocketeer.com/2009/09/interview-tips-from-experts.html
Image by: Sidharth Thakur