Learn How to Complete an Employee Self Evaluation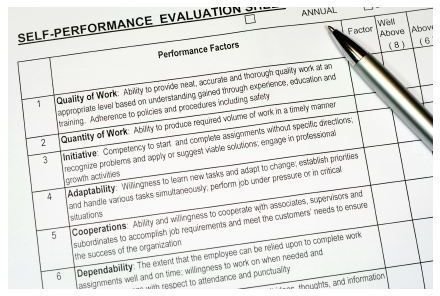 Employers and Review Periods
In some cases, employers will review the performance of staff members on a twice annual or annual basis. As part of these reviews, they may request that the employee complete a self evaluation. Unfortunately, not all companies take the time to train staff members on how to complete an employee self evaluation. If a self evaluation is not completed thoroughly, employees can be passed over for promotions, raises can be impacted and skills may not be properly recorded.
Review periods are often tied to raises or bonuses that are to be paid to an employee by the company. This makes it even more critical that essential information is not excluded from a self-evaluation. Employees who are not asked to perform an evaluation as part of their performance review may still wish to consider writing their own self appraisal. Not only will this help support a request for a raise, but it also helps the employee understand what aspects of their career may need improvement.
Helpful Information in Performance Reviews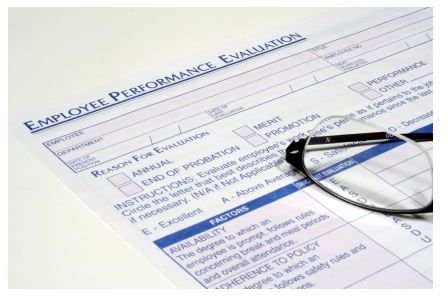 Performance reviews and self evaluations can be a great tool for both employees and employers. Not only do they allow the employer to determine any areas where an employee has excelled, but they can also be used to see what areas may need to be worked on. These are some of the items that can be beneficial to request during a performance review and on self evaluations.
Employee Goals - When an employer and employee discuss goals, they should include personal growth goals based on the employee's current job. These goals may include additional training, projects to undertake to enhance skills. Employees who are involved in specific projects may wish to include project goals in their self evaluation forms. This helps to determine whether or not added skills training is needed to successfully complete projects. In many instances, employees may have reason to deal with various management levels regardless of their job position. Communication skills and goals can nearly always be improved upon and this is a good topic to cover in evaluations.
Skills Assessment - An overall assessment of an employee's skills should always be included in evaluations. This helps both employee and employer determine what added training may benefit the employee and in the long run, the employer as well. A thorough evaluation of all skills that are needed for the employees current position as well as skills that may be needed to advance within the company may also be helpful.
Areas for Improvement - While no employee wants to think that they have any shortcomings, it is important that a part of the self evaluation process include areas for improvement. This may be as simple as skills development or improved communication. This helps both the employee and the employer understand the path that must be taken to enhance the employee's ability to be more effective.
The evaluation process should not be one that is dreaded by employers or employees. For those who are interested in learning how to complete an employee self evaluation it requires merely reviewing the employee's current role as well as the employee's chosen career path.
In many cases, employers will have a form that is a standard job evaluation for all employees to fill out. In this case, fill out the evaluation per the instructions and take the time to fill out relevant comments, include information that the evaluator may not be aware of and provide specific goals to achieve prior to the next review should also be included.
Sources and Image Credits
Sources:
How to Conduct Employee Evaluations https://www.nolo.com/legal-encyclopedia/article-29547.html
Employee Evalaution and Performance Appraisals https://www.referenceforbusiness.com/management/Em-Exp/Employee-Evaluation-and-Performance-Appraisals.html
Images purchased: