How to Format a List of Job References: A Checklist and Tips to Find Quality Contacts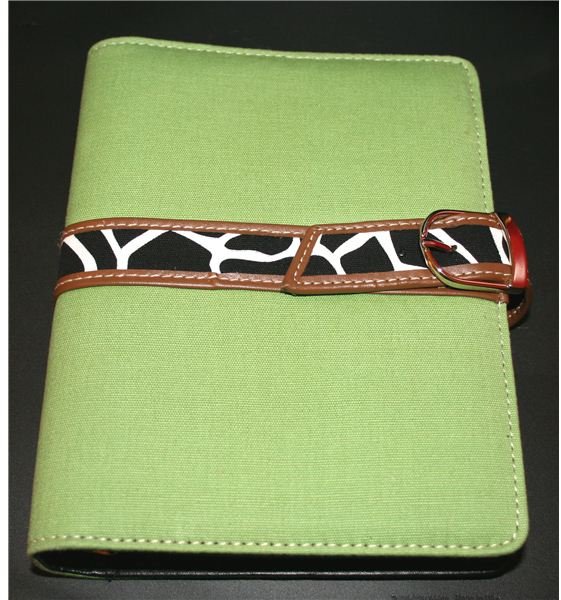 Do You Really Need References?
It is reasonable and expected that an employer will verify claims a potential candidate makes about previous experience, character and work habits. This information is often provided as part of the application process.
But, don't automatically include this addendum to the resume when you meet with a potential employer. Adding the language "References Available Upon Request" at the bottom of a resume is also unnecessary and an outdated custom. Instead, professionally format a list of job references and keep them tucked in your portfolio ready to be pulled out a moment's notice.
Start With Quality Contacts
The people that speak on your behalf are the foundation of a good reference list. Three to five contacts are generally sufficient. Select individuals that will speak positively about the characteristics or job experience under consideration. Following are some contacts to approach:
Colleagues that you have worked with (previously and currently)
Employers (most potential employers will contact the person to whom you previously reported; other individuals within a company are usually more appropriate as a reference)
Contacts from trade groups and professional organizations
Teachers from college classes or continuing professional education
Persons knowledgeable about your volunteer activities
Contacts with esteemed credentials in your community.
If you are new to the job market, applying for an internship or changing careers, it is expected that you will pull from the latter part of the list. Note that relatives and close friends with whom there is not a business connection are generally less desirable as a business reference.
Don't take your relationship with a reference for granted. It is important to follow proper etiquette. These tips will help maintain a positive relationship:
Ask permission to use a person as a reference. Determine whether the person is willing to speak on your behalf to multiple employers or whether you should seek approval to use their name each time.
Determine the proper phone number and email address to use. (The contact may not want a personal cell phone number or email address provided.)
Let references know when you provide their name to a potential employer. Depending upon the relationship, a phone call or email may be sufficient.
Keep in touch with references and let them know what you have been doing so they can provide accurate information when called by a potential employer.
Provide a thank you letter to a contact when this type of correspondence is useful. It may not be necessary for someone you speak with frequently. On the other hand, a professor may appreciate the gesture.
Don't overuse references. Save critical references for your most important job applications if you feel they may be bothered by frequent phone calls.
Consider connecting with references via LinkedIn. For many industries this is an easy method to communicate about job inquiries.
Format and Presentation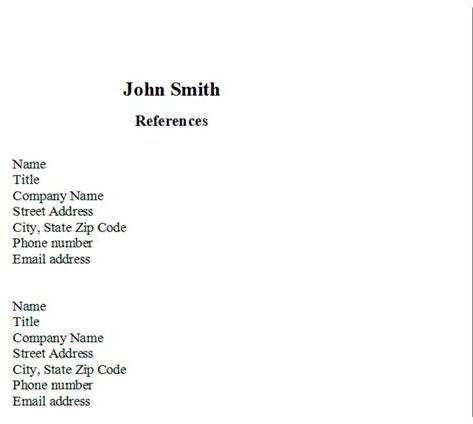 Once key contacts have been identified, format a list of job references in a simple one page document. Click on the insert at the right to see an enlarged version of a suggested format.
Use the checklist below to ensure that your Reference List meets modern presentation standards:
CHECKLIST ITEMS
The Reference List uses the same type of paper as the resume (paper should be a good quality.)
The font is a standard type, such as Times Roman or Arial and is consistent with the font used on the resume.
The name of the applicant is listed in large, bold type on the first line of the Reference List. (This ensures that the Reference List can be easily associated with a candidate if it is separated from the application.)
The second line says "Reference List" or "List of References" to identify the document.
For each entry, the following information is provided:

Name (Use Mr. or Ms. followed by first and last name)
Title
Company Name
Address (Street address is not critical; City and state is usually helpful)
Phone Number
Email address

Consistent and adequate space is between each entry.
No typographical errors exist.
The reference list is one page.
Image Credit: https://www.sxc.hu/photo/937993