What are the Possible Accounting Jobs for College Graduates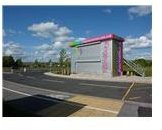 The major accounting job options for college graduates are in public accounting, with niches in forensic accounting, management accounting, and government jobs.
Public Accounting
Public accounting firms provide a wide range of auditing, tax, consulting, and other accounting services to individuals, businesses, and governments.
Some of the roles they undertake include
advising their clients of the tax implications of business decisions and operations
advising companies and individuals on ways to save on taxes
handling payroll of organizations
preparing and filing tax returns
assist in the design of accounting and data processing systems, and methods to control and safeguard assets
providing internal auditing services to verify the effectiveness of organization's internal controls check for mismanagement, waste, and or fraud
performing external audit functions by auditing financial statements, and ensuring compliance with statutory requirements and accounting standards
Public accounting firms offer most of the entry level accounting jobs for college graduates. Successful placement depends on college grades and good communication skills. Career progression depends on experience and becoming a Certified Public Accountant (CPA). Progression is either as partners in the firm, or taking up senior positions in the corporate world or in government departments.
About 24 percent of all accountants and auditors work for such public accounting firms, including firms specializing in tax services and bookkeeping. About eight percent of accountants and auditors perform similar services while remaining self-employed. Success as a self-employed professional however depends on experience, knowledge and reputation, and usually requires a CPA besides a college degree.
Image Credit: geograph.org.uk/Alexander P Kapp
Forensic Accounting
Forensic accounting is a niche of public accounting, specializing in investigating and interpreting white-collar crimes such as embezzlement, bankruptcies, securities fraud, contract disputes, money laundering, and other possibly criminal financial activities.
A career in forensic accounting requires knowledge of the law and investigative techniques besides knowledge of accounting and finance. Forensic accountants find employment with public accounting firms to investigate possible white-collar crimes conducted by corporate executives, and with law enforcement personnel and lawyers during criminal investigations.
Management Accounting
Another group of accounting jobs for college graduates includes jobs as cost, managerial, industrial, corporate, or private accountants. Such accountants work in the finance or accounts departments of organizations to perform financial analysis, planning, and budgeting, and cost accounting functions. The job duties in such positions include preparing financial statements, tracking costs, handling tax issues, and processing international transactions, besides analyzing and interpreting financial information for top managers to use when making business decisions.
The basic entry-level qualification for management accounting career options is a college degree. Additional skills required include good communication skills, creative thinking skills, ability to work in a team, and a sound knowledge of the industry, such as engineering or manufacturing. Most managerial accountants start their career as trainees and work their way up the corporate ladder to become audit managers, tax managers, cost accounting managers, financial controllers, and even chief financial officers.
Government Jobs
Other major accounting job options for college graduates are in government. The government employs accountants in federal, state, or local departments to administer and formulate budgets, track costs, and analyze programs. Major employers include the Internal Revenue Service (IRS), General Accounting Office, and Department of Defense.
Teaching accountancy, math, and finance in schools, college and universities is another career path open for college graduates.
Prospects
Accounting career advisors hold positive views of the profession, owing to the evergreen and recession proof nature of accounting jobs. Accountants and auditors held about 1.3 million jobs in 2008, and the Bureau of Labor Standards estimates a growth rate of 22 percent between 2008 and 2018, with a possible addition of 279,400 new jobs. The major drivers of such growth are the rise in the number of new businesses, changes in financial laws and corporate governance regulations, and increased accountability of corporations towards shareholders.
Although college graduates can avail of all these opportunities, those who have added to their degree through further education, experience, certification, or other designation, especially a CPA, stand best poised to exploit the opportunities.
References